I like Pinterest, but now that I installed the extension in Safari on my Mac, every single image I ever hover over has an annoying little "Pin It" button show up. I hate it! How do I disable that feature?
Pinterest is a fun and visual way to keep track of the sites you've visited, share great content with others and, um, learn about ten thousand ways to paint your nails or braid your hair 🙂 but as with any service, there are some users who are obsessive and others who are less engulfed in the enthusiasm. It's okay, you can be into Pinterest and yet still not want "pin it" buttons all over every single page you ever view!
The solution to getting rid of those little pop-up Pin It! buttons is to actually go into the preferences for the Pinterest Safari extension on the Mac and disable that feature. Yes, extensions have settings too.
Let's have a look!
First off, here's a really cute little puppy photo, a closeup of a section of the MSN.com home page this morning: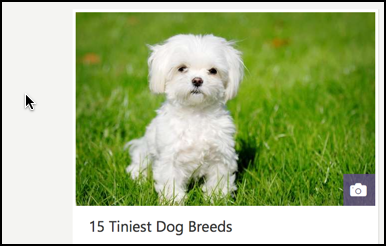 All very cute, and notice that with the cursor (arrow) not over the image, it's all displayed as normal.
Move the cursor onto the image, however, and look what shows up: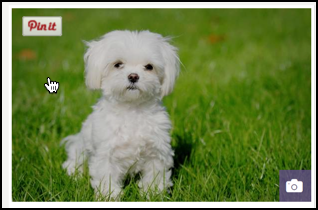 Handy if you do want to pin it, but annoying otherwise.
To disable it, you need to go to Preferences… from the Safari menu on the top left. Now you'll be in a window with a ton of options, look along the top:

As highlighted (well, subtly) you want to click on "Extensions".
Then find the Pinterest extension:
If you're thinking "hey, I should check Hide hovering Pin It buttons!" then you're exactly right.
Check that button.
To get it to work, however, you'll need to quit and restart Safari. Do so, go back to the same Web page, and this time hovering over images doesn't produce the pesky little button:
Solved. And isn't that just the cutest little puppy? I should share it on Pinterest! 🙂