How do you delete your school on myspace? I just realized that I have too much personally identifiable information on my profile and want to clean things up a bit…
This is pretty easy, actually, I assume you haven't been poking around too much. But don't worry, I'll show ya exactly how to do this here!
When you log in to your MySpace account and click on Home, you should see something like this (well, albeit with a different photograph!):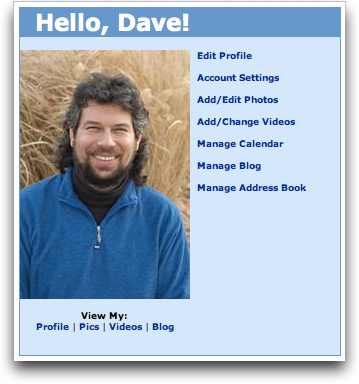 Click on
Edit Profile
, then you'll see this along the top menu:
Click on the entry
Schools
and you'll see the schools you have entered listed, each with a handy "Delete" button:

Click on the delete button and you should be able to clean up your profile in no time!
And while you're browsing MySpace, check out
my profile
(heck, let's be friends!) and if you need more help, don't forget that I have a lot of
myspace help
on this site too.