My kids occasionally peek at my phone to see who I'm texting and while most of the texts are fine for them to see, there are occasionally messages that are not for their eyes. Can I delete individual text messages from iMessage ["Messages"] on my iPhone?
A few generations of iOS ago, the interface to text messaging, formerly iMessage now known as just Messages, had an easy and obvious edit button that let you pick and delete individual messages from a discussion with just a tap or two. Unfortunately, that has gone away and so it's a bit trickier to figure out how to accomplish the same task.
Well, "gone away" might be the wrong way to phrase it because it's more accurately described as "moved to a less obvious location", as you'll see in a second when I demonstrate how to delete one or more specific messages.
To start, let's use the scenario of you are buying a birthday present and want to remove all traces of it from your phone to avoid curious eyes — and fingers! — finding out in advance.
Amazon, however, has the nasty habit of sending you updates as your order proceeds through its supply chain. Messages like these: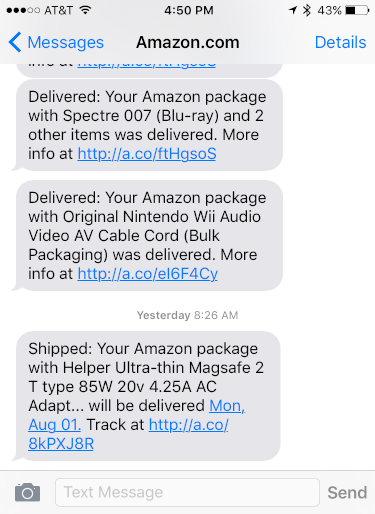 The problem is that the "Helper Ultra-thin Magsafe 2 T type 85W 20v 4.25A AC Adapt…" is a surprise for my daughter and I don't want her knowing that I have ordered it for her!
You would think that perhaps tapping on "Details" on the top right is the way to delete an individual message, since it's quickly obvious that there's no secret "swipe left" or "swipe right" capability. But no, that shows information about the sender, not the messages: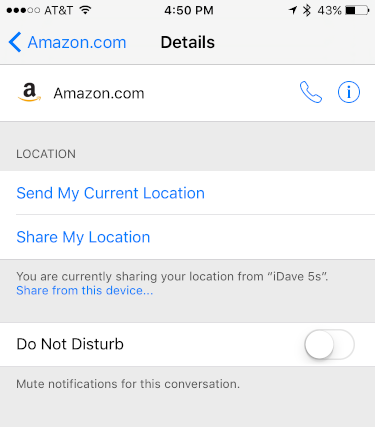 Okay, so now what?
The solution turns out to be to double-tap on the message you want to delete. It pops up the copy/speak bar:
Still doesn't seem useful, but trust me.
And tap on the "More…" option.
Hey! Look! There's what we want!
That's the solution: Copy -> More… then you can select individual text messages by tapping on the adjacent circle, then tap on the trashcan on the lower left to remove the selected messages. Or go for it and tap on "Delete All" on the top left and you'll remove every single text message.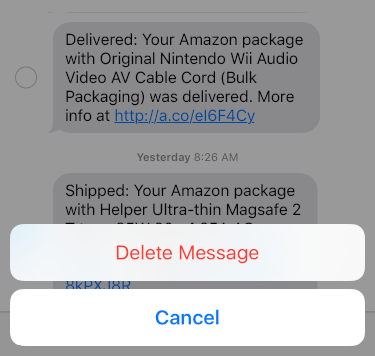 Choose "Delete Message" and *poof* the questionable text message vanishes from your iPhone, without a trace: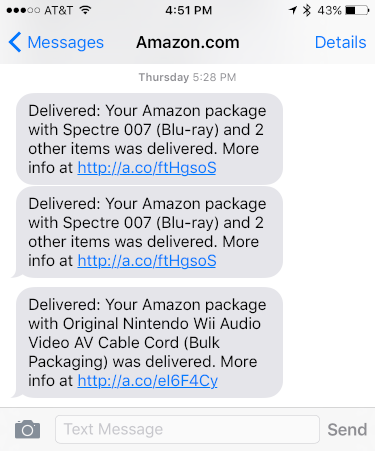 So that's the trick. Why this feature's been moved behind the "More…" link I cannot say.
Handy tip: If you have computers and other iOS devices also logged in to iMessage / Messages through iCloud then it's entirely possible that the message you want to delete could show up and remain on those systems even after you delete it on your iPhone. You've been warned!