Is there any way to delete individual email messages from a discussion thread in Gmail? I want to keep some threads, but some emails are irrelevant and just add clutter.
If you've been using Google's Gmail service for a while, you might be surprised to find that the threading feature where multiple messages on a specific subject are clustered together is actually controversial. A lot of users actually prefer an email program where each message stands alone. I find that a bit baffling because it seems soooo nice to be able to reference earlier messages in a discussion — even your own — with just a click or two.
But there's no accounting for tastes. Still, sounds like you're a fan, you just want to be able to "prune" your message threads in Gmail so that superfluous messages aren't saved as part of the archive. Turns out that's easy to do. If you know where to look for the menu item.
To start, here's a typical Gmail thread, in its compact form:
See those two messages from "Mail Delivery Subsystem"? Yeah, that was just a glitch and I want to remove them from the thread and delete them entirely.
To do that, I'll need to expand the thread, which can be done by clicking on the specific message headlines or the down arrow button on the top right that expands everything in a thread.
Now the individual message looks like this: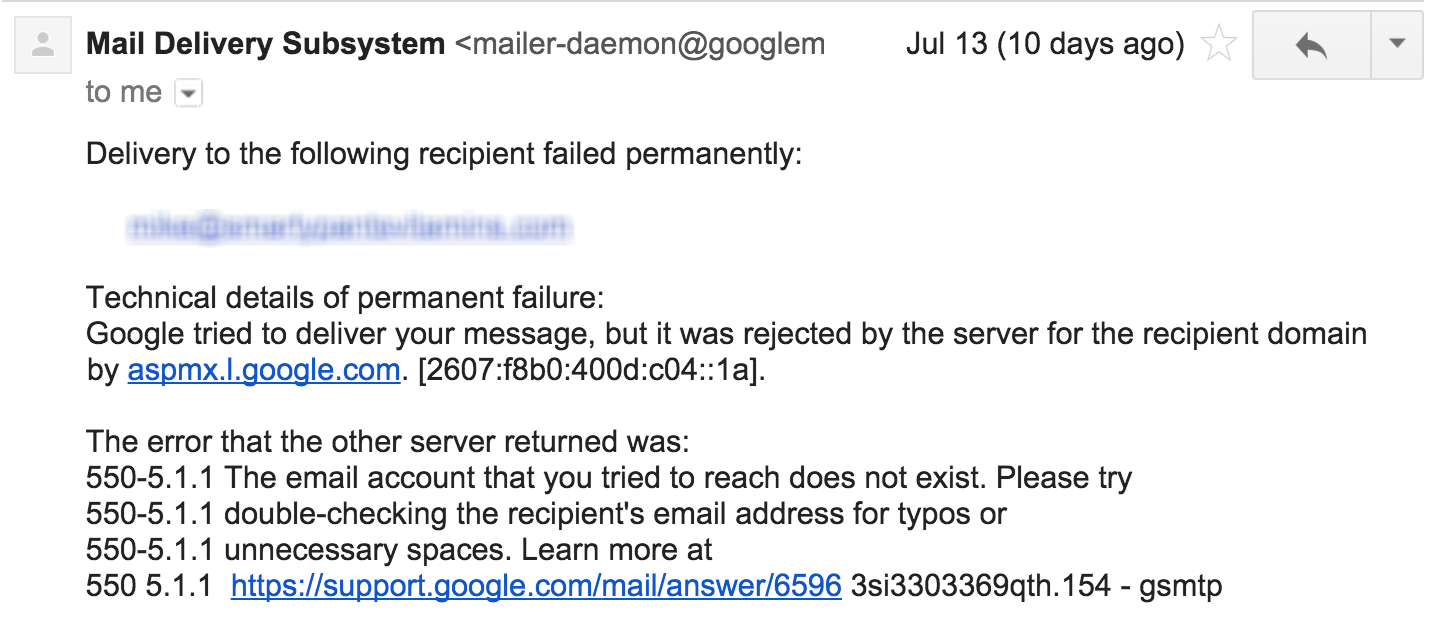 Definitely not worth keeping. To delete just this message from the email thread, click on the tiny downward grey triangle on the right, adjacent to the "reply" arrow. You'll get a menu:
You can see that I've already highlighted the option: "Delete this message".
Choose it and the message vanishes. I did it twice, and both of those failed email messages vanish from the thread. Done. Easy. As I said, you just need to know where to look for the "Delete this message" menu option.
Hope that helps you clean up your Gmail message threads!