Apple's made huge changes to the Control Center in iOS 11 on my iPhone. Very nice, but how can I customize it with the app icons and shortcuts I want?
The Control Center that you access by simply swiping up from the bottom of the screen on an iPhone or iPad has indeed been give a fairly substantial facelift and redesign in the latest version of iOS, iOS 11. It's really good and now you don't have the confusion of swiping left and right in the Control Center to get to the specific features or functions you desire. But now that we have this smart, consolidated Control Center, it's an obvious question: how do you customize it?
That turns out to be a set of configuration options rather buried in your iOS 11 Settings app, and if you don't know where to look, you might not find it. Unless, of course, you let me show you the steps required…
To start, here's my iOS 11 Control Center on my Apple iPhone 7 before I make any changes: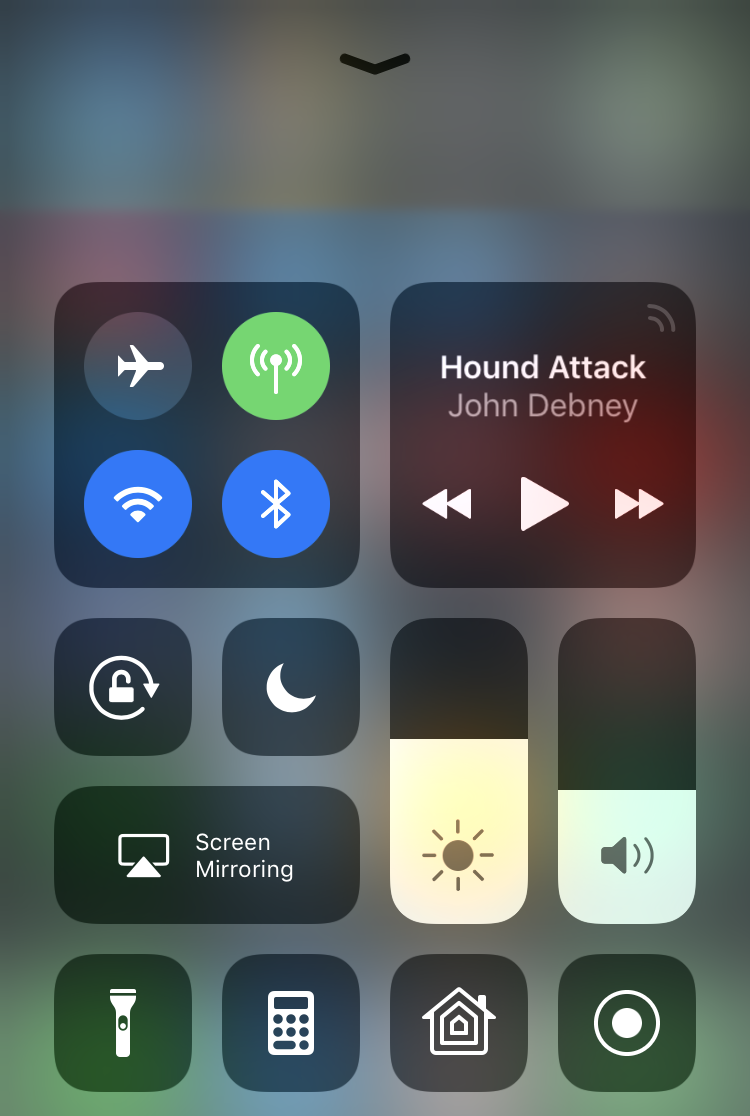 The top left are basic on/off functions, here showing airplane mode, cellular, wifi and bluetooth. The top right is the new, squished (but so much more easily found) audio controls. Then there are buttons for rotate lock, night mode, screen mirroring, flashlight, calculator, Apple Home and the circle icon is a new – fantastic! – feature called "screen recording". Use that and you can capture videos of your iPhone usage, regardless of what app you're in. So cool. To round out the explanation, there are two sliders too: brightness and volume.
Okay, but how do you customize these Control Center buttons? To do that, you need to go to Settings and look for "Control Center":
See it just below "Notifications"? Tap on it and you'll be in the "Control Center" settings: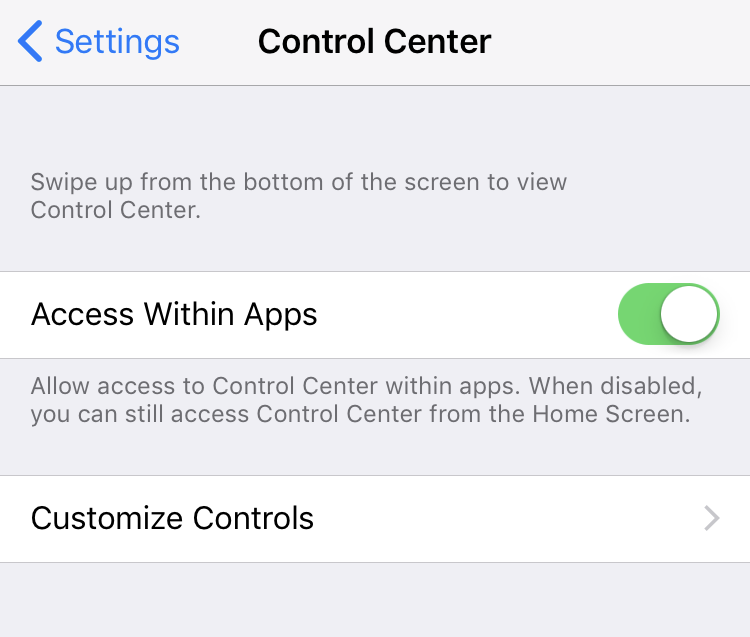 Now that you know where to look, it's probably obvious that "Customize Controls" is your next choice, but that's okay, follow along anyway, please. Tap on "Customize Controls" here in the iOS 11 Control Center settings.
Here's what you'll see: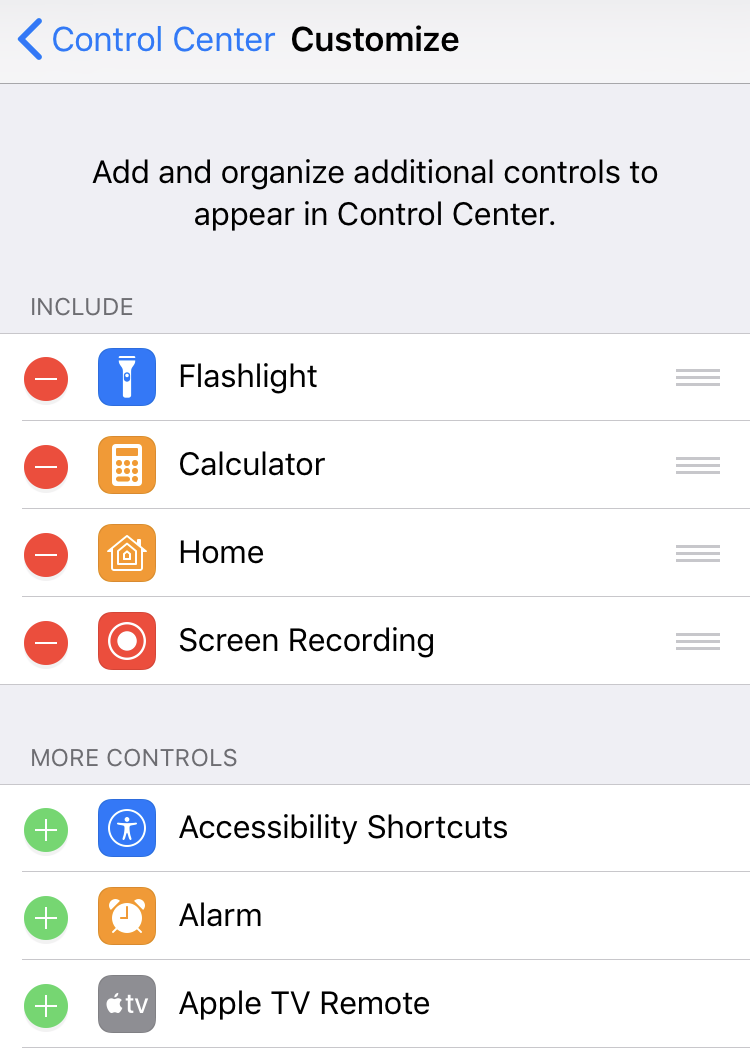 Turns out it's only the bottom row you can customize and here you can see, as in the illustration earlier, that I have flashlight, calculator, home and screen recording, left to right. But look below in the "More Controls" section! You can add any additional controls you want by simply tapping on the green "+" button. Got a control that you don't want in the Control Center? A tap on the red "-" gets rid of it.
You can also change the order of controls by tapping and dragging on the three horizontal lines area on the right of an entry. Easy enough.
I finish fiddling and here's what I end up with:
That's a lot, but what does it look like in the actual iOS11 control center? Pretty clean, actually:
Cool! Now, go customize your own iOS 11 control center!