This is a guest article, written by Tim Beyers.
Rarely do I need access to Windows programs. For the times when I do, I've switched from a Parallels virtual machine running XP to CodeWeavers' CrossOver for Mac, a virtual environment that simulates the Win32 API, one program at a time.
What CrossOver for Mac is
CrossOver is built on the open source Wine project, which proposes to re-implement the Windows architecture for Unix. Thus, systems that draw from a Unix kernel — Mac OS X and Linux, notably — can use Wine to run Windows programs as if they were native to the underlying architecture.
So far, CodeWeavers has certified more than 5,600 applications for use in CrossOver and 243 of those are called "gold medal" applications, software that's been battle tested by users and proven to (mostly) work as it would under Windows.
How I use CrossOver for Mac
I'm the perfect candidate for CrossOver because I use it mostly to access Microsoft's SharePoint collaboration software, a beast of a platform that doesn't always play nicely with Macs because of its dependence on Windows-centric ActiveX controls.
But that's sugar coating it. For me, SharePoint is insidious. Sure, I can create and access records from within my Safari and Firefox browsers, but I can't attach files unless I'm using Internet Explorer in a Windows virtual machine. That's a problem; I'm a writer and my editors can't process my work without seeing it and email — slow, insecure and just generally a mess — is a poor substitute for gathering and organizing submissions. I've embraced Windows on my Mac to make life easier for my editors. First, via Parallels. Now, via CrossOver.
What to watch for
I made the switch to CrossOver for two reasons. First, because a Windows virtual machine eats a lot of storage space and memory on my three-year old MacBook Pro. Having Windows is like carrying water weight. Who needs it? CrossOver is lightweight by comparison.
Second, Parallels takes time to manage and demands backups. Think of it as a PC without the hardware yet saddled with the same administrative demands of any Windows system, such as regular, deep-cleansing spyware and anti-virus checks.
But CrossOver isn't without its own problems. I've been using it to run IE6 and access SharePoint but my "favorites" screen usually needs at least two clicks to show properly.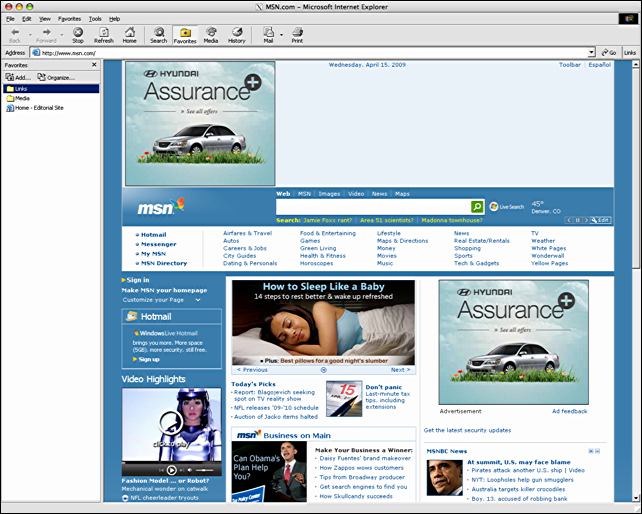 Nor does CrossOver always shut down properly, crippled by an unidentified rogue process within IE.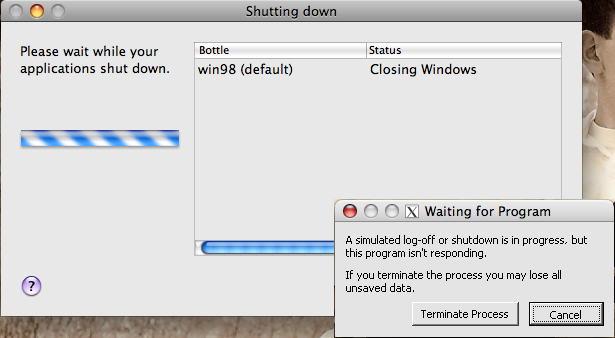 More recently, I've found that a Mac process called "wineloader" stalls from time to time, crippling either IE or interestingly, Firefox. (I run Firefox 3.01 for Mac OS Leopard, version 10.5.6.) During those occasions, I post what I need to in SharePoint and then shut down IE and CrossOver, which cures Firefox and takes only a minute or two — far less than the administrative cost of Parallels.
A final bit of usage advice
So, for me, CrossOver is entirely worth the hassle. You may find it similarly useful yet
I strongly advise that you not run critical applications on CrossOver, even if they are gold-medal certified.
As good as the underlying technology appears to be, the Wine project is open source and therefore ever-evolving. Errors can still befall a gold-medal certified application as my experience attests. If you need bulletproof Windows support, get a Windows machine.
Have other tips or criticisms of Parallels or CrossOver? Please share them in the comments box below.