Snapchat has Snap Codes. Facebook has its own weird graphical codes. And now Twitter's getting in on the action with QR Codes. How do I create my own Twitter QR Code so I can share it?
Apparently we humans don't want to type in complex code sequences or cryptic usernames. Go figure. Snapchat started the ball rolling with Snapcodes, its easily scanned graphical encoding that makes it easy to follow someone else on the service. Then Facebook came up with Messenger Codes that are the same basic idea, but tied around the Messenger service [How to create your own Messenger Code]. Now it's Twitter's turn, launching its own scannable code system built atop the almost popular QR code system.
QR Codes have been around for quite a while too, though you probably haven't realized that's what they are. "QR" stands for "quick response". You've seen them on product packages, billboards, and pamphlets handed out at museums and charities, they're easy to create and useful if you know how to scan them.
Twitter's got that covered too, building a QR code scanner into the latest version of the Twitter app for both Android and iPhone users. Bet ya didn't even know that!
I'll use the iOS version of the Twitter app to show you how to access the scanner and create your own Twitter QR Code. To start, here's my Twitter feed:
See that row of buttons along the bottom? Tap on "Me" to get to your own Twitter profile info in the app. My account — @DaveTaylor — looks like this: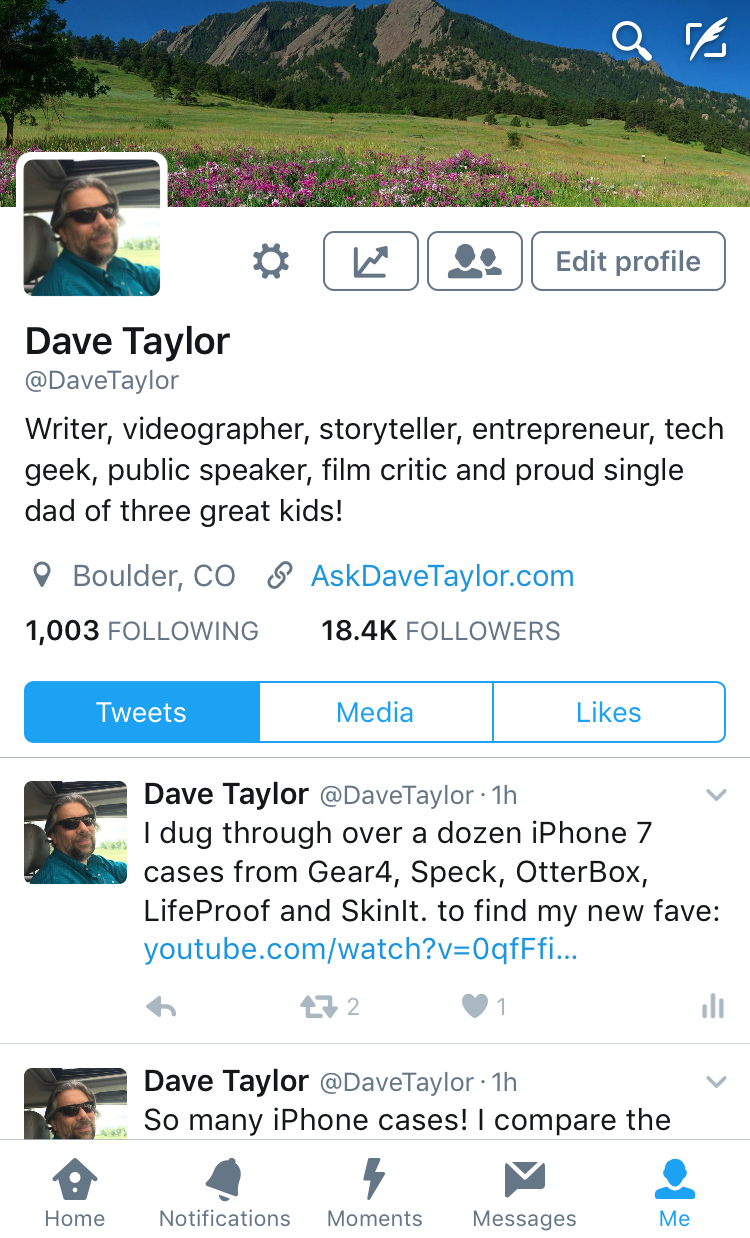 Now tap on the gear icon just to the right of your profile photo. It pops up a huge number of options:
There it is, Choice #3. (and did you know that there was a "night mode" color scheme in the iOS Twitter app?)
Tap on "QR Code" to proceed.
Not only can you now see your QR Code, ready to share, but you can also see how to access the QR scanner that's now part of the Twitter app (otherwise how would you scan other people's QR codes? 🙂
You can check out the scanner if you want, but to proceed with building and saving your own Twitter QR Code, tap on the tray + arrow icon on the top right to see your sharing options:
I recommend you tap on "Save photo" as a start so you don't have to create it again down the road. You can tweet the photo, which offers Twitter users a way to find you. But think about that: if they already see your QR Code (can we just call it a TQRC or something?) then why would they need this in the first place?
On the other hand, sharing it via an email, sms text message or even with another social media service does make sense. So tap on "Share via…"…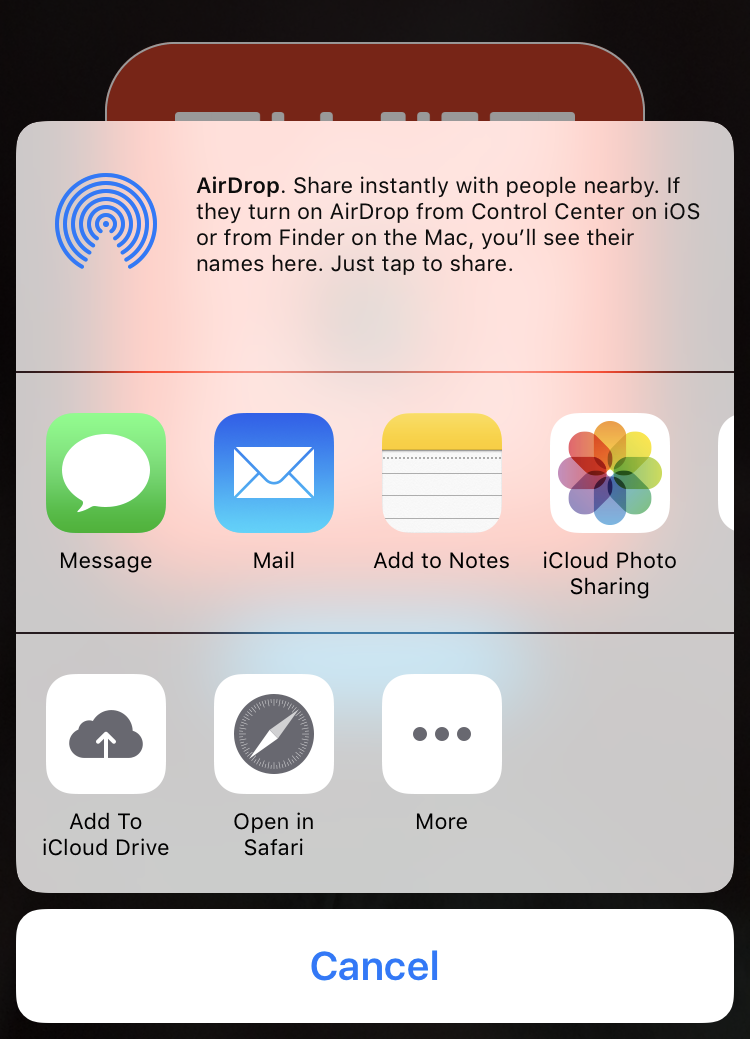 Lots of options, including other social networks (depending on how you've configured things). So that's it. Now you also have my own Twitter QR code. Scan it, follow me!