Rather than just have my children use my account on our home iMac, I'd like to create accounts for each of them. That way I can limit their access to the Web and control how much time they have online too. How do I create parental control accounts in Mac OS X?
Props to you for paying attention and realizing that setting up multiple accounts is not only a smart way to manage your children's use of the computer but it also protects your own files and app settings. Oh, and grant you a level or privacy that's entirely appropriate if you have curious kids like I do! Fortunately it's easier to set up than parental controlled accounts on Microsoft Windows, but there are still a number of steps you'll need to take. And a whole lot of settings and preferences to tweak.
But let's start at the beginning since, well, that's a good place to start.
Using Spotlight — easily launched by pressing Command-Space — search for "add user":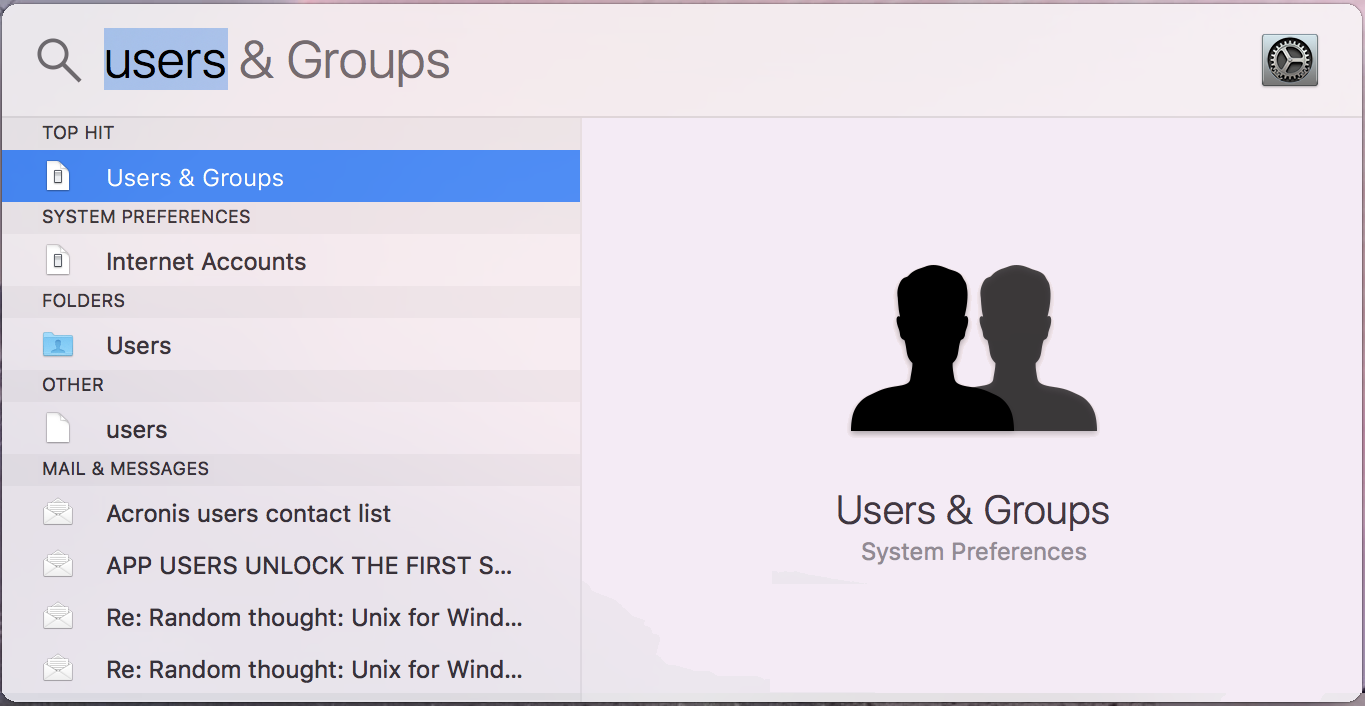 It's a shortcut that makes it quick to get to the System Preferences "Users & Groups", as you can see. Click on the matching entry and you'll be here: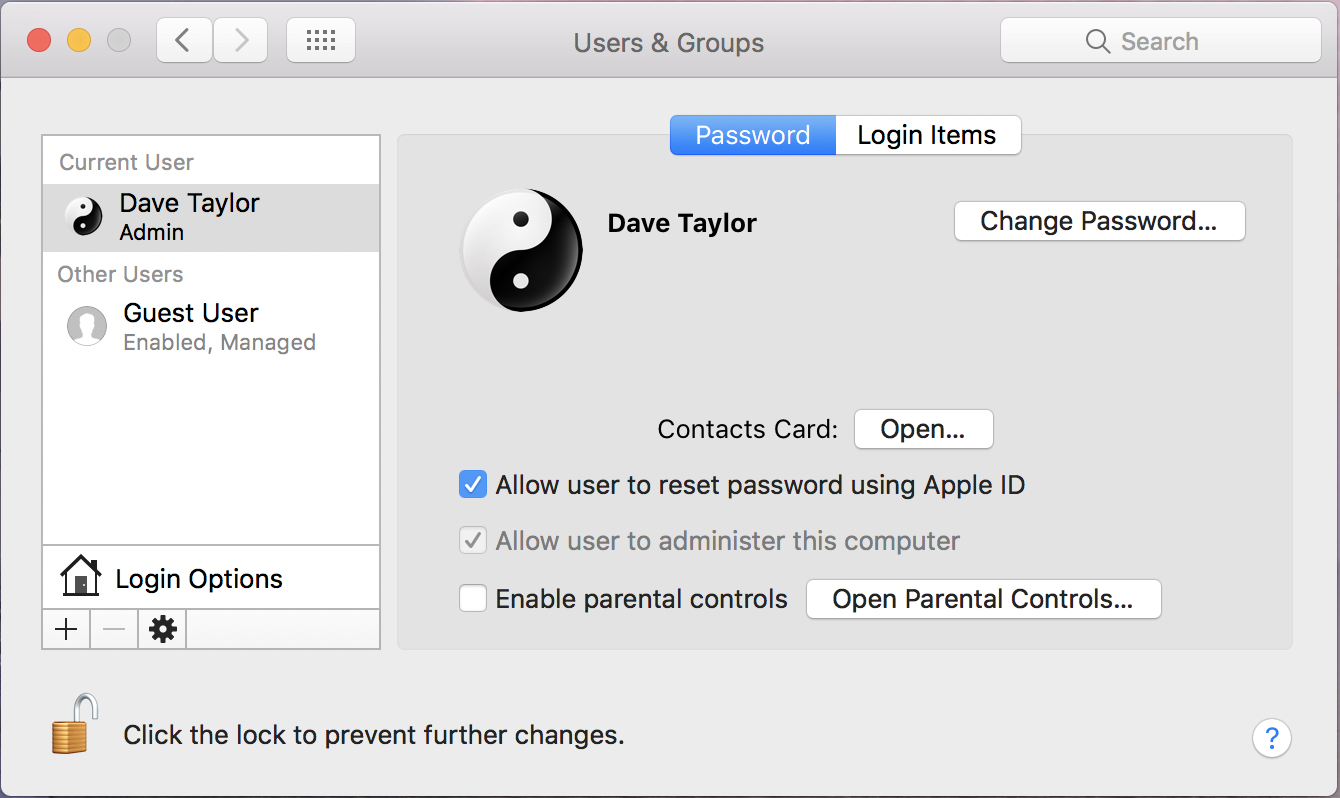 Tip: If the padlock icon on the lower left is closed, you'll want to click on it and enter your administrative account credentials.
Click on the "+" on the lower left to add a new user (why it's not a more obvious button I have no idea!)
Now you can create a new account, but don't. Not yet…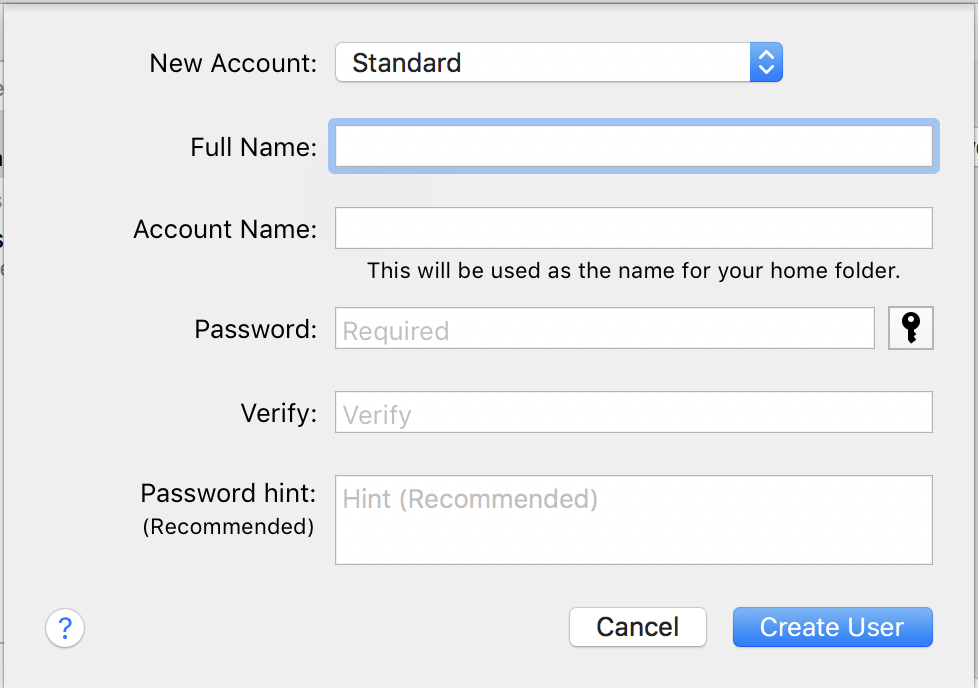 Instead of entering the information, click on the New Account menu where it says "Standard". There are actually a bunch of different types of accounts you can create: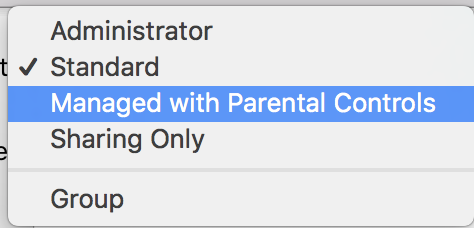 As I've highlighted, you want to choose "Managed with Parental Controls" on your iMac to proceed. Once you do that, a new field will open up that lets you specify the child's age (which then sets up different default limits and preferences based on age):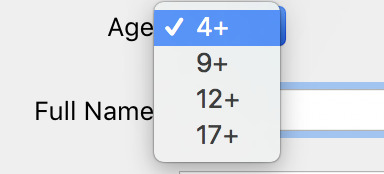 Now you can fill in all the other fields, and do make the password super easy to remember, like a pet's name, or even your own name or similar. This isn't going to be a major security threat if it's not a "hardened" password with upper case + lower case + digits + punctuation!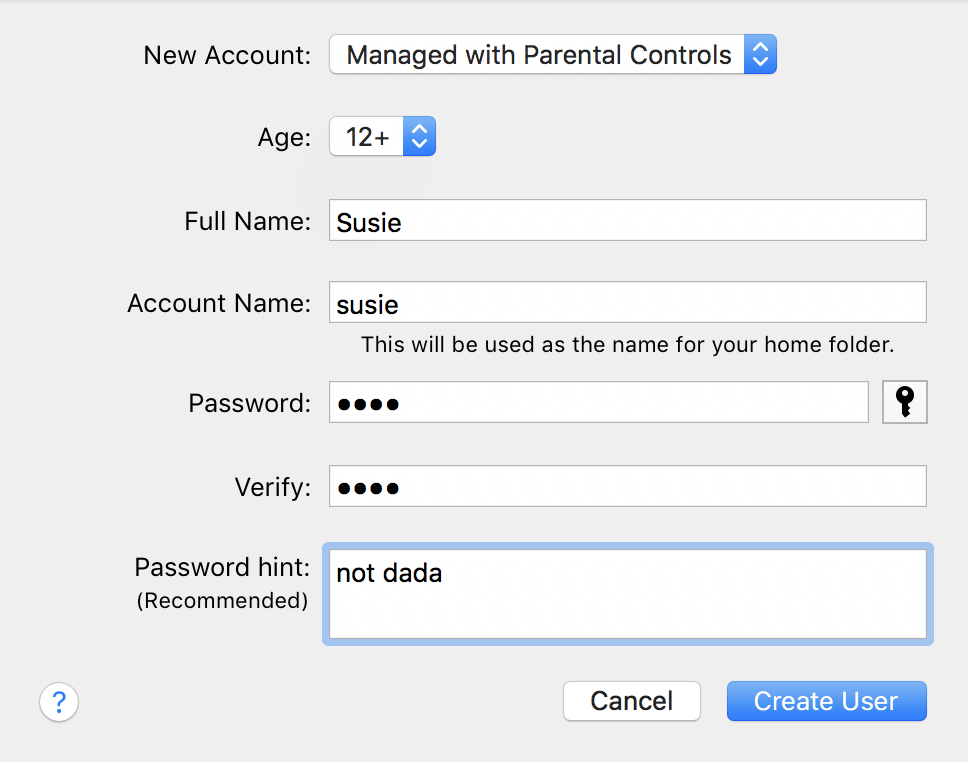 Looks good? Click on "Create User" once you have it all set up!
Now you'll see the new account show up in Users & Groups with the default new account icon: A baseball.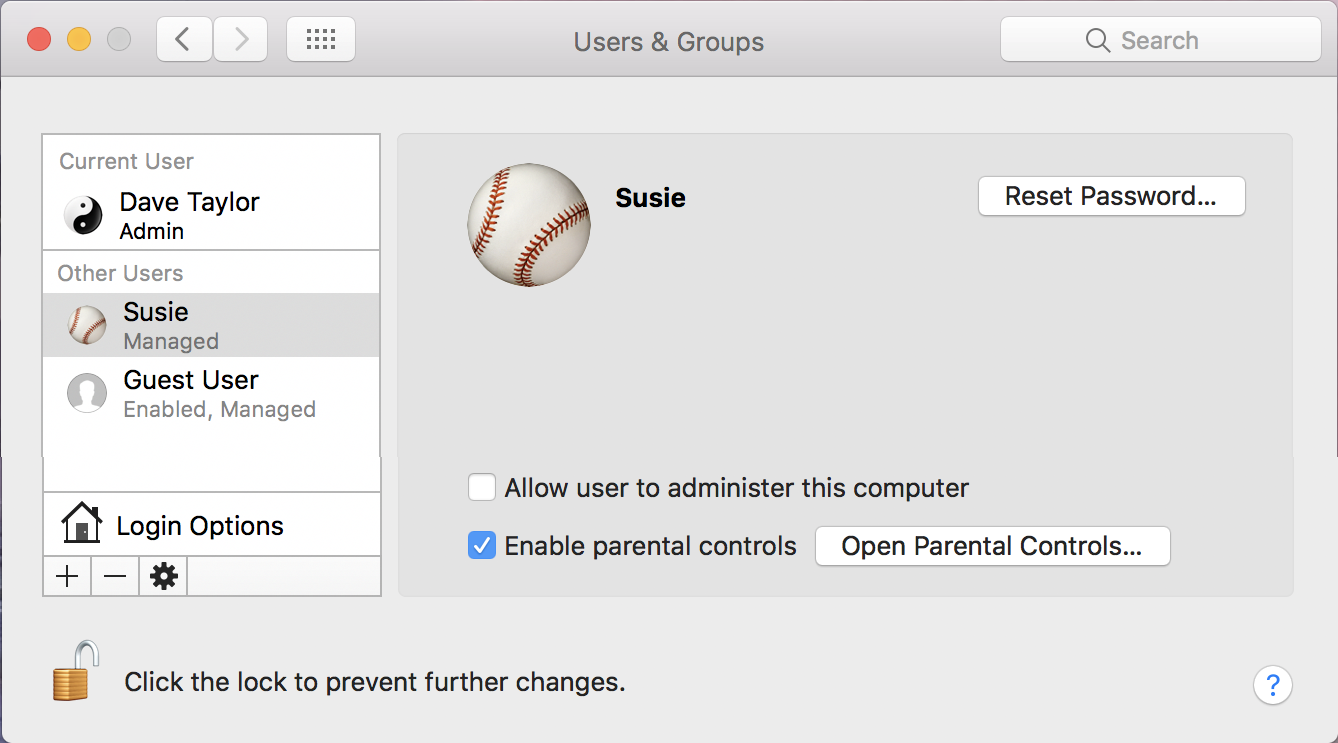 Before we go any further click on the baseball — or whatever other default icon the Apple iMac has given your child. You'll be able to pick another from the defaults, use your camera, pick a photo of them, lots of options:
We'll just pick a snowflake. Because Susie is a little snowflake. 🙂
Now on the previous screen you'll notice that the box adjacent to "Enable parental controls" has already been checked. But nothing's configured, so click on "Open Parental Controls…" to proceed. A whole world of controls and limits opens up: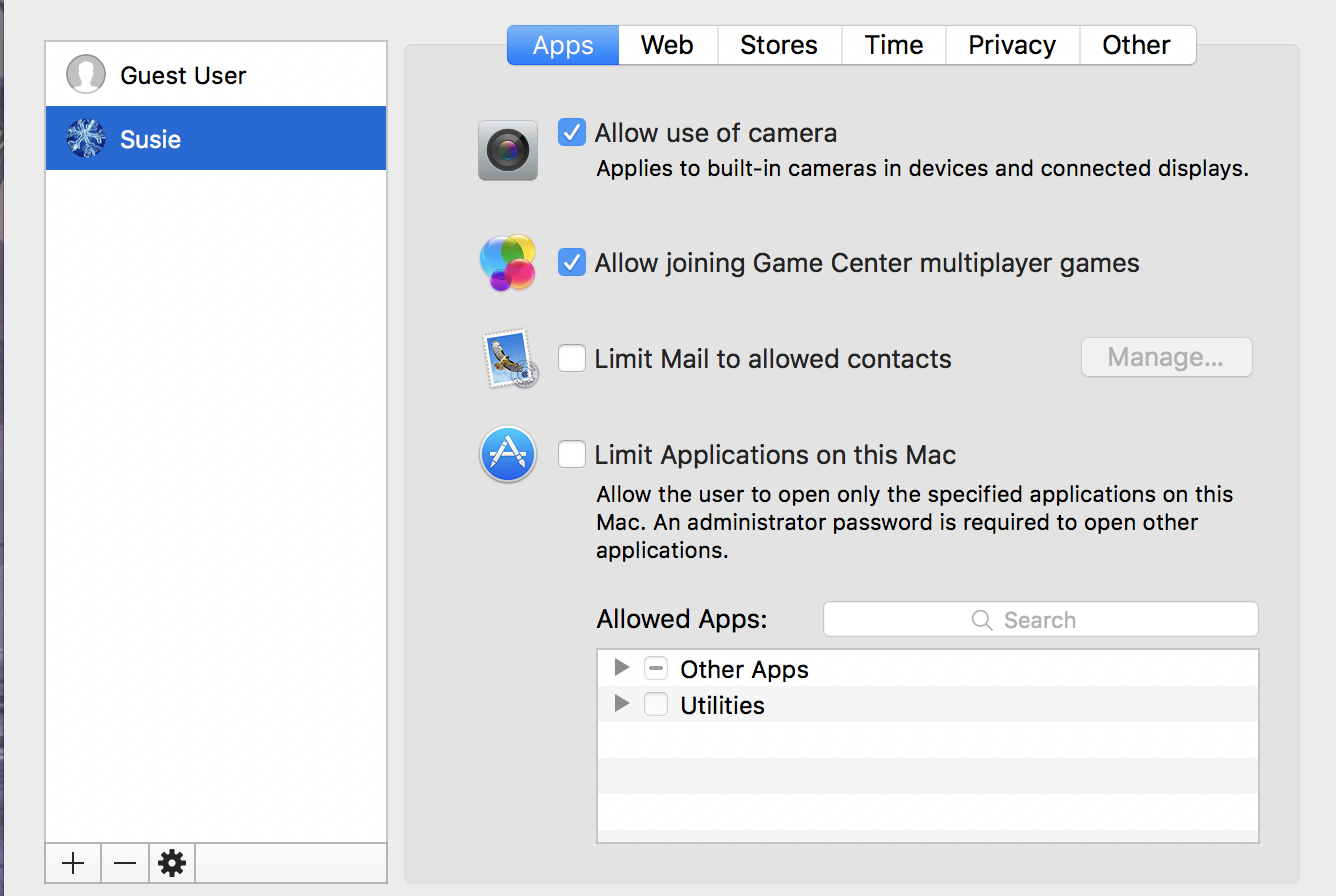 These are the basics of parental controls on your iMac, but you can see, there are a lot of things you can tweak and manage, including limiting their use to specific games or apps. Look along the top tabs and you'll see much more you can fine tune for your child or children: Web, Stores, Time, Privacy and Other. I won't give you an exhaustive tour, but here are a couple worth updating: Store, Time and Privacy.
Let's start with the Store settings: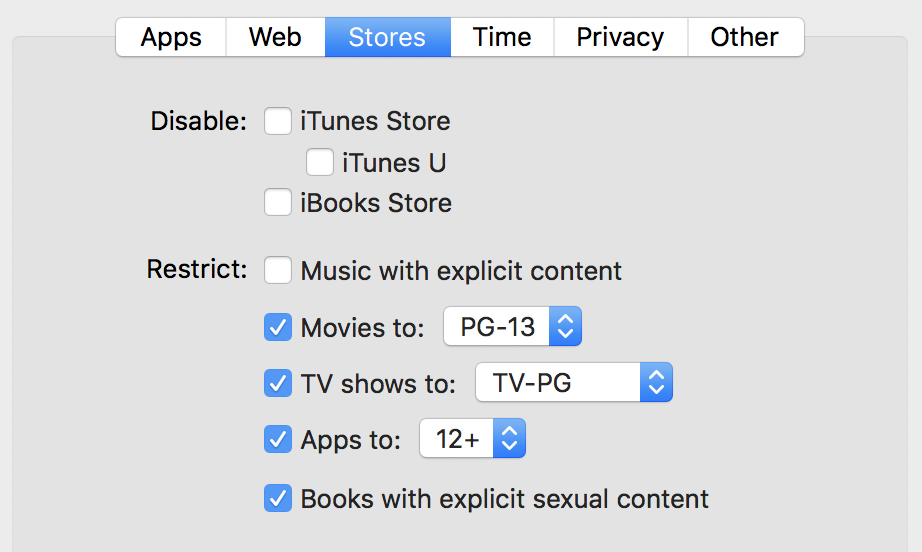 You can see where the age range specified earlier comes in: with app age targets. What I like about this is that it prevents younger children from even seeing trailers and previews of TV shows and movies that are rated PG-13 or R.
The other setting that is remarkably powerful is Time, as you can see: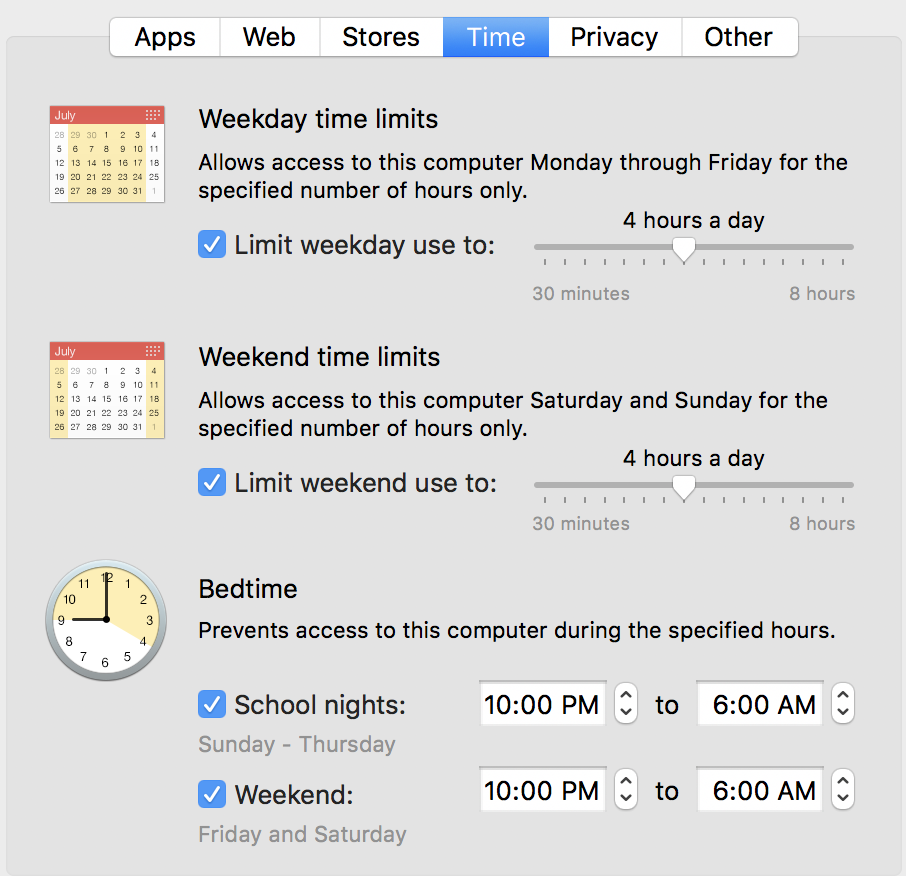 Notice in particular the bottom section that lets you completely disable the child's account during specific hours. The default is 10pm to 6am, but for a younger child, I'd probably extend that even further. And midnight to 6am? That's a good time for the computer to be disabled for every user, even you!
Got everything set up as you desire? Great, log out and test it.
Sure enough, here's the new account for my little snowflake: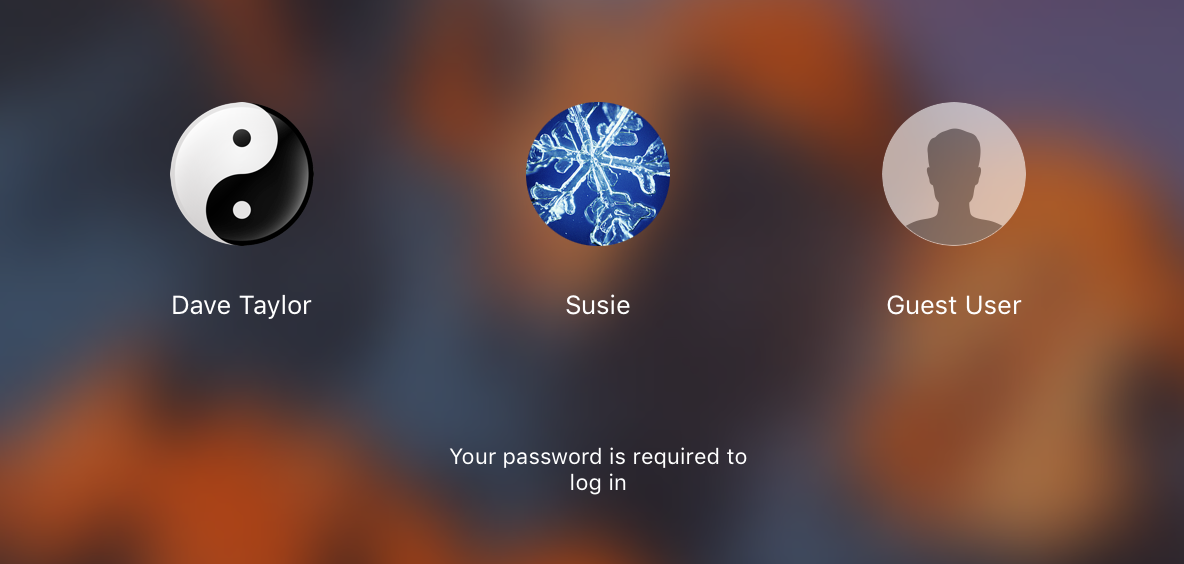 And Susie has already run out of time, as it happens. Here's how she would know: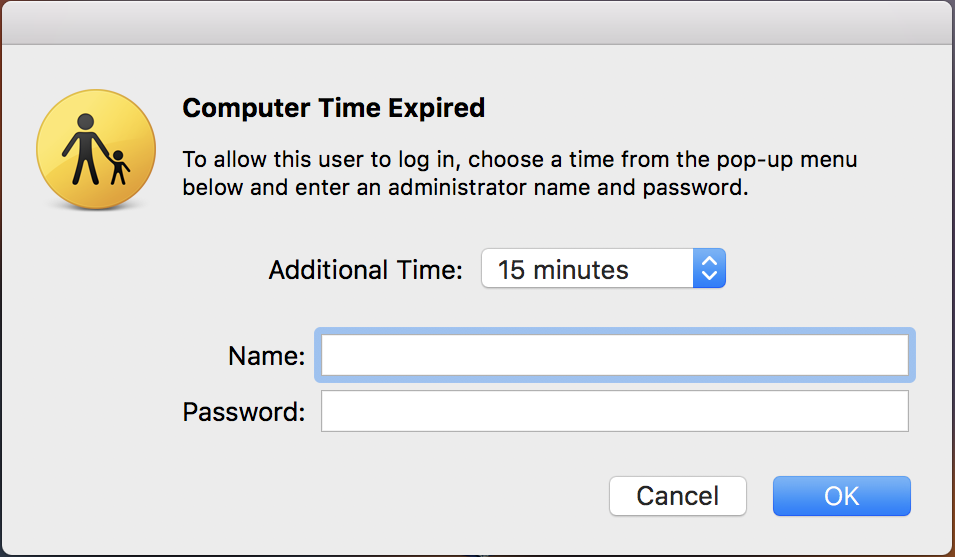 That's nice. Far, far nicer than arguing with your child about when they have run out of time, that's for sure.
Nice job with all of this, Apple. The parental controls in MacOS X is something few people are aware of, but they're very well implemented and worth looking into more closely.