Got a new Amazon Kindle for Christmas and I love it. I'm supposed to be able to plug it into my Mac and access the files — and more importantly copy some of my music and photos onto the device. But I plug in my Amazon Kindle Fire and the Mac system sees nothing. No device, not even an error message. Help!
Congrats on what sounds like a very nice present: the Amazon Kindle Fire HD and Fire 8 are very nice tablets with vivid color screens and, of course, tight integration with the Amazon experience, both books through Kindle and shopping through the various Amazon apps you can download. Under the hood, it turns out that your Kindle is running a custom version of Android, the same operating system that powers Samsung Galaxy S6 smartphones and LG wearables, televisions and much more.
That's the good news. The bad news is that Apple doesn't seem to be much of a fan of the Google-created Android operating system and while you can plug in a Windows hard drive and have it show up on your Mac system without fuss, Android requires that you actually download a new program and use that to access Android-based devices when hooked up to a Mac OS X system, even in 10.11 El Capitan.
Let me show you the steps as it's pretty easy once you know where to grab the app.
First off, here's my Finder window with an Amazon Kindle Fire 8 HD plugged in to my MacBook Pro:
Lots of files, folders, devices, etc. But no Kindle device.
To get that, you'll need to get a program called Android File Transfer and install it. Interestingly, it's not available in the App Store either, so you'll have to go old school and download it yourself. The link you need is at android.com or you can just click on this graphic: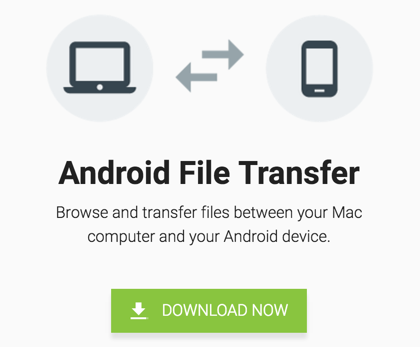 Once it's downloaded, you'll have a new device on your Desktop.
Double-click to open it and this is what you'll see: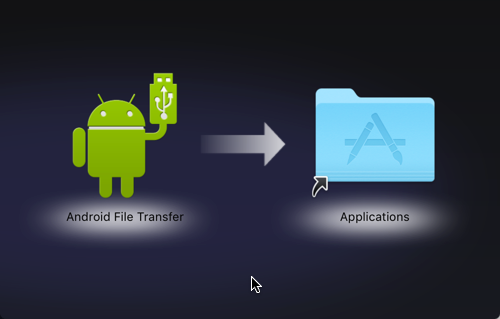 This is the easy app installation process on the Mac: Just click and drag the Android File Transfer program icon onto the Applications icon and it'll be installed on your computer in, yes, your Applications folder.
Once done, it might launch (or you can launch it directly from Applications), but without an Android device like the Kindle plugged in, all you'll get is this:

No worries, because when you do now plug in your Kindle Fire, it'll show up with a Finder-like window within the Android File Transfer app:
At this point it's super easy to dig around, find the folders you want (like "Movies" or "Pictures") then either copy files off the Kindle Fire by dragging them onto your Desktop, or copy them onto the Kindle by dragging them from your Mac system to the appropriate folder or sub-folder.
Not as elegant as it could be — I think Amazon could write a custom Kindle-themed program for the Mac that works atop this relatively crude solution, and Apple could just add support for Android file systems in the OS — but with a little bit of poking around, you'll get the hang of it!
And enjoy your Kindle Fire!