My son can't figure out how to get his Chromebook connected to the Starbucks wifi network when we try to work there. My PC connects fine, but his warns that he needs to go through the "login screen" but never shows that screen. Help!
In the early days of public wifi, it was super easy: You connected, you were online. Then we added passwords to slow down nefarious users and you needed to enter the network password, but that prompt just popped up. The third wave of wifi networks includes a user agreement or requires you to sign up for a mailing list or similar. Starbucks is definitely in the third category, and you're right, it's not quite properly implemented in the current version of ChromeOS.
Fortunately, the fix is just a single click or tap away, but you have to know where to click or tap for it to work. Then he will be able to log in to Starbucks – or any network with a similar user agreement and acceptable use splash screen – with his Chromebook without any hassle. Let's get to it!
CHROMEBOOK ON STARBUCKS WIFI? NOT SO MUCH.
To start out, you can always choose a wifi network to join in ChromeOS by clicking on the lower right corner to bring up the shortcuts window. When you first open up the device, it probably defaults to this: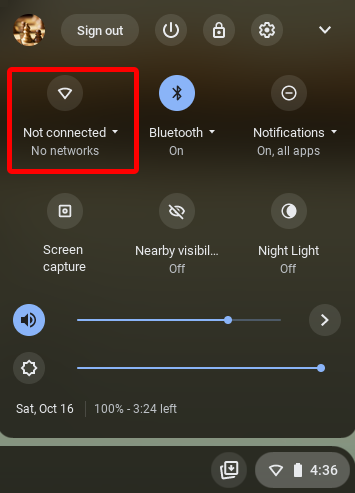 A click and you can choose which of the available wifi networks to join. Choose "Starbucks WiFi" and it'll promptly show you that you're "Connected":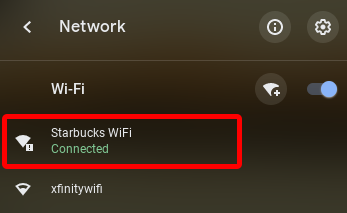 But you aren't really connected. A quick attempt to visit a Web page demonstrates: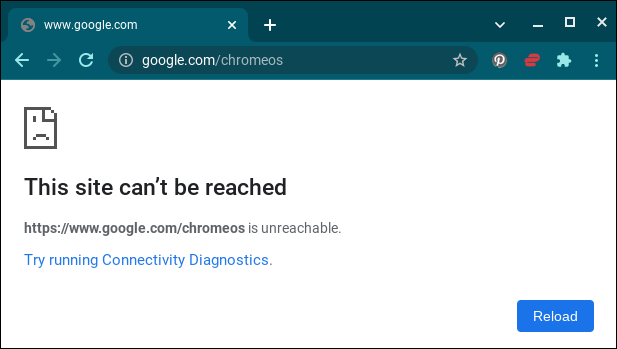 Bah humbug. Are you out of luck? No!
HOW TO GET TO THE STARBUCKS WIFI SIGN IN PAGE
The secret is in the little notification that popped up when you first connected to the Starbucks WiFi network. You probably missed it, but it looked like this:

What is not at all obvious, or even hinted at, is that if you click on the notification it will take you to the right place. That's the secret. You can open up your Web browser and poke around endlessly without success, but as soon as you click on that "Connect to Wi-Fi network" notification you'll get to the darn agreement & login page: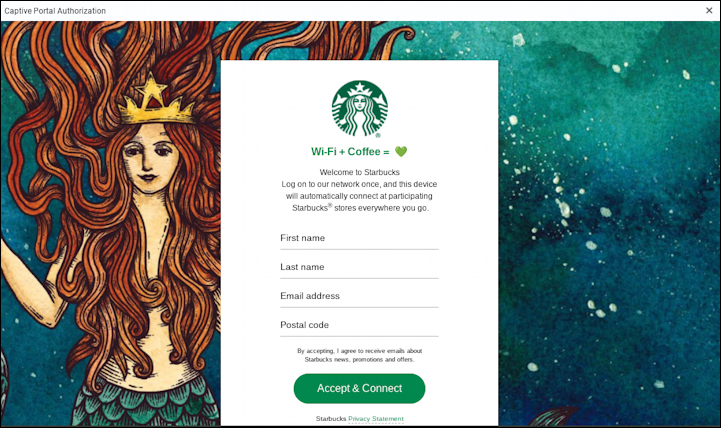 From this point, you can enter your name, email, zip code, or postal code and be fully online through the Starbucks Wi-Fi network on a Chromebook or other device running ChromeOS. Once your son does it once, he'll probably log in automatically on subsequent visits, so it'll be even easier in the end.
And, finally, you can go to Web pages: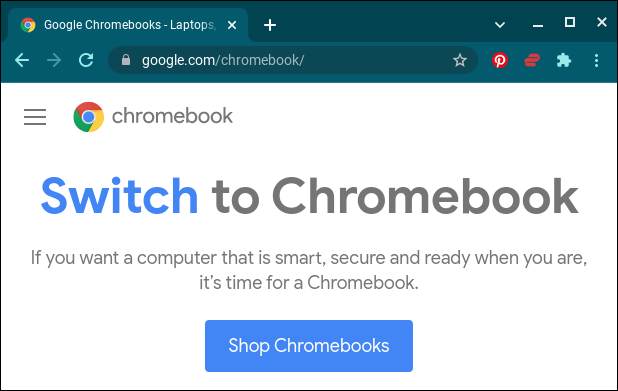 That's it. Mission accomplished. Why Google doesn't add a "click here to sign in" prompt to that notification is beyond me, but at least now you know how to proceed.
Pro Tip: I've been writing about operating systems for many years, including Chrome OS. You can find a lot more useful tutorials in my Chrome OS Help area here on the site too. Why not check it out while you're visiting?