The International Consumer Electronics Show, #CES2014 has come and gone, it was my 7th year attending as press, but not my last. If you are in the Consumer Electronics, mobile, gaming, healthcare, energy or any industry that is remotely related to consumers and electronics, you cannot miss this show. Every executive, every company, every product that a consumer might want or need will continue to journey to Las Vegas in January for this show because it is the must attend convention every year…
This year was about more than the hottest product, trends, or the amazing events I attended; it was about friends, both old and new.
With every international show I attend, I continue to meet truly innovative, amazing executives, and members of the press from around the world, but it's important to understand that these relationships are not made on the show floor, they are made at the events that begin after convention floor closes and go all night long.
Some of my favorites this year included:
• CES Unveiled – sponsored by CEA to celebrate many of the award winning products at the show. An amazing way to kick off the week, it's only open for press, so if you can, be sure to attend!
• Showstoppers, always my favorite event of the year! Check out my special report on Showstoppers 2014 coming soon…
• The Lenovo social media party was one of the most amazing parties of the year, not only because of the amazing food, but all of their products were there and if you think Lenovo isn't on the cutting edge, we need to talk. My favorite advancement of theirs included Lenovo's no touch hand gesture technology rolling out on their laptops – you need to check this out immediately.
• This year, Rayovac teamed up with Dave Mathews, they put on an amazing show and gave $100,000 in Dave's name to buy hearing aids for people around the world who can not afford them. The show was amazing, but even I have to admit that this message was even more memorable and amazing than the show itself.
• Press Day where we all saw the Samsung press event as Michael Bay walked off stage during the show due to a teleprompter "issue". When they say there is no such thing as bad press, this is the perfect example as this story is still driving social media. My favorite products of theirs included their new Chef inspired line of refrigerators, ovens and dishwashers.
During the show, I was given a few products to try and below are a few of my favorites: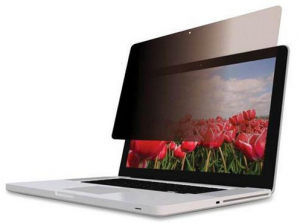 1. 3M is an amazing company and this year they asked me to review their
Gold Privacy Filter for my MacBook Air
. I have to say that I've always wanted one of these. I hate flying and working as the person next to me follows along with what I'm working on, however I know those days are over. The filter slides on my MacBook screen and keeps my life private, even in close quarters. If you travel or simply hate when people look over your shoulder, you need one of these immediately. This product retails on sale for $39.24 and you can
purchase it on Amazon
.
2. This year included so many product charges, external batteries, some solar, some not. It must be almost impossible for any company to stand out under this kind of competition, but when one does by their high-end, lifestyle based design and company mission, I'm compelled to talk about them every chance I have. Goal Zero is one of those rare companies that truly believes their mission is as important as their products.
Their Founder summarized their mission like this, "At Goal Zero, our products are designed to lift the poorest of poor, and are still extremely relevant to the richest of rich. Think about that for a moment. If we have products that will really do that, those products are a great equalizer in lifting us all to a higher place. After all, we are all here on this earth together, having a human experience."
If you need a reliable charger, there is only one choice in my mind, Goal Zero, check them out and buy the Goal Zero Switch 8 Recharger for $39.99 on their website.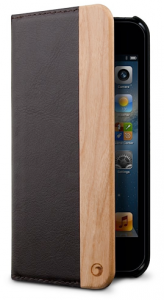 3. I was also given a few cases for my iPhone 5. My two favorite were from Marblue and included the Milan and the Stash. I'm loving both of them because each stores a few credit cards and my ID, but the Milan may be my all time favorite case simply because of the cover. Between us, from time to time I have received personal texts that I do not want just anyone seeing and this case has a cover to carry a few credit cards, so I still know I've received a text, but due to the cover, not everyone is in on my conversations. Check out these cool cases which retail for $29.99 and $49.99 respectively. They can be purchased
on their site
.
4. One of my favorite new toys is the Turtle Shell 2.0 Bluetooth Speaker, this water resistant, shock proof speaker retails for only $129.95, including free shipping and I love it! It even has built-in call speakerphone functionality. The sound is full for a "small" outdoor speaker and it comes in 8 colors. You would not believe how excited I am to listen to this speaker on my deck and while camping this coming season! If you spend your time on the road or outdoors, you need to pick up one of these immediately. You can do so on the Outdoor Technology website.
As always, my message remains the same. If you are even slightly interested in knowing the hottest trends, seeing the coolest products, and rubbing shoulders, meeting the right executives in this industry, do not miss another #CES. If you can only attend one convention a year, this is it so I'll see you in Vegas next year!
Gary Moskoff is a contributing editor to Ask Dave Taylor and is the COO of
Friends of Mine
. He specializes in understanding consumers needs and developing experiences that attach to their lifestyles — Disclosure: Companies submit review products without charge to Gary, but this does not impact his professional opinion or the reviews he writes.