I'm still not quite sure about where you find how much space there is on your hardrive (My PC runs Windows XP). All I can find is "512 MB of RAM"?
I'm surprised you're having such a hard time, actually. Here's how I check the free space on my hard drive:
Open up "My Computer" and just hover the mouse over the drive in question. After a second or two, a tiny window should pop up: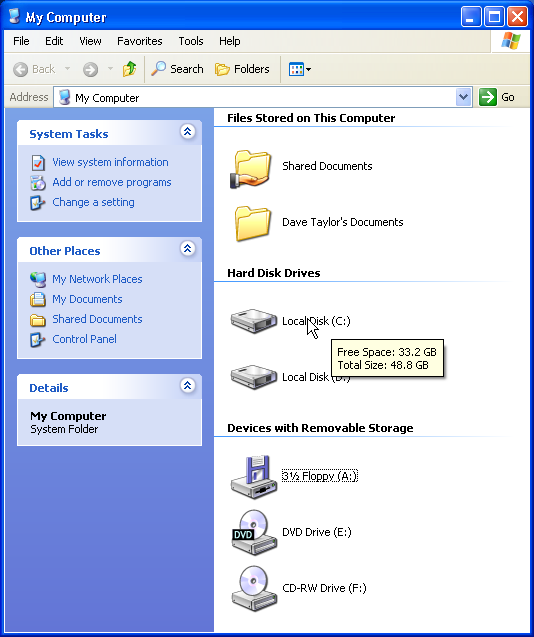 If you want more information, right-click on the drive and choose
Properties
and you'll get this considerably more helpful window: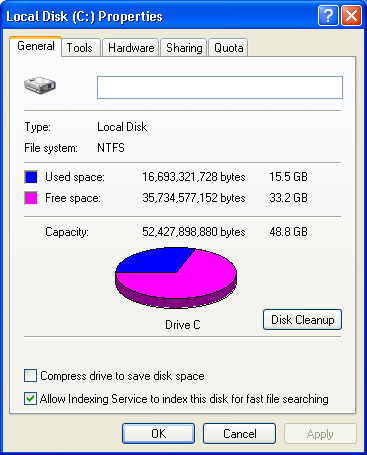 That should give you the information you seek!