Ah, you're right! As with every Web site, Pinterest keeps tweaking and updating its user interface, and some of our tutorials end up obsoleted by these changes. Frustrating, to say the least, but a rather inevitable consequence of the fact that all of us Web publishers are doing our best to continually optimize the user experience. Which is fancy wording to say "yeah, it changed. again." 🙂
Usually changes are subtle and nuanced, a button moving somewhere else, an option being relabeled in a menu. Not this time!
To start, click on your name on any Pinterest page to get to the page that shows all your pinboards: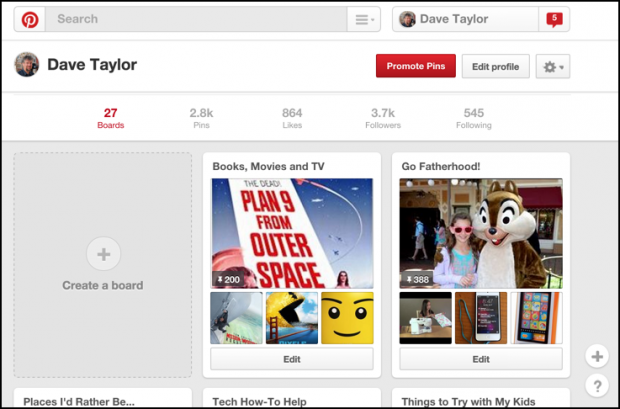 I'm going to change the cover photo of my Books, Movies and TV pinboard.
To do that, click on the "Edit" button or just do what I do, click on the cover photo itself…
Tip: There used to be a 'change cover photo' option that appeared if you hovered over the image. That's no more!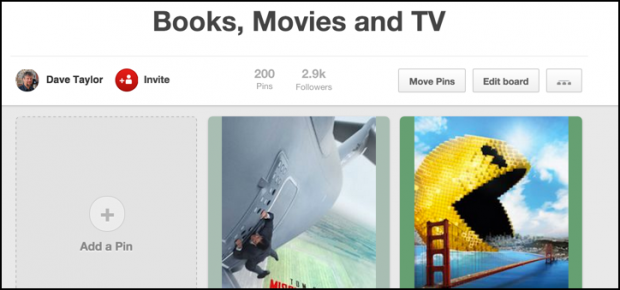 From this point a click on "Edit board" will get me to the right place, or, if you clicked on "Edit" in the previous view, you'll go straight to this window without the intermediate step. Either way, here's where you'll end up: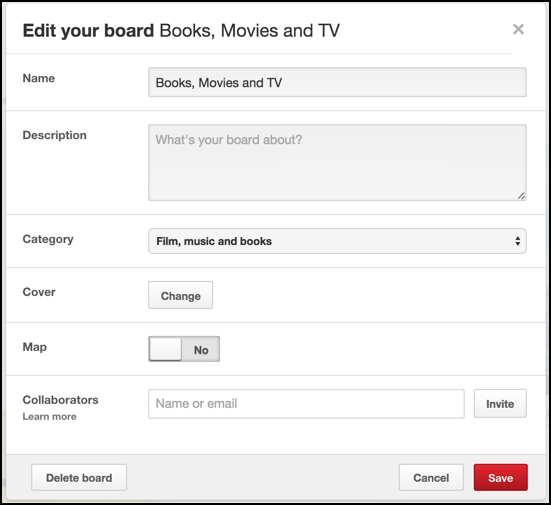 As you can see, you can change the name, add a description, associate this board with a map location or… change the cover image by clicking on "Change" just below the category option.
Now you'll get to the old pick-cover-photo window:
At this point you can use the arrow key to step through possible images to find your favorite. Note that it crops a bit weird (you can see it above) so keep that in mind when you're choosing.
Got the perfect image? Sweet! Click on "Save Changes" to update your Pinterest board cover photo!
Here's the new image I settled on: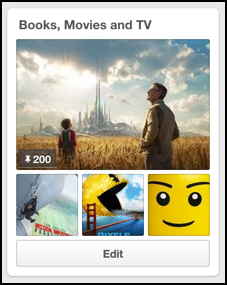 Recognize it? It's from the publicity photo for the Disney film Tomorrowland.
And that's how ya do it on Pinterest.
Looking for me on Pinterest? Great. You can find me here: Dave Taylor on Pinterest. Please do follow, I post tons of pics.