I can't stand Microsoft Edge. I just want to use Google Chrome, just like on my work computer. How do I change my Windows 10 home system to use Chrome instead of Edge?
Interesting. I find that Microsoft Edge is a significant step forward and quite decent, particularly when compared to Microsoft Internet Explorer. I use it extensively on my various Windows systems, but… if you say you don't like it, well, then let's talk about how to change over to a different Web browser. To save your sanity, I'm not going to suggest that you switch to Internet Explorer either. 🙂
Google Chrome is a great choice, though and it is indeed my browser of choice. My favorite feature is one that's not unique to Chrome, but once you sync bookmarks, it's really nice to just have all your favorites ready to go on a new system without any other fuss. Lots of good extensions are available too, so don't forget to check that out once you have it installed too.
Meanwhile, you are going to have to take the first step from within either Microsoft Edge or Internet Explorer: You need to download Google Chrome.
That's easily done by going to www.google.com/chrome/ and clicking on a button…
That's what you'll see, and it's plenty smart enough to automatically choose the right version for your system. Click on "Download Chrome". Now you can choose to Save it or just go ahead and run the setup program. My recommendation is click "Run".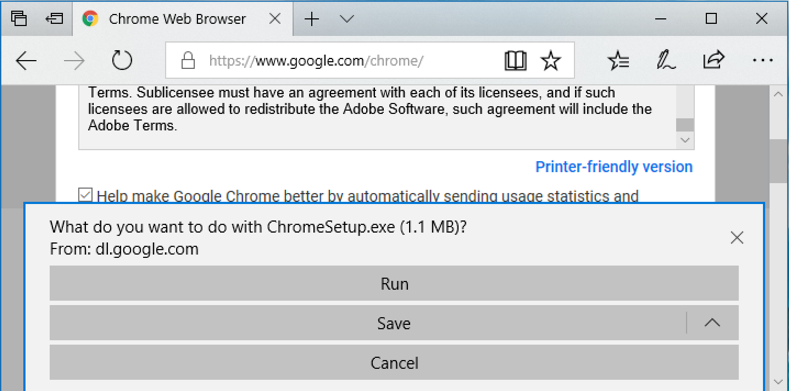 After a short amount of time the Google Chrome installer launches on your Windows PC. You want to grant permissions from within Windows 10, of course:
The installer program will analyze your system, identify the perfect version for your configuration and OS version, and download all the files needed:
Hopefully you have a fast connection but either way, you'll eventually get the file and once it's finished downloading and installing itself Chrome will launch with its Welcome to Chrome screen: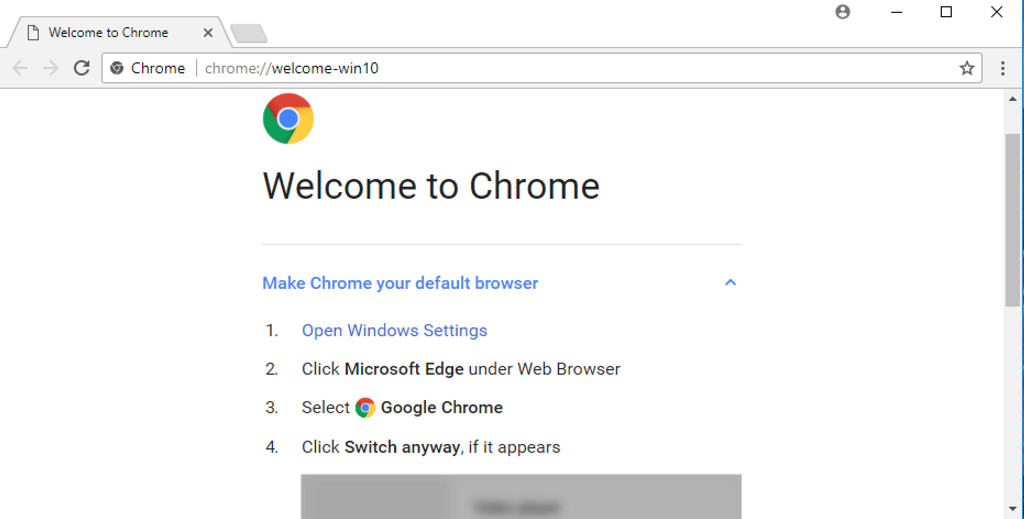 Done! Well, almost. As Chrome says, you still need to change your default Web browser. Rather than doing what Chrome is suggesting, however, let's give Cortana a chance to help out. In the Windows search box on the lower left, simply type in what you need: default web browser. That's plenty enough for it to offer an excellent option:
If you're guessing "Choose a default web browser" is your next step, click and win a great prize! Well, okay, no prize. But still, click on "Choose a default web browser" anyway.
That brings up the window that lets you control all your default apps in Windows 10, actually, which is handy to check to ensure everything's as you prefer: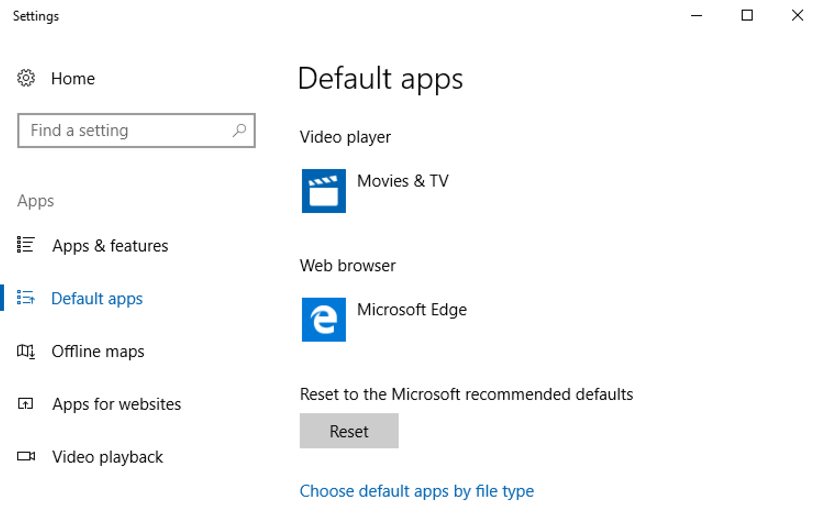 You can see that the default Web browser remains Microsoft Edge. To change it, click on the browser name and it'll pop up a menu of choices from which you can select: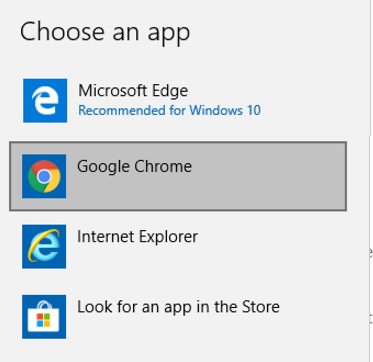 There's Google Chrome! Choose it and Microsoft will have one last gasp trying to have you stick with Edge. Rather amusingly, perhaps:
No? Still want to switch to Google Chrome? OOokkkkaaaayyyy… click or tap on Switch anyway and it's done! Now when you click on a Web link anywhere in an email or program, it's Chrome that launches, not Edge. Once you log in to your Google account Chrome should also pick up all your bookmarks, as it's done here:
Very nice. Now to go check those extensions…
Pro Tip: Want to learn more about Windows 10? Check out our extensive Windows 10 help on the site!