I don't know why Microsoft got rid of Windows Media Player but the new Movies & TV app is pretty weak at best. Is there a way I can just switch to VLC for video files instead on my new Windows 10 PC?
Microsoft is constantly trying to find the sweet spot between offering an overly simplified interface with too few controls and offering complex user experiences that offer tons of power and capabilities, but at the cost of user confusion and problems. From a support perspective, simple is good, and I think that's what happened with the demise of Windows Media Player. It ended up too big, too complicated, too bloated and so… ciao, bella! You're right, though, the replacement Movies & TV app is as bare bones as it gets, which might be good for some percentage of the Windows 10 audience, but for people who are a bit more technically savvy, it's annoying.
There are quite a few video file players available for Windows – a quick check in the Microsoft Store confirms that! – but it's really hard to be the zero cost, ad-free VLC program. Better yet, the open source VLC media player is available for quite a few platforms, including Mac, Linux, Android and iOS, so you can standard on it everywhere! Grab yourself a copy from videolan.org if you don't already have this terrific program on your computer. Even better, it plays a zillion different audio and video formats so if you get an MKV, MOV, OGG or some other weird video file, VLC can handle it.
Without changing things, a double-click on an MP4 launches Windows Movies & TV app, which offers this sort of view without much at all in the way of controls: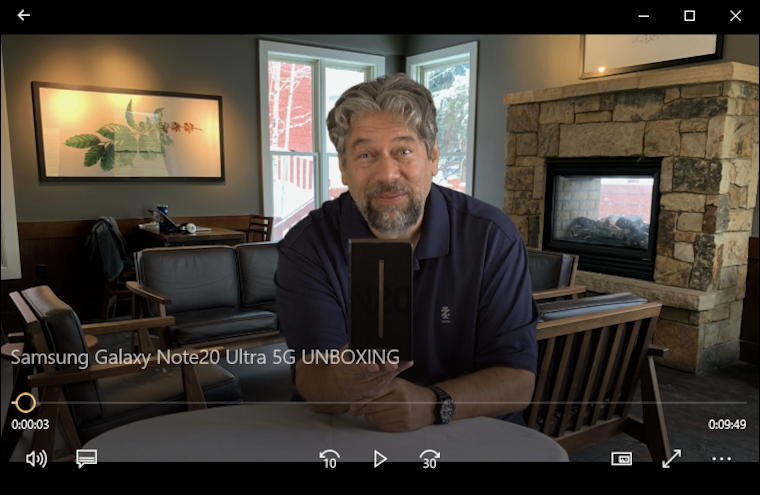 Kinda bare bones, as they say. Now you can always open up an individual video file in a program other than the default with a right click and "Open with…" choice: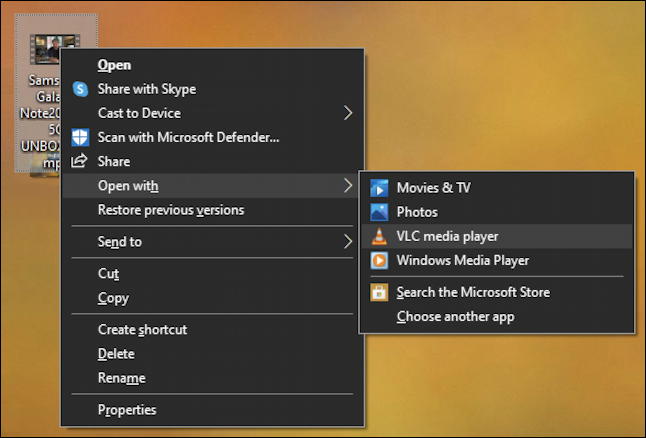 Doable, but let's change it for every file on your computer, not just this particular one.
To accomplish that, search for "default apps" in the Windows 10 search tool on the Taskbar:
You want to jump to the Default apps area of your Settings, so this is an easy shortcut. Click or tap on "Default apps" on the right side and you'll go directly to this window: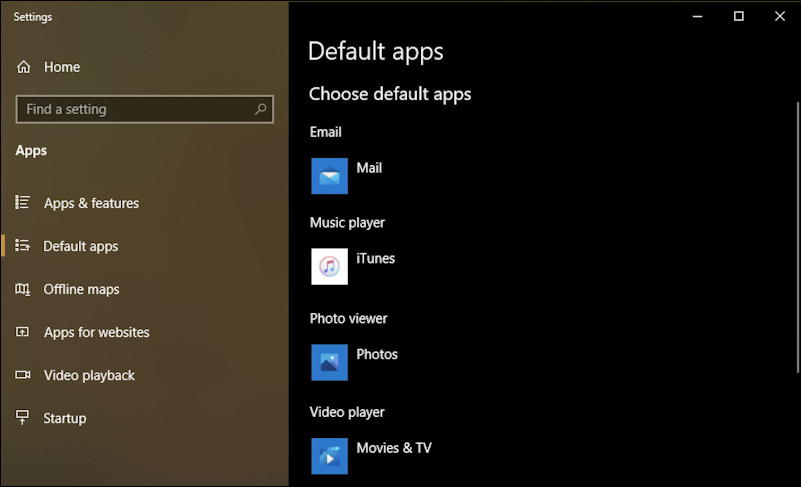 Lots of defaults to tweak and change, including your favorite music player and email program (Thunderbird anyone?). For our purposes, however, you'll want to check "Video player". As shown above, the default is "Movies & TV".  Click on that and you'll see a menu of other possible programs that can handle movies and video files: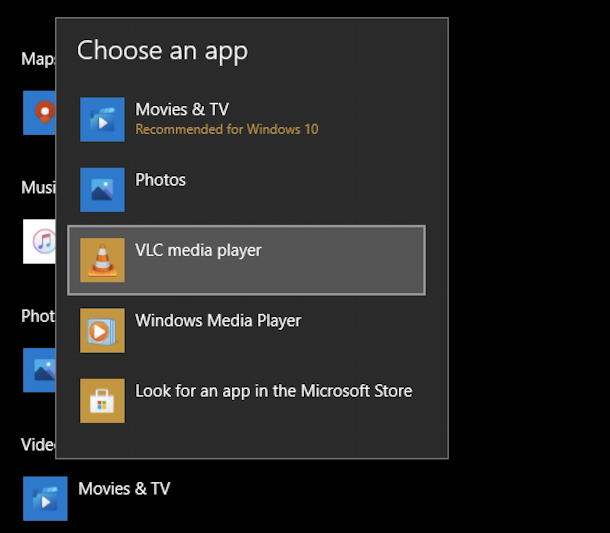 I'll choose VLC media player and close the window. Done! Now when I double-click on the MP4 file it opens in VLC instead of Movies & TV, just as desired:
Lots more controls, for sure.
Not only that, but if you right-click in the playback window, you'll find VLC has a ton of options and settings you can modify to have the optimal viewing experience: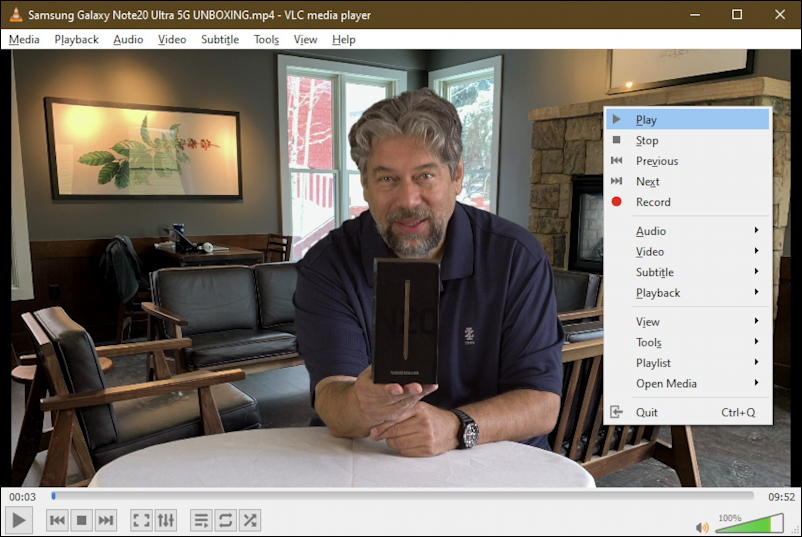 Pretty darn nice. You can hopefully see why I'm such a long-time fan of VLC for every computer.
And you're done. Definitely a good upgrade.
Pro Tip: I've been writing about Windows for a very long time. Please do check out my extensive Windows 10 help area for lots more tutorials while you're visiting. Thanks!