I switched my Web browser in the latest Ubuntu Linux distro to Chrome, but now want to switch back to Firefox. How can I switch the default browser?
You're already ahead of the game if you're running Linux, and Ubuntu is my favorite distribution of Linux, so props to you. A "distribution" is basically a version of the Linux system and all its utilities and window manager (etc), if you're new to the Linux world, and each company has its own variation on layout, theme, colors, included apps, etc. Ubuntu has always focused on the user experience so while it might not be the distribution running at the local web hosting company, it's probably on the desktop if you're a Linux user, not admin 🙂
Anyway, for us long time Linux users, it's amazing to think that it's now so popular that there are choices with the big software apps like a Web browser, but there are quite a few options. The two best in my experience are Firefox (the default that's included with Ubuntu) and Google Chrome (and yes, Google loves Linux!) Either is a good choice and switching is a breeze…
There are two ways to change the default Web browser in Linux. Let's go through both, starting with simply going into Preferences in Firefox itself: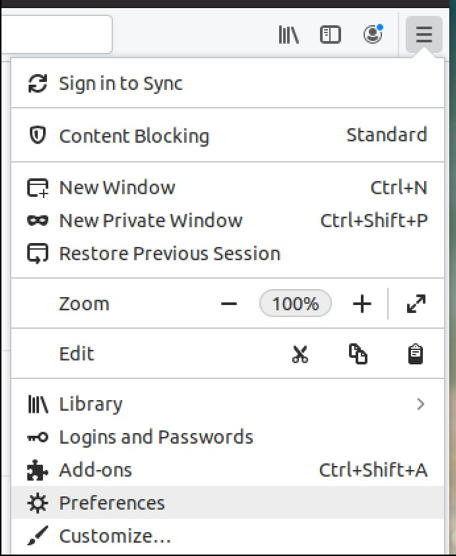 From the main Preferences screen in Firefox, it's dead simple to figure out how to make it the default browser for your Linux system:

But let's see the better way to change this by going into the system preferences for your Ubuntu system directly, instead of having Firefox do the work. Why is it better? Because you can see all your other preferences too.
To do that launch System Preferences in your system, either from the tiny gear icon on the top right, the gear icon on your launch bar or through searching and entering its name. Then make sure you're looking at "Details" -> "Default Applications" and, well, you can see all your settings: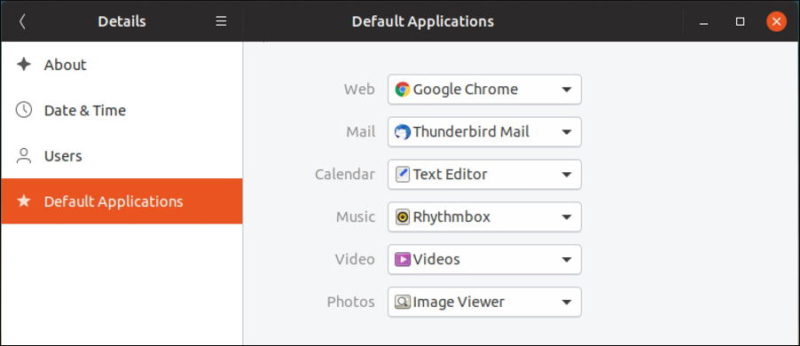 From here you can look at the registered apps for each category by simply clicking on the current choice. For example, to see what Web browsers you have installed, click on the current default:

Choose "Firefox Web Browser" here, close the window and you're done. Now you have Firefox as your default. Not too hard!
Pro Tip: I've been writing about Linux for eons. Please check out all my Linux help while you're here. Thanks!