Moved over to Windows 10 and so far, so good, but the default typeface size in the Edge browser is just too darn small. How can I make it bigger without making everything else in Win10 bigger too?
It's a big project to create a new Web browser but Microsoft did just that with the inclusion of Edge, its new for Windows 10 web browser. Even better, it's pretty darn well assembled and a really nice improvement from the very tired Internet Explorer. I imagine that Microsoft would probably love to be able to jettison more of its legacy code, but that's another story entirely!
The weird thing about Microsoft Edge settings is that there are actually three different 'settings' you can modify, so the biggest challenge is to figure out which one's which.
For example just pop open the browser and you'll see this: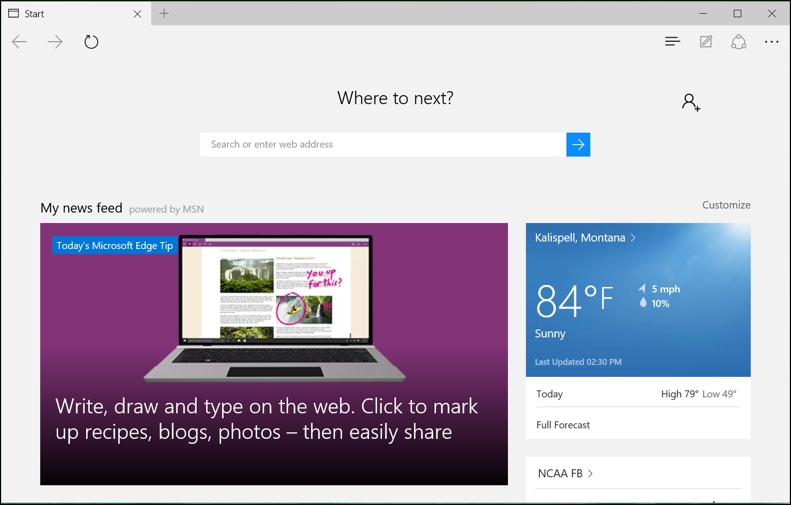 Let's start with the "Customize" on the right, just above the current weather forecast (a balmy 84F, even though, oddly, the forecast high is 79F. Go figure). Click on Customize and here's what you see: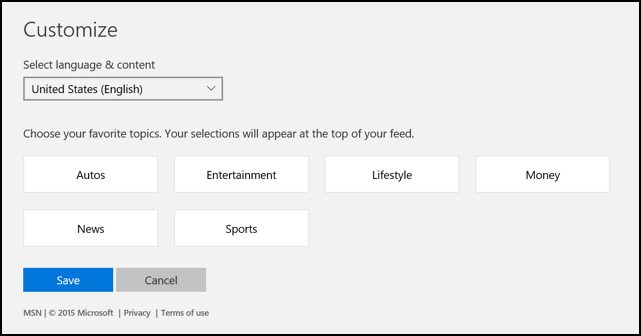 Ah, that one's apparently to customize the data shown on an otherwise blank page. An interesting way to get the latest MSN.com news on your browser without actually calling it your "home page", isn't it? No worries, tweak that if you're so inclined.
Now look back at the default page. Above the "Customize" is a rather weird person profile icon with a tiny plus sign superimposed. That's more settings. Really! Click on it…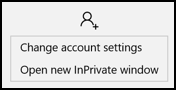 Choose Change account settings, however, and it's not quite what you're expecting:
Bah humbug! Where are the darn settings for Microsoft Edge?
Turns out that they're off the "…" icon on the very, very top right of the browser page: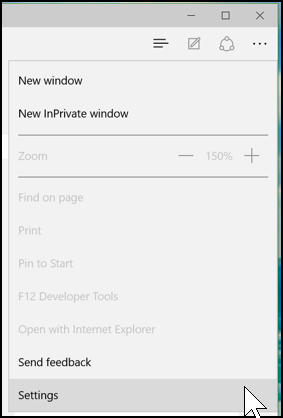 There it is, with the Big Arrow! Choose it and you'll finally be able to get to some of the key settings in Microsoft Edge: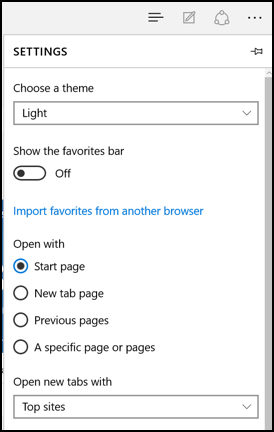 Interesting stuff and now we learn that the new home page is actually called the "Start page". Sounds very Windows 8, doesn't it?
Scroll down in the settings side window just a bit and you'll find what you seek: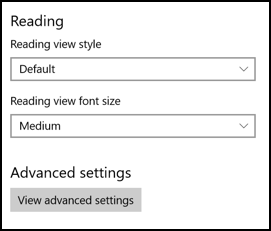 Change the "Reading view font size" to be larger, and you're good to go.
Done. Easy. Once you know where to look!