I want to log in to my Comcast cable box and change its wifi settings. But when I try to connect, I don't know the password to change things in the first place. Help!
There are a couple of different Comcast cable modems you could have in your house, and I don't think all of them support the additional functionality of being a wifi router / base station. Fortunately the process of getting to the administrative configuration and customization interface for your own Comcast box is identical regardless of what specific hardware you have installed.
It's all done through a Web interface and you don't even need to be connected via an Ethernet wire: if you're on your box via wifi network, you're ready to proceed, even if it's your wifi network that you want to change and update!
To start, open your Web browser and go to the URL 10.0.0.1 which is your router. Your default screen should look like this: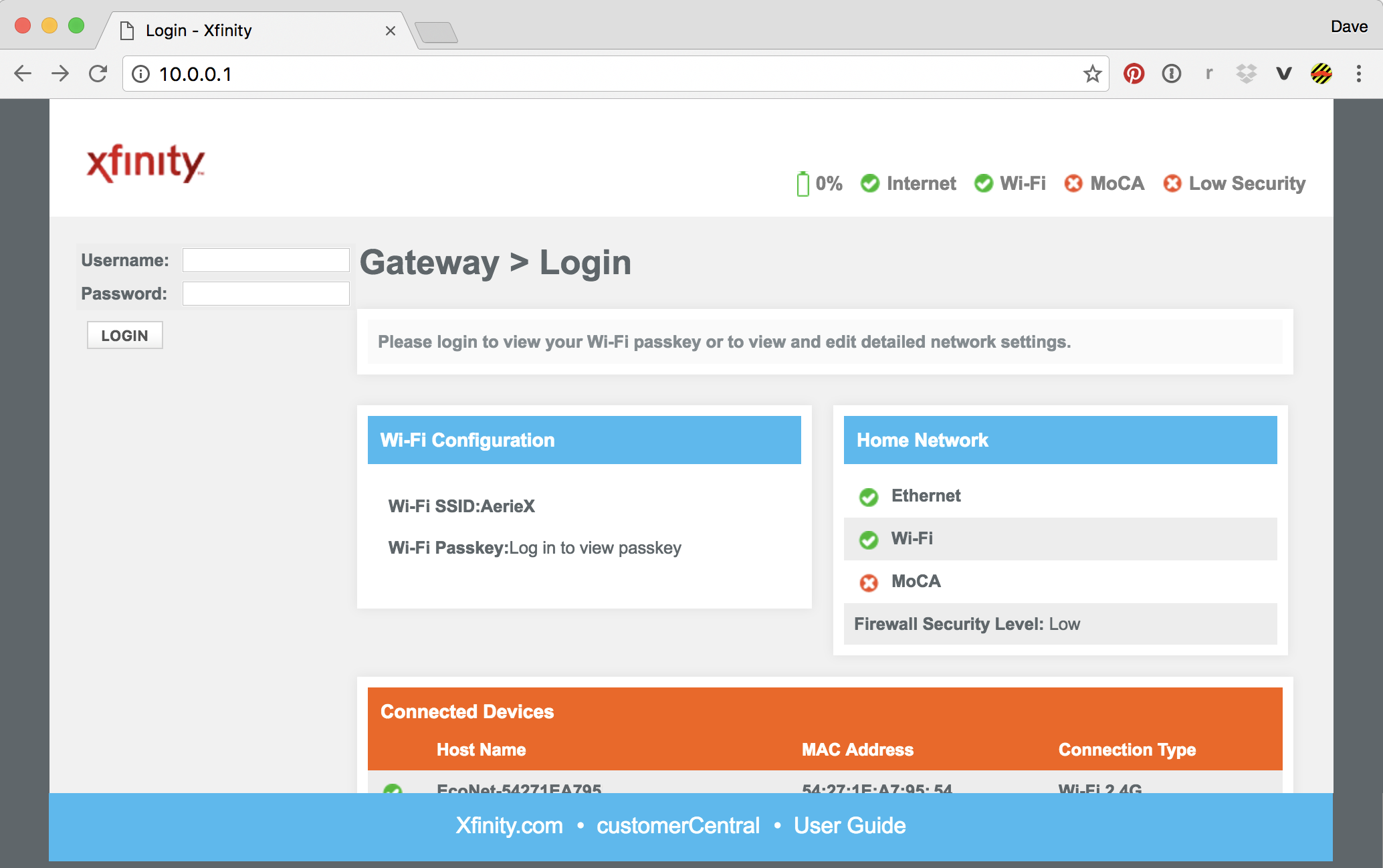 You can see some basics of the router configuration, including the battery level (mine's at zero! I need to put a new battery in the unit), that I have "low security" set in the firewall configuration, that my wireless wi-fi SSID (network name) is "AerieX", and that I have Ethernet and Wi-Fi setup, but MoCA isn't available.
But the important thing is the username / password pair, and you've probably tried a bunch of different account possibilities, just to see this:

You might also see "incorrect account name" too.
Look on the side of your modem and it might well have a sticker like this: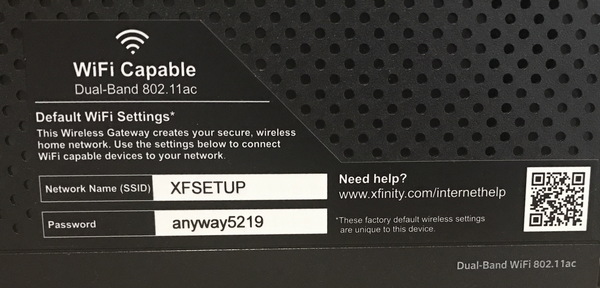 Unfortunately, that's not the password you seek, though it'd sure be easy if it was!
Here's the secret: Probably you haven't actually set an admin password yet as they ship with a default configuration. So, and I'm not kidding here, try username admin and password password.
I did and it worked! The router configuration software then immediately pushed me to the change password page – as is entirely appropriate – so I saw this once I logged in: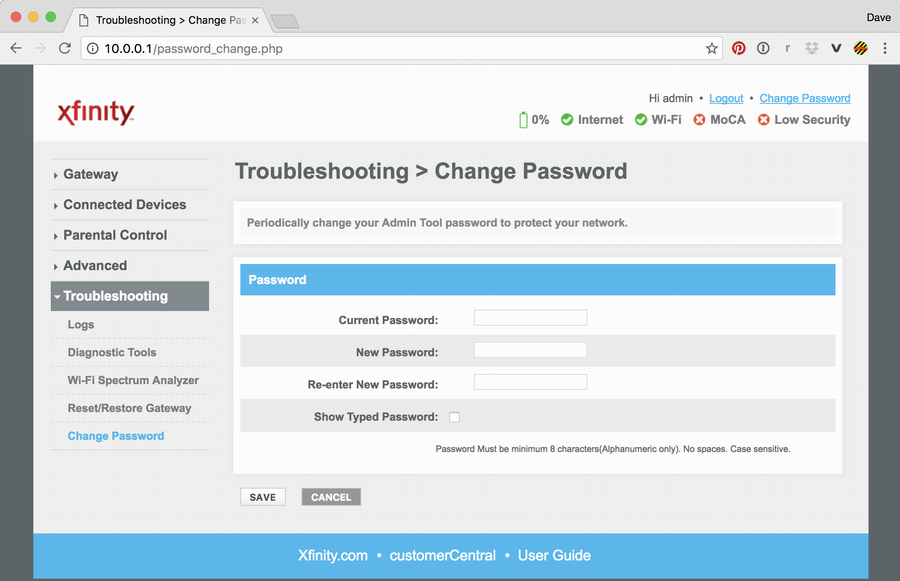 Once you change your password — and oh, you really, really should do so immediately! — click on "Save" to ensure it's stored, then you'll be able to test it by logging in again as it'll automatically then log you out of the router.
If that doesn't work and you still can't get to the configuration screens for your Comcast Xfinity Cable Modem / router, then I suggest you fire up a chat window and talk with the support team. It's fast, easy and you can get there by starting at https://customer.xfinity.com/help-and-support/chat.
Hope that helps you out. And let's stay safe out there, so make sure you set a good wifi password too.