I saw a TV ad for the Apple Watch that showed this really cool time lapse photo as the watch face. I want. How do I change to that on my own Apple Watch Sport Edition?
Just as a remarkable number of VCRs used to flash 12:00 because people didn't bother to set the time on the device, so do a lot of Apple Watches likely have the default watch face shown for those users who haven't learned how to change it, customize it, and pick between the over a dozen different faces available.
Now I can hear the Android-based smartwatch owners snickering. "a dozen?" On Androidwear there are third party watch faces, so there are hundreds of choices. Just so we're clear on the differences, eh? 🙂
The trick to working with the different watch faces is that you need to master the force-press gesture, otherwise you'll be tapping until the proverbial cows come home without result. Unlike a tap, it's a more forceful press into the glass face with your finger. Try it, it's not going to break the device.
Now, with that in mind, let's go through the steps, starting with my own default Apple Watch face: "photo album":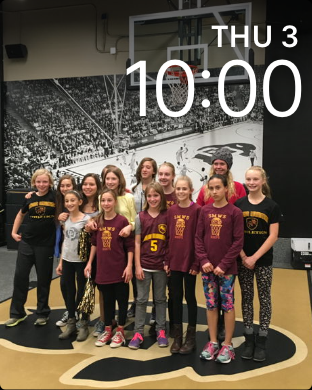 A nice shot of my daughter and her basketball team, I'd say! But let's change it.
To do that, I need to force-press on the Apple Watch face itself. When done correctly, it shrinks down and looks like this: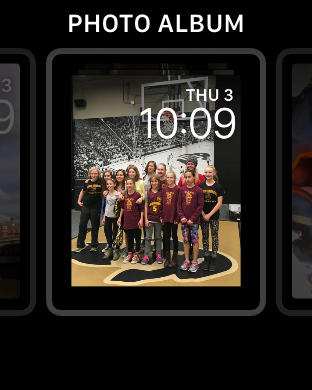 Now swipe left and right to preview all the different watch faces available. There are a bunch!
To the left of Photo Album is Time Lapse, however, the one you seek. It looks like this: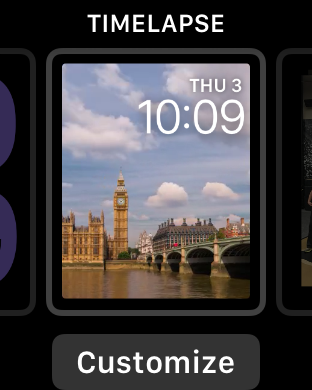 Note, you might see a different city shown. Not to worry, you can change it!
Tap — not force-tap — on the "customize" label on the bottom…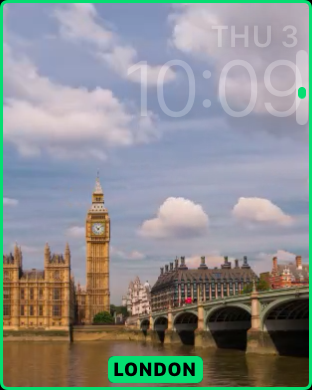 Look closely at the indicator on the right, the grey vertical line with the tiny green square. That shows that there are more options here, and indeed there are.
Either swipe up and down or, what I prefer, use the Crown to dial up and down and see all the options.
From this point, force-push to select this particular time lapse (or whatever one you prefer).
Now you'll be back here again:
The difference is that this time it's the time lapse you want to keep.
Great. You can set it as your face by simply force-pressing the watch again.
And you're done: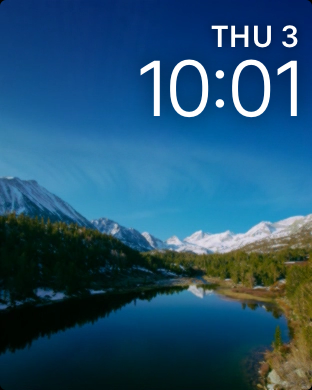 I actually mess with my watch face a lot, truth be told. And yeah, I wish there were third party faces too…