I changed my wallpaper on my Win10 system, but the window accent color is now wrong. How can I change the accent color to match in Microsoft Windows 10?
Ah yes, the aesthetics of a computer display. I spend a lot of time making mine simple, clean and not overly distracting, so I completely understand your concern. Microsoft also understands, actually, and there's a mode you can set where the Windows 10 interface will analyze the image you use for your wallpaper and choose a predominant color to be the accent or window frame color automatically. I haven't found that it works so great, but it's easy to tweak and fiddle with things anyway, so that's okay.
Of course, which color of a palette should be the accent might be up for debate anyway, with some people suggesting that the inverse of the most frequently occurring color makes the most aesthetic sense, while others would find that garish or too contrasty. Perhaps it depends on how "accenting" your accent color should be? 🙂
Anyway, let's go through the easy steps required to specify or chance your accent color in Win10. I'll start with a very monochromatic image as my wallpaper: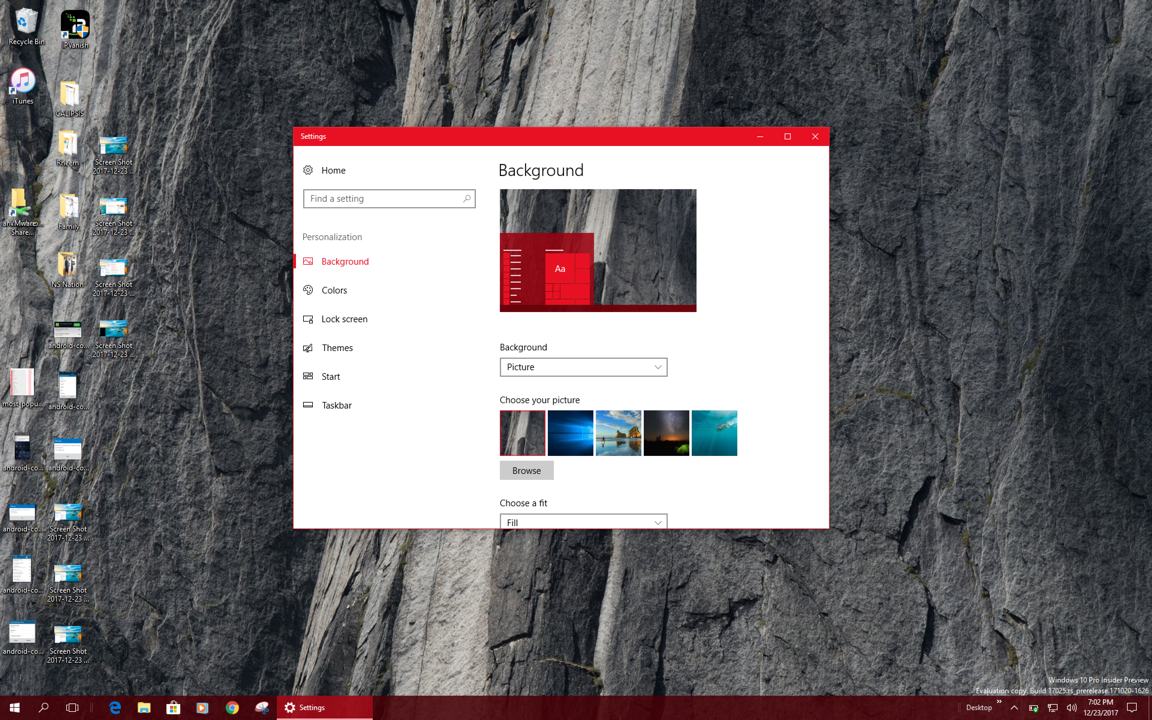 Since my goal is to have Windows recede into the background as much as possible, bright red is not really a great choice. To fix it, simply right-click anywhere on the desktop itself. A menu pops up:
From here, choose "Personalize" as highlighted.
Your Settings window will pop up with just what you seek front and center (well, you might need to scroll down a tiny bit to get here):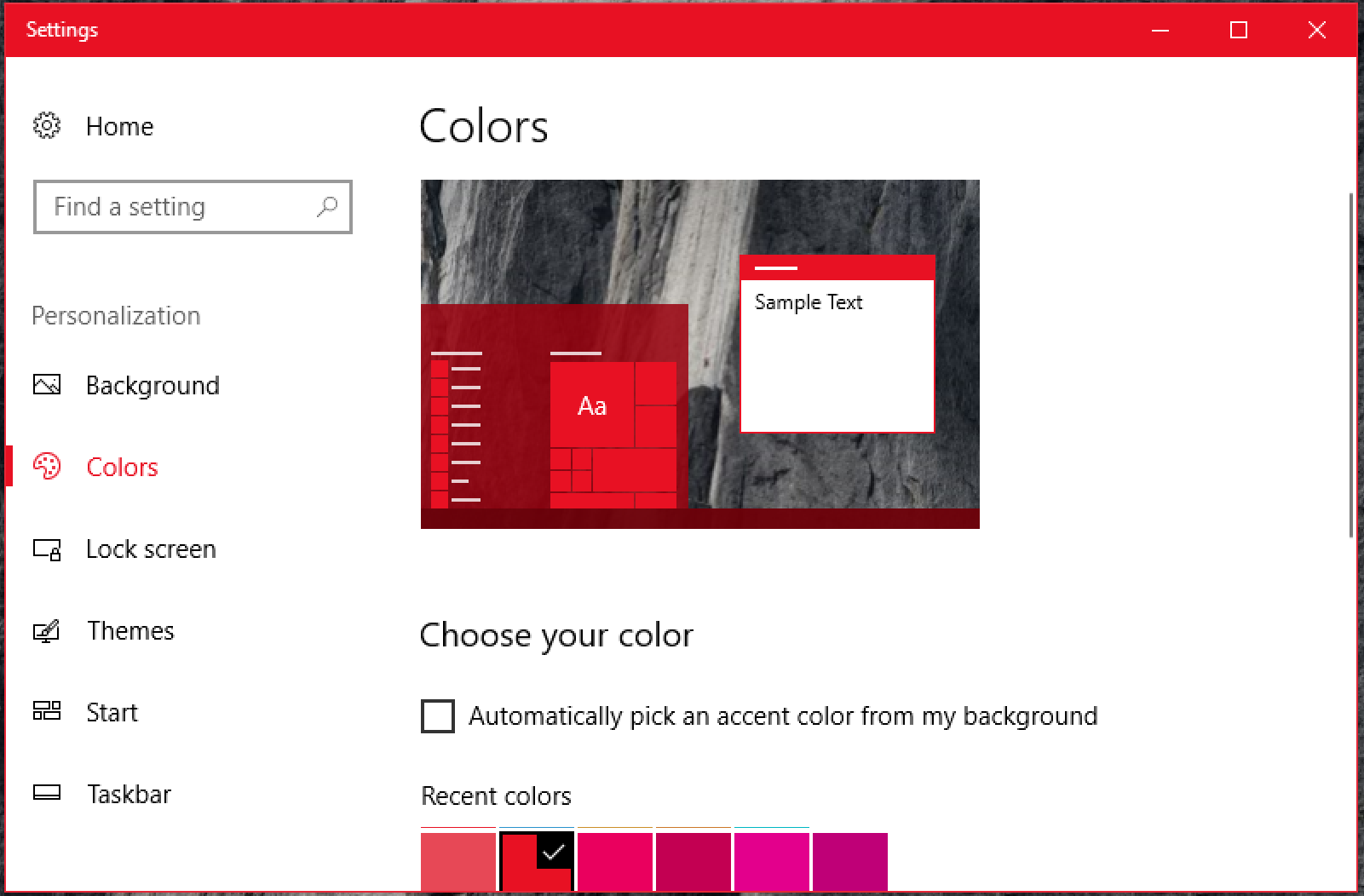 You can see this garish red is going to be even more out of control on the Start Menu! Notice also here the option of "Automatically pick an accent color from my background".
When I try the option with this particular all grey wallpaper, the results are interesting:
Not sure what caused it to think that a middle blue would be a good color, but it's not horrible, actually. Still, let's pick our own color instead because I know my aesthetic taste better than Redmond does!
To do that, scroll down a ways until you see this delightfully colorful set of options:
Look closely, you can see I've checked a dark grey as my new accent color (it's also reflected in the window title bar on the top too, of course).
Done. Easy. Now, while you're here, do check out a few other options that affect where the new accent color appears:
Experiment with seeing the difference between "Light" and "Dark" app mode too. For some backgrounds, light works really well, and for other backgrounds and wallpapers, dark is much more pleasant.
That's it. Hope it helps you figure everything out with your Windows 10 interface. And while you're here, I encourage you to check out our extensive Windows 10 help too!