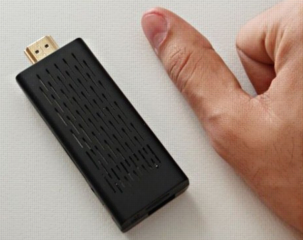 If you've been to an electronics store in the recent past, you know that "Smart TVs" are all the rage, televisions that have the built-in ability to run apps, display YouTube videos, access your photos, and access slick content like Google Play.
Heck, what if you want to have Netflix on your TV? Or join the world of Hulu and Hulu Plus instead of paying that ever-increasing cable TV bill?
What if you want those features but don't want to buy a new HDTV system?
That's where the slick CTL HDMI gizmo comes in. A tiny box not much bigger than a pack of gum, it plugs in to the HDMI port of your existing TV and gives you all the functionality of those expensive TVs. Without the cost.
Let's have a look!