Every time I go to Amazon.com I see that the Kindle version of a book I want to buy is less expensive than the print edition. Coupled with it being more environmentally friendly (no shipping, no printing, no hassle with it taking up space on my shelf) I'd like to switch over. But I don't want to buy an actual Kindle device. Is there a way to read Kindle ebooks on my Mac or PC system?
You're right that while the experience of reading an ebook on a Kindle — especially the new Kindle Fire — is nice, it does require you buying an expensive electronic device in addition to whatever gizmos you already have now. Over time, it can probably pay for itself, but Amazon's very savvy and they've actually made the Kindle reading software available for a wide range of devices, ranging from Apple iPads and Android tablets to smartphones and, yes, Mac and PC systems.
What's even better is that they can all stay in sync, so you can read a chapter on your computer then when you pick up your iPad, it knows where you are in the book. A feature that's pretty close to magic, if you ask me, and one that lets me progress in whatever book I'm reading regardless of what gadget I have handy (and I have a lot of gadgets!)
To get the software on your Mac or PC is a breeze too. Simply go to the Amazon.com Web site and on the left side bring up the Kindle menu:

You can see the selection I've highlighted, "Free Kindle Reading Apps". Click on it and you'll be shown this: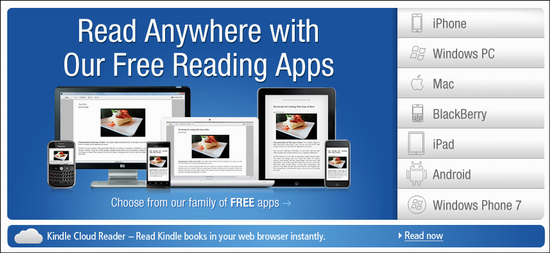 It's quite impressive how many different systems support the Kindle, whether it's your Droid tablet, your iPad, your PC laptop or your Mac system. It's the latter that we want, so click on "Mac":
If you guessed that you should click on "Download now", you're spot on! Click on it.
Since I'm running Chrome on my Mac, it warns me about downloads in the following manner:

I do want to proceed, so I'll click on "Keep". If you're running Safari or a different browser, it might or might not prompt you prior to downloading the application.
Once it's downloaded, the Finder will show you the app in its own window:
Simply drag the "Kindle" application into the shortcut for the Applications folder, then launch the new app!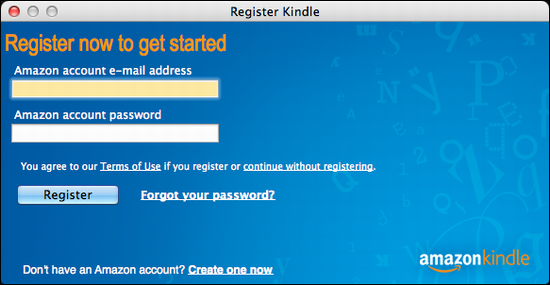 Sign in with the same credentials you use for your Amazon.com account and it'll know what you've purchased and make it available, instantly, as you can see in this rather squished image of my current Kindle ebook library: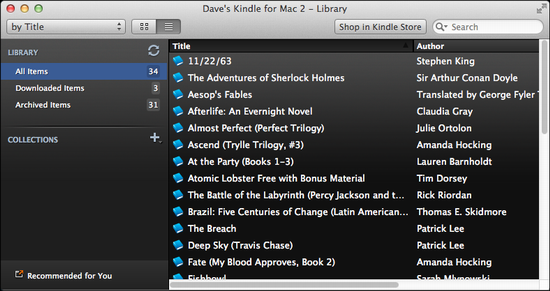 I'm in the middle of
Brazil: Five Centuries of Change
so I'll simply click on that title in the "All Items" listing in the library (above) and it downloads the book in a matter of seconds and before you can say the book title twice, I'm looking at the opening page on screen: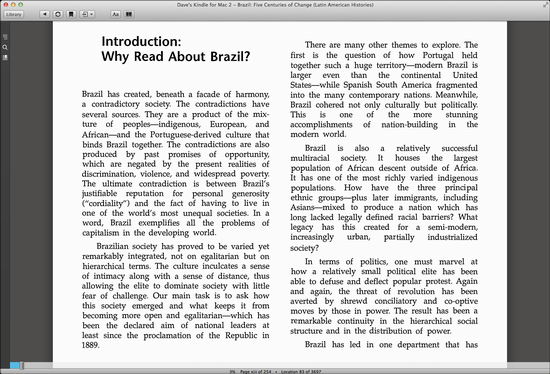 Nice and simple, actually! Oh, and one more handy tip: on the top left is a button that looks like different sizes of the letter 'a'. Click on it and you'll find that there are a variety of different settings you can tweak for viewing the book: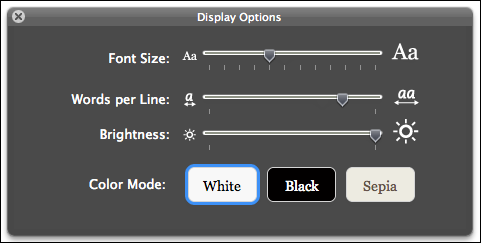 I'm a fan of the sepia color scheme, personally, but your milage may vary.
Now you're all set and can save some money – and a tree – by buying the Kindle versions of your next books even without owning an Amazon Kindle reader.