Every year I have a problem trying to figure out where to hide Christmas presents and this year I've finally decided to just leave them in a box in the trunk of my card. My only concern is the cold weather. Can cold mess up digital cameras, iPods, etc?
Oh yeah, that's a serious problem, one that I have been thinking about myself since I realized that I couldn't leave my own iPod in my car on nights when it gets below 32F, which we've definitely been experiencing in the last week or so here in Colorado.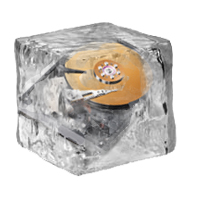 I asked the folks at DriveSavers for their input on this issue, since they make their money recovering data from damaged drives and gadgets, and here's what they reported back to me:
"Winter's cold temperatures can certainly damage hard drives and electronic gadgets. This holiday season, expensive presents with built-in hard drives like new game systems, personal computers and MP3 music players require extra protection from the cold. DriveSavers, experts at data recovery, warns that hard drives can be damaged when the temperature drops below freezing."
Their advice to you is:
Don't keep gifts of electronic devices hidden in car trunks, especially: laptops or desktop computers, digital cameras, MP3 music players, game systems or hard drive-based video recorders.
If your hard drive-based gifts experience extreme temperatures (below 30 degrees), allow them time to warm to room temperature before operating them.
If you receive a new personal computer, be sure to backup all the files on your old computer before starting to transfer them to the new one.
As an added precaution, always use surge protectors or battery backup systems to protect your new electronic devices. This will prevent damage from power spikes or surges, common during the winter.
It definitely sounds like your storage tactic isn't going to work this winter, so I would encourage you to find a different solution. Perhaps you have a friend whose kids aren't so inquisitive? Or a neighbor? 🙂