I love my Dell Venue 8 Pro tablet, running, of course, Windows 8.1, but I heard from a few friends that there's an important update to Win8.1 that I should apply. How the heck do I update Windows on a Tablet computer?
We also have a Dell Venue 8 Pro here in the office and you're right, it's a sweet little Windows 8 tablet with a lot going for it (and one design flaw, a generic MicroUSB connector that makes it all too easy to insert the plug upside down and damage the unit. How do we know? We're on our third unit). It runs a standard version of Windows 8.1 as far as I can tell, though obviously there are additional features that support the screen size and orientation sensors.
More importantly, all Windows tablets are touch-enabled, and Windows 8 is about 100x better with a touch screen than with a mouse or touchpad. Suddenly the entire Windows 8 "Metro" user interface makes sense and is pretty darn intuitive. Is it a solid alternative to an Apple iPad? Definitely, as I've written about before.
Which gets us back to the update question. Probably your system's set up to automatically download and install important updates like the latest Windows 8.1 patch, but let's go through the steps anyway.
To start, your home screen, with the Charms bar shown after a swipe from right to left on the right edge:
You'll want to tap on "Settings", the last entry on the Charms bar.
Now you'll see the shortcuts to the most common system settings. Tap on "Change PC Settings", and you'll be looking at a huge range of options:
It's the last entry that you want: Update and recovery.
Tap on "Update and recovery" and while you can probably take it from here, let's do these final few steps: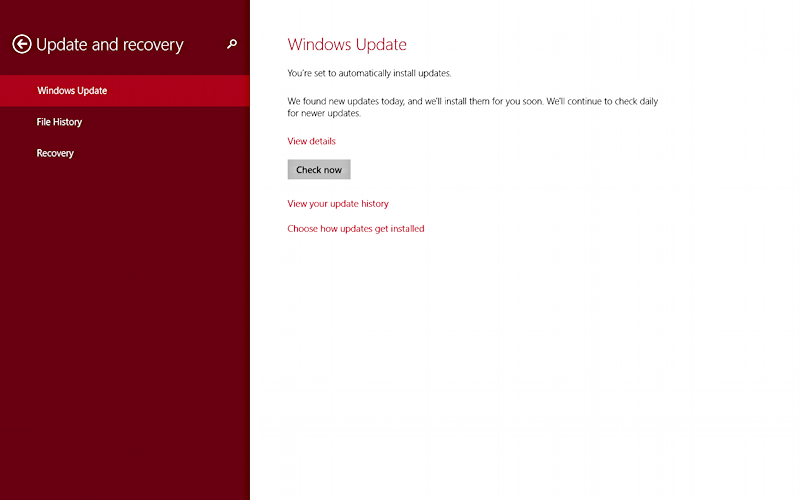 Obviously, "Windows Update" is what we want. Tap on "Check now" to see if there are any updates.
In this instance, there are, so you'll see what's available: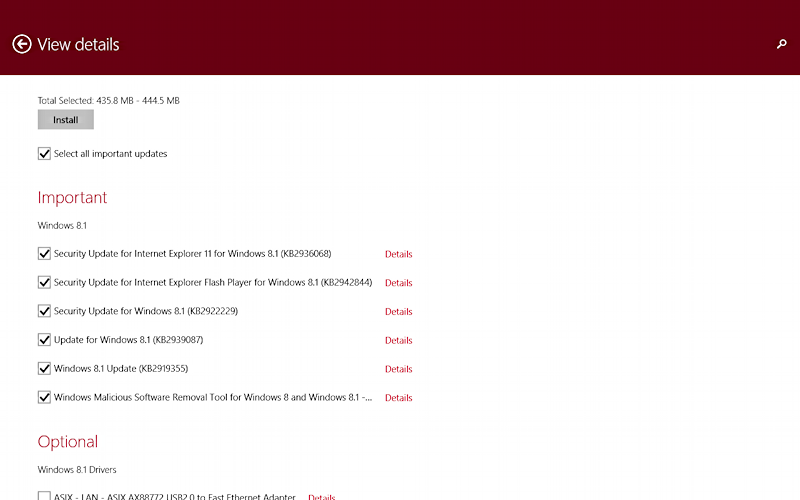 The system update sometimes doesn't automatically select all the important updates, so it's important to tap on the checkbox adjacent to Select all important updates near the top. You'll see the size of the update increase dramatically!
Ready to go? Tap on "Install", and…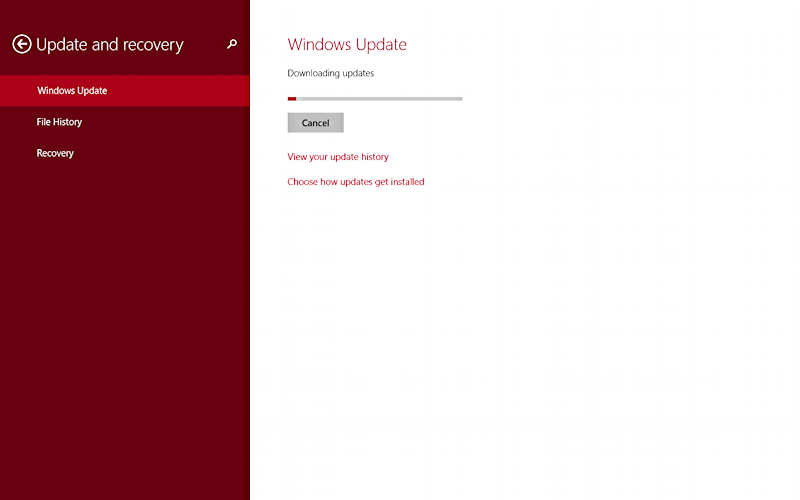 Time passes.
In fact, a lot of time can pass. This update for me took about 20min to download. A good reason to have the unit plugged in during updates.
Eventually, the update finished downloading and it was time to apply the update: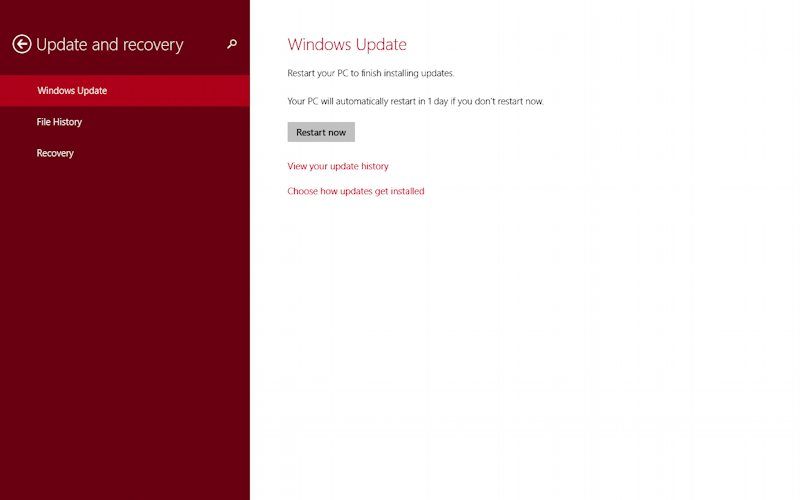 Tap on "Restart now" and once it's done restarting — it might do so more than once — you're updated and good to go. Enjoy!