This might sound weird, but I want to unlock my Apple Watch with my iPhone, not have to tap in my code every morning. Doable?
Thanks for this great question: Because you brought it up, you crystalized my realization that there are some situations where I put on my Apple Watch and forget to manually unlock it, and yet it just… unlocks. How? Why? This is, I'm sure, something every Apple Watch owner experiences too, since we're all stuck having to take the Watch off every night so it'll be fully charged in the morning!
With some research, I can explain exactly what's transpiring, and once you know it, you'll find that the fingerprint scanner (aka TouchID) on your iPhone is your best friend in terms of working with your Apple Watch!
To start, here's what I see when I first put my own Apple Watch "Sport" edition: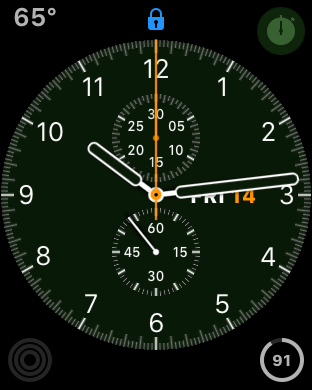 See the blue padlock on the top? That's the indication that it's locked.
The concept is good: if someone grabs your watch they won't be able to use it unless they unlock it with your secret PIN.
A tap, a swipe, and you'll see the PIN entry code screen on your Watch:
But this time, simply ignore it. Instead, grab your paired iPhone and if it's not already on the lock screen, lock it so that you are seeing something similar to this: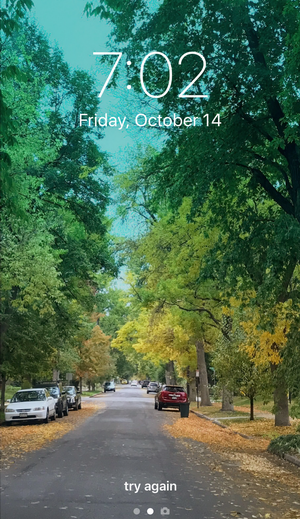 Now here's the trick: Unlock your phone, but watch your Apple Watch screen. As your iPhone unlocks, your watch will also unlock, sometimes showing the PIN code entry screen for a moment or two and other times just jump straight to an unlocked Apple Watch: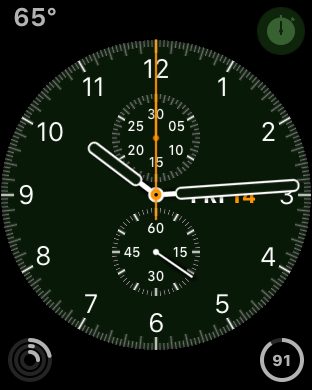 Unlocked!
That's it. That's the secret. Simply lock and unlock your phone and you won't have to unlock your Watch ever again.
Now there's another neat trick you can do with an unlocked Apple Watch: automatically log yourself into your MacOS X computer. It's a bit tricky to set up and only works with very recent Mac computers running MacOS X Sierra, but if you want to learn more about it, check out this tech note from Apple: Unlock your Mac with Apple Watch.