I want to be able to visit some Web sites without leaving a history on my computer so I can research a present for my husband without him finding out. Is it possible to surf the Web anonymously?
There are a lot of reasons people might want to go to specific Web sites online without leaving a trail of information about the sites on their computer, some legit and some because you're vising more questionable corners of the online world. There are two facets to this question, however, because you need to both cover your tracks in the Web browser itself and you need to mask what sites you visit from your Internet Service Provider too (at least in the situation where you're more aggressively trying to cover your tracks). To ensure privacy with your Internet connection itself, I recommend a Virtual Private Network, and you can learn more about it here: VPN IPVanish Lets You Retain Your Online Privacy.
The other half of the equation is what happens on your computer itself, within the Web browser, and for that just about every major Web browser has what's known as "private" or "incognito" or "secret" mode. Let's have a look at how Microsoft Edge offers this on the Windows 10 platform as an example.
To start out, let's visit the Electronic Frontier Foundation, eff.org, from in Microsoft Edge:
To open up an anonymous "InPrivate" Web browser window where Edge won't add the page to the history or save any images, click on the three dots on the very top right – ••• – to get to the menu:
A new window will open up in Microsoft Edge and it'll look mostly the same, but there's enough different – notably the top left tab – to remind you that it's an anonymous surfing window, not the regular Web browser window. There's also a helpful prompt: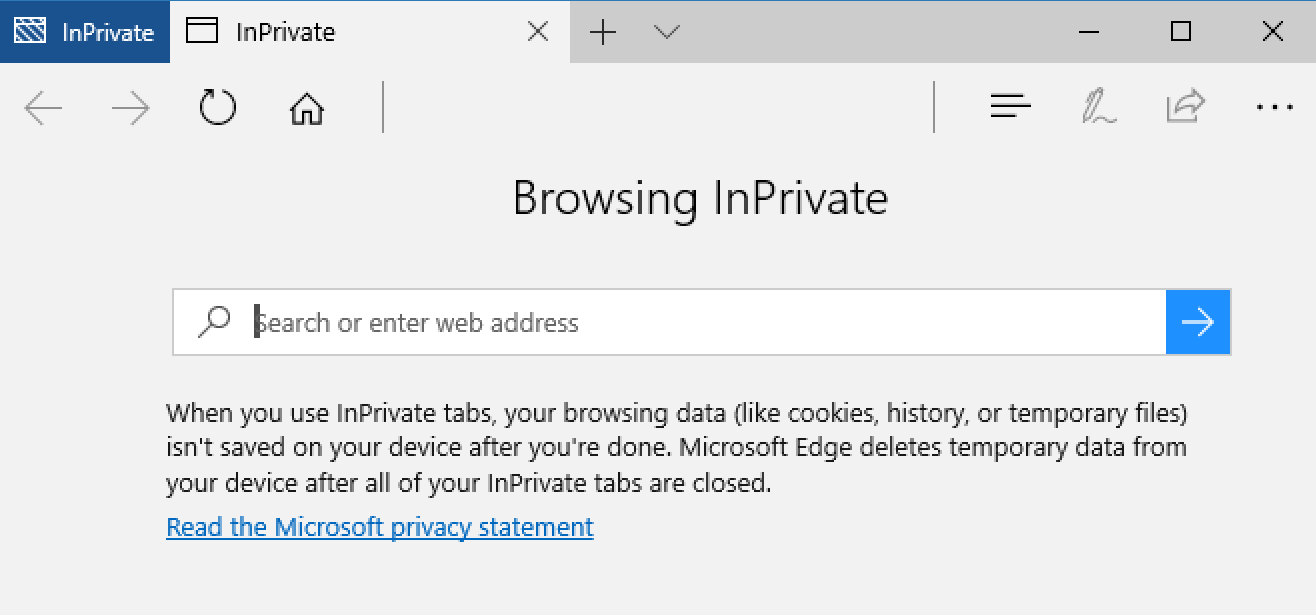 Now while we're using an InPrivate anonymous privacy window in Microsoft Edge on our Windows 10 system, let's pop over to the National Security Agency Web site to see what's new:
Now here's where it gets interesting: Go to the History listing for the Web browser and you'll see that EFF shows up, but NSA doesn't: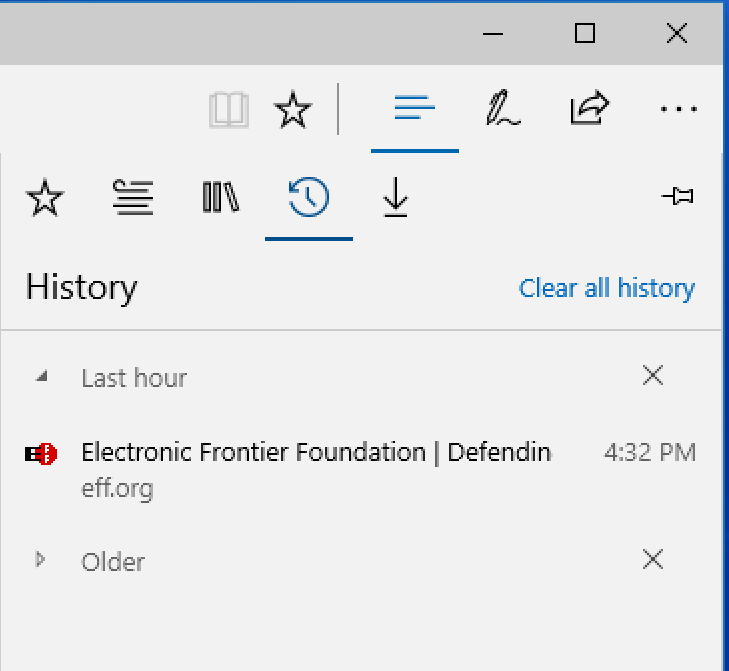 Mission accomplished. Any time you want to explore the Web without leaving a trail in your Web browser cache, cookies or history, simply use InPrivate in Microsoft Edge. If you're a Google Chrome user, note that it's called an "Incognito" Window:
And if you're on a MacOS X Apple system and are a fan of Safari, you can get to this feature too, but in this case it's called a "Private" window:
Different ways to accomplish the same task, whether you're simply trying to avoid your partner learning about a surprise present too soon or whether you really do need to cover your tracks for safety or privacy related issues. Just don't forget about the VPN too if you really need to cover your tracks.