I'm an avid Instagram user and love seeing what everyone else is posting, but sometimes I'll post something and someone I don't know will leave a stupid or spammy comment on my image. Sucks. Is there a way to delete bad comments?
If you're an avid Instagrammer then I expect you're already following me too, but just in case, you can find me on Instagram — and I'm a big fan of the service too — as d1taylor on Instagram and see the wide range of photos I post each week.
Back to topic, however! Yes, you're right that however much you'd like to think of your Instagram photos as being shared with just the people who follow you, the fact is that they're generally visible to the whole world if you don't have a closed account. Which means that sometimes deadbeats, scammers and other folk leave comments that are rude, inappropriate or you just don't like.
Fortunately, you can delete comments on your pictures, though it's not at all obvious how to do so.
To start, here are the notifications from a few recent photos I posted on Instagram. This is all on the iPhone app, but the Android app works quite similarly: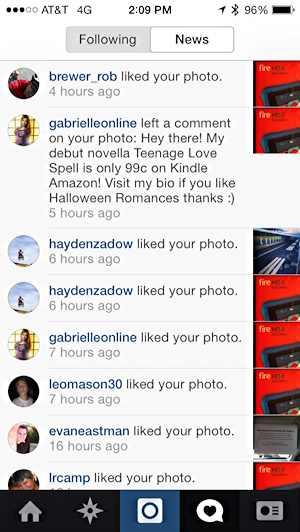 Notice that second entry, from gabrielleonline. I have no idea who that is, but seriously "Teenage Love Spell"? Ugh. Totally unrelated.
To delete it from the photo of the Amazon Kindle Fire HD Kids Edition box I posted, however, involves jumping through some hoops.
To start, go to the photo in question and you'll see the comments: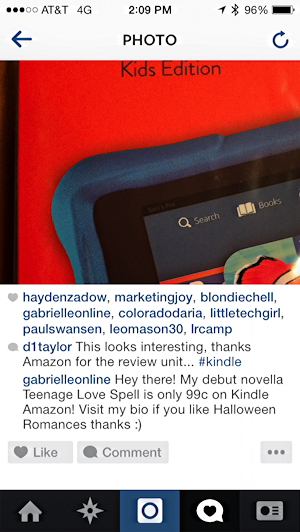 At this point you might think you can delete the offending comment but you cannot.
To do so, tap on "Comment" as if you were going to leave a new comment of your own.
Now you'll see this:
You don't want to add a comment, however, you want to swipe your finger right-to-left on top of the offending comment.
Magically an option appears: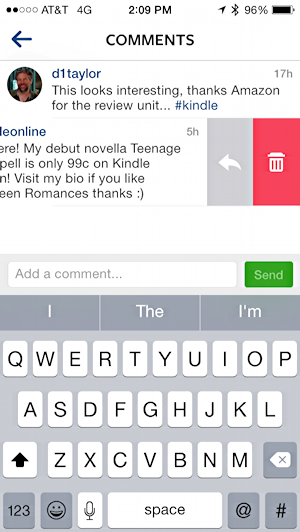 Well that's interesting!
Turns out the arrow option just removes the trash icon, which is a bit weird as you'd think it did something more interesting. Maybe it's a UI element in progress?
In any case, tap on the red button with the tiny white trashcan…
There ya go. You can report them as a spammer or for hate comments if you have something like that, or you can more benignly just tap on "Delete" to delete the comment.
That's it. You're done.