Stupidly, I logged in to my Dropbox account on my now ex-girlfriend's iPad so we could share pictures. Now we're not seeing each other and I realize she can still see every pic and file I upload. How do I turn her iPad off remotely?
I don't know that I'd say it was stupid of you to utilize Dropbox as a way to keep your shared photo library in sync. In fact, that's a good idea. Though next time I suggest that if each of you had a separate Dropbox account, you could simply set up a shared folder and if things go south, well, then you can simply unshare the folder, no problems.
However, there's good news anyway, you won't need to call her up and ask nicely for her to log you out because Dropbox has the capability of you logging out and disabling sync entirely for specific devices. And depending on your type of Dropbox account, you might be able to remote wipe the data archive too, which would likely surprise her if she noticed.
But let's start at the beginning. Log in to the Web interface on Dropbox and look for your settings on the top right: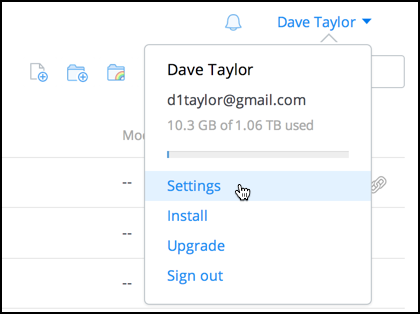 Once you choose Settings you'll see that there are three options: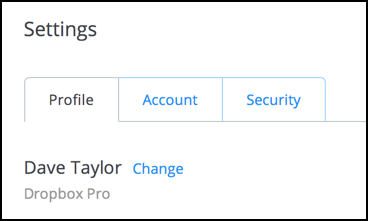 You'll want to choose the "Security" tab to proceed.
The resultant page has a lot on it, starting at the top with a list of browsers that are logged into your Dropbox account:

Keep scrolling down, however, because Devices is a bit lower down on the page.
… and don't be surprised if there are some that you haven't touched in months – or years!
Here's part of my own list: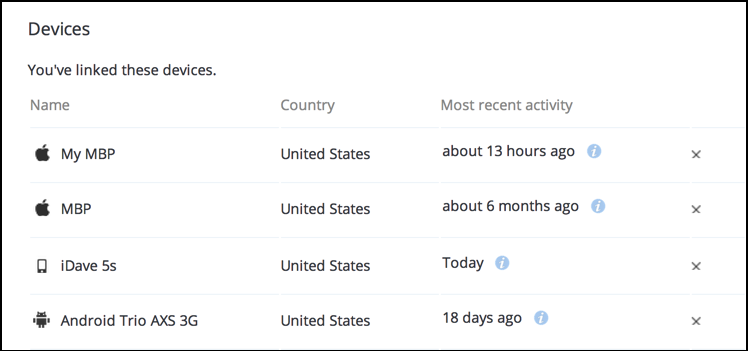 That Android tablet at the bottom? I loaned it to someone and want to stop it automatically sync'ing my Dropbox account, so I'll click on the corresponding "x" on the right side.
A window pops up:
A click on "Unlink" and it's done.
Now if you had a Dropbox Business account and were unlinking a computer (or, theoretically, a device), then you'd see this instead:
A darn helpful additional capability, but either way, this should let you decouple your Dropbox account from your ex's iPad.