I want to set up a repeating alarm for my Mom to help her wake up every morning and take her pills. I figure her Android phone would be capable. Can I set up something on her HTC?
That's a great question and a really interesting one too, both because of how you're looking out for your Mom and because it highlights a feature in Android that Apple iPhone users just wish they had: repeating alarms!
Android OS comes with a bunch of apps that aren't always shown on the home screen, so the first thing you need to do is learn about the "all apps" button. It's the grid of tiny squares: tap on it and you'll have screen after screen of apps, some of which you won't care a whit about and others that might become your new best friends and favorites! Or, in your case, your Mom's favorites.
Find the Clock app and put it onto the home screen by pushing and holding your finger on the app's icon until it lets you drag it onto the screen of your choice. Easy enough once you've done it the first time.
You can see the Clock icon on our verykool Android smartphone's home screen: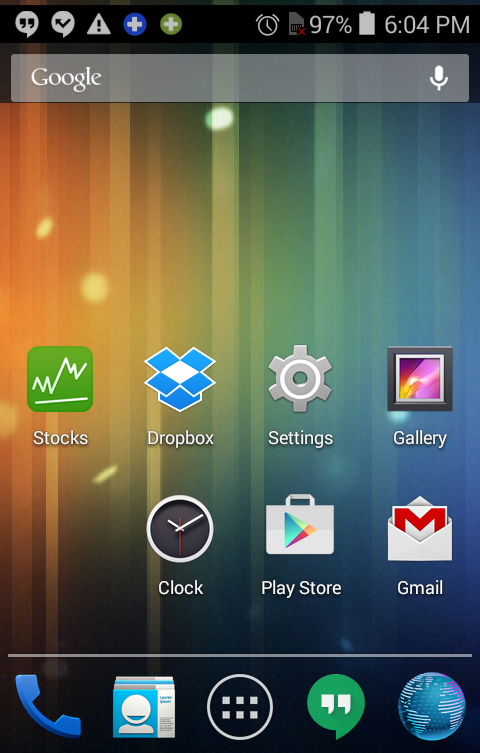 Tap on the "Clock" app to get started setting the alarm, then make sure you've tapped the leftmost of the four clock categories.
As you can see, I've already set up a few, one of which is a repeating alarm!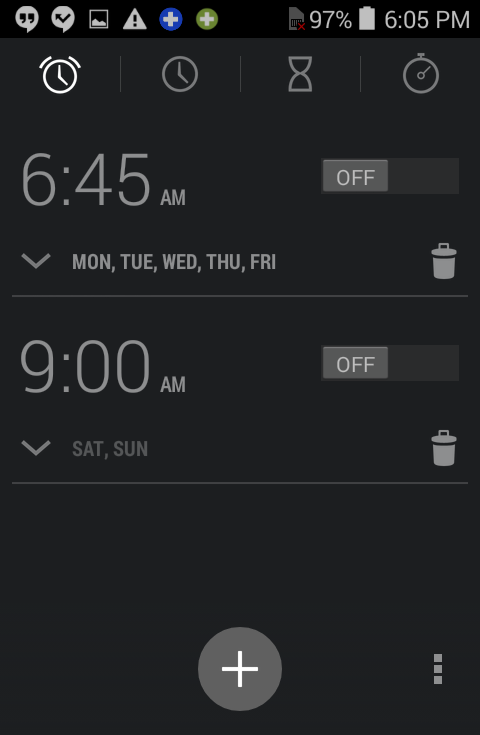 The first alarm, set to 6:45am, is off, so whether it's repeating or not, it's not going to help anyone wake up early in the morning.
To enable it, simply tap the slider from "OFF" to "ON".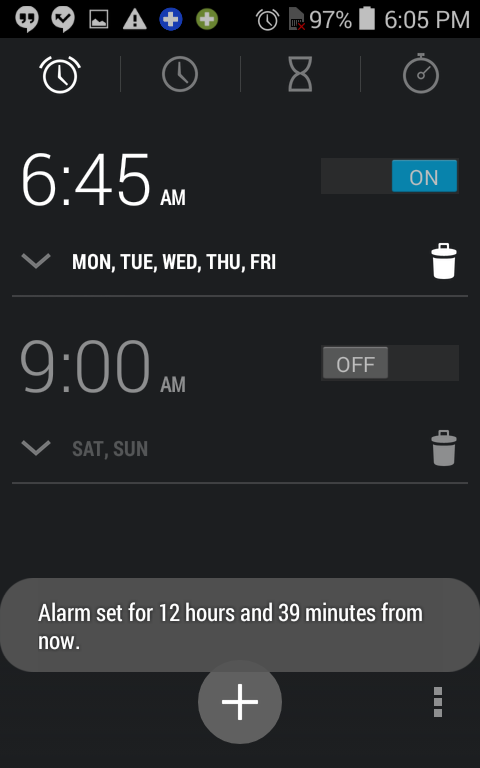 You can see the confirmation that reminds you that the alarm is going to trigger in about 12 1/2 hours.
To set up the repeat, fine tune the time, or make other modifications, tap on the time or repeat information on this screen. If you have no alarms showing at all, tap on the "+" near the bottom of the screen.
Now everything'll be adjustable: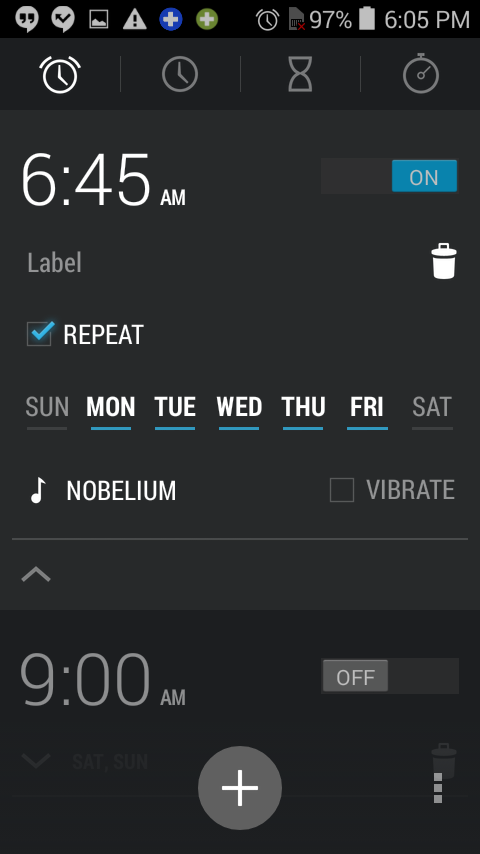 Want to change what days the alarm triggers? Want to change the tone? Simply tap on the relevant area on the screen.
Here, for example, you can see I have it on "repeat" and have selected Mon-Fri. When triggered the alarm tone is Nobelium, but as vibrate isn't selected, the phone won't be vibrating.
Want to change the time? That's even more cool. Tap on the hour or minute indicator and you'll get a slick display:
It's really well designed and definitely easy enough to use that you don't need any additional tutorial.
Oh, and one other neat feature of the Android alarm feature: it shows up as a reminder even on the lock screen: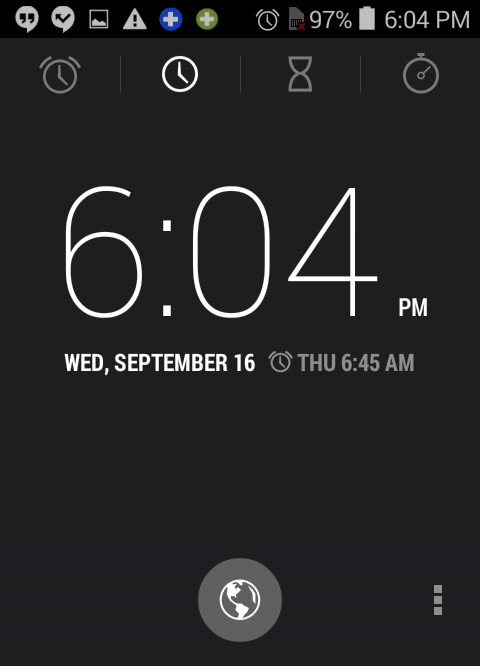 By comparison, the Apple iPhone is quite primitive in its alarms. [Update: No it's not. It's just less obvious!] But so it goes…
Now, to get your Mom to understand what the alarm means, right? Good luck!