I really like Google Mail – gmail – on my iPhone but whenever it goes to open up a map to show me an address or location, it uses Google Maps. Tedious. Can I change the default back to Apple Maps somehow?
Every big tech company is busy with its empire building, and Google is no different. Since you're taking the radical step (just kidding) of using a third party email program instead of Apple Mail, perhaps you shouldn't be surprised that it's pushing a third party map program too. Google also has a remarkable breadth of offerings between Google Docs, Google Maps, Gmail and even Chrome. Still, while it's true that Google Maps probably has better traffic data, Apple Maps definitely has a better user interface and user experience.
Which is to say, yes, you can definitely tweak the settings of your Gmail app on your Apple iPhone to use Apple Maps when you tap on an address rather than default to opening it up in Google Maps. However, don't be surprised if it doesn't work anyway. But I'll get back to that in a minute or two.
First, let's look at the settings and the "official" way to indicate your default map. To do that, launch the Gmail app on your iPhone then tap on the left "hamburger" menu (the three horizontal lines on the top left) and swipe down to the very, very bottom: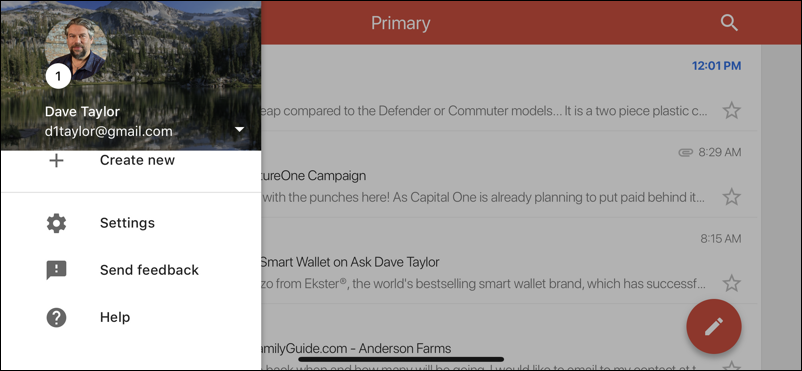 You can see on the left side there's a "Settings" option. That's what you want, so tap on it to proceed.
It'll open up a pretty rudimentary set of options:
Tap on the "Google app settings" and you'll see a variety of settings that will make you think you have gained control over what happens with Gmail and Gmail messages: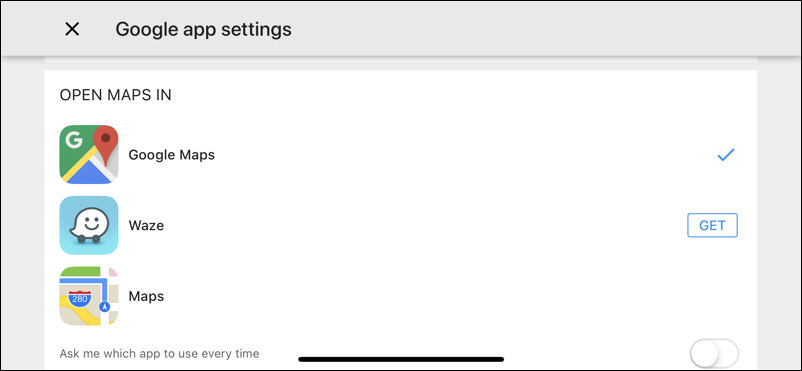 Seems reasonable, right? Tap on "Maps" and the little blue checkmark moves down and you're good to go, with Apple Maps as the new default mapping app for any addresses encountered in your Gmail messages.
Except, no.
Turns out that regardless of this setting, the Gmail app scans email messages and automatically turns any encountered addresses into a link to maps.google.com which, on your iPhone or iPad, automatically is then opened in, you guessed it, the Google Maps app. At this point in time I don't know of a workaround, which is frustrating. Even if you specify "Ask which app to use every time" it sidesteps that because of the link to maps.google.com.
In this instance, Google might just be unable to understand that not everyone who uses a Google tool wants to be stuck in an all-Google world. Maybe tap on that "Feedback" link and let 'em know your preference in this instance?
Pro Tip: I have a ton of tutorial content for iPhone and iPad users. Please take a moment or two to check it out!