Facebook drives me crazy! I've been using it for years, and it's super hard to find old posts on my profile. Sometimes it just hides half of them, which is even more confusing. How do I find an old Facebook post or status update?
It used to be that you could simply go to your Facebook profile page and scroll down and down and down and see every post gradually appear. Not efficient, but still a solution to the problem of finding older posts, photos, etc. Nowadays, however, Facebook's algorithm not only tweaks what's in your newsfeed, it also changes what shows up on your own profile page too.
Weird? Maybe. But it seems like Facebook always wants to show those items that garnered the most engagement (that is, comments, likes and shares) and hide those that have the least. The fact that means that posts have momentum which makes popular posts more popular yet while unpopular posts vanish into limbo is an entirely different story!
What the vast majority of Facebook people don't realize is that the little search box on the top of every page on the site is super powerful. And one of its tricks is to search just your profile for words or phrases, even filtered by where you posted them or when you posted them. Let's have a look!

Yes, it's the search box. It is unquestionably your friend. I'll search for a great photo I posted a few months ago after I had a chance to drive the amazing 2017 Acura NSX  by simply entering "acura":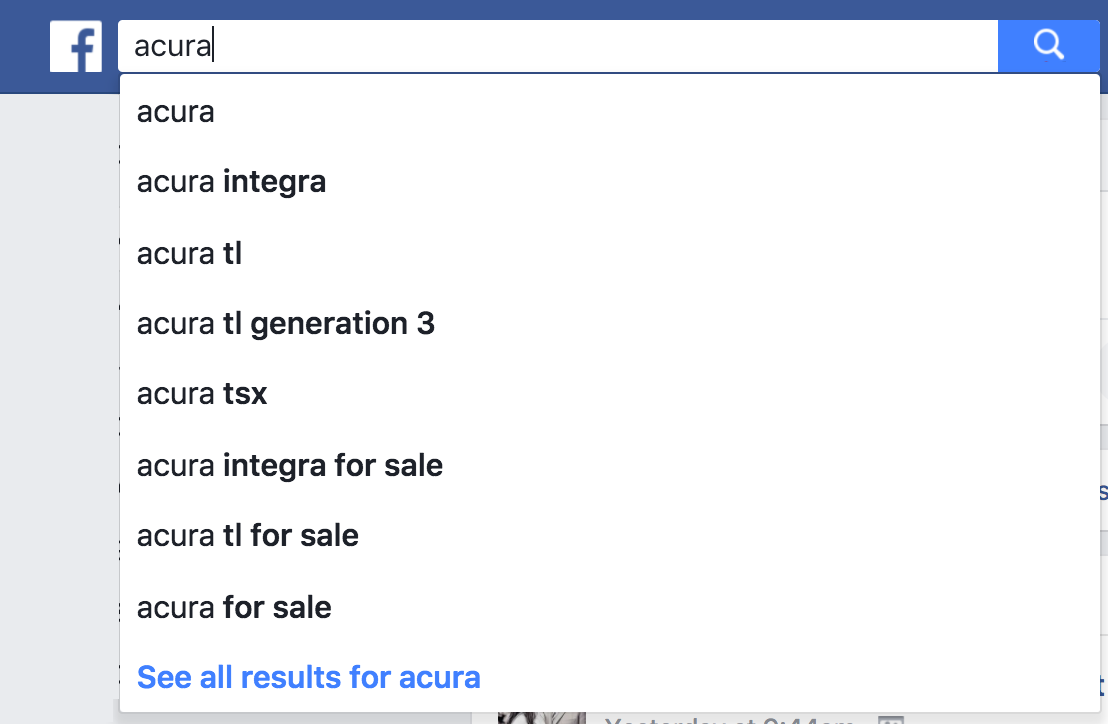 The hints are based on overall Facebook searches and phrases, not your own profile, so don't get too confused. Just keep moving forward with the search…
The results will be culled from all your friends and the public Facebook feed. It's a lot, and it's not what you want.
Look closely along the top and you'll see all these possible categories you can select:
None of them are what you want, however. Instead, look on the left side and you'll see a different type of search filter option: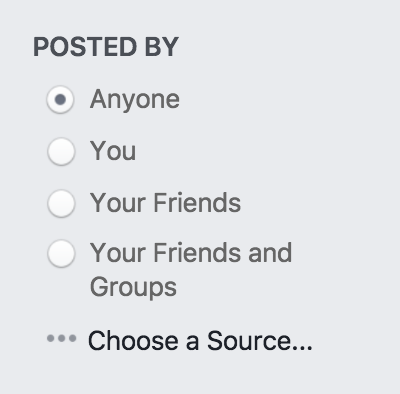 That's what you want! Click on the radio button adjacent to "You" and the search results instantly change to show matches from your profile for the search. Allowing me to find that post from about six months ago: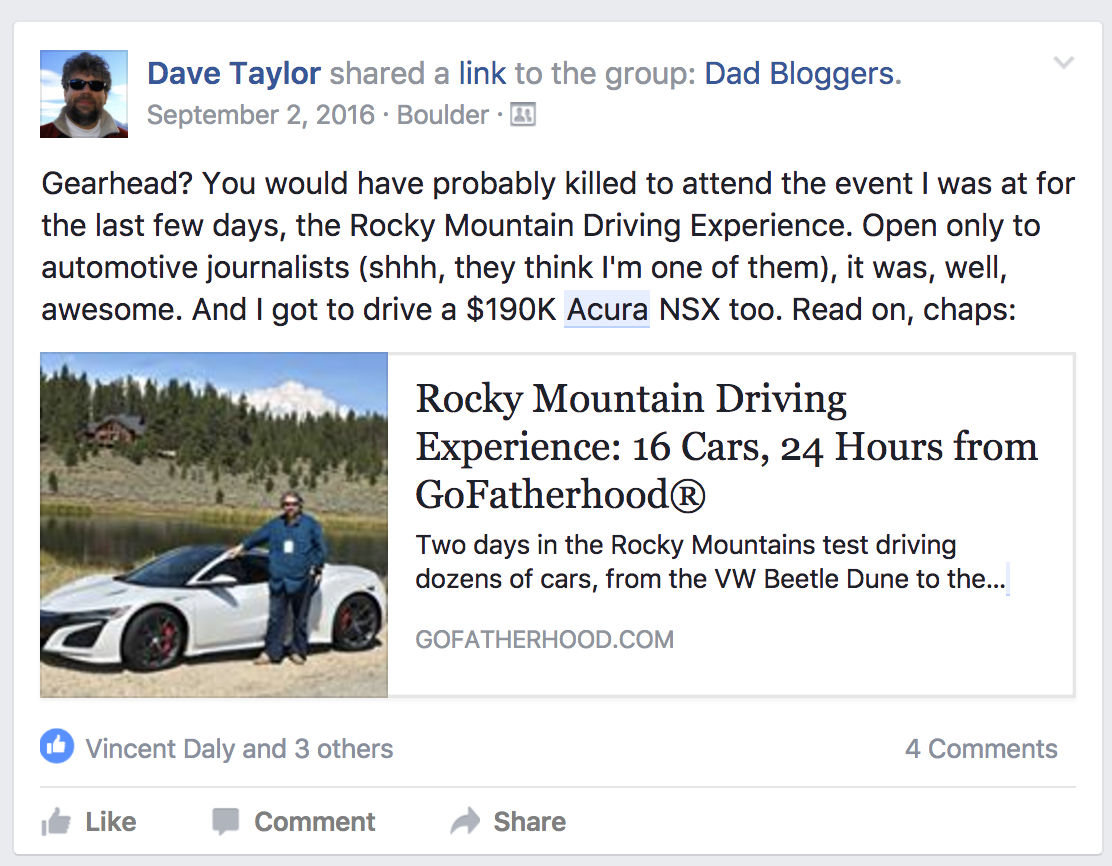 Easy enough to find when you know how to search.
In fact, you can go further back, specify a date range, and more. Here are some additional filters that Facebook offers for searchers: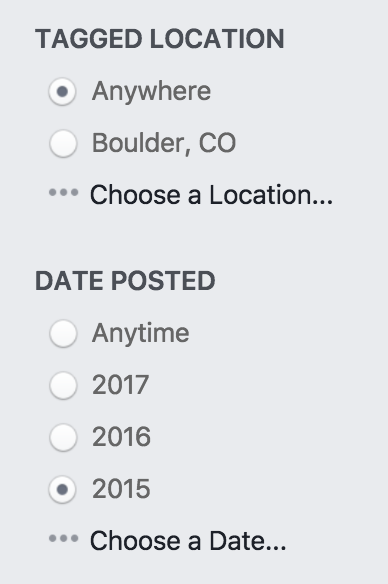 Want to find all the posts you made on that last trip to Senegal? Or have a quick stroll through time by seeing your posts from five years ago? You can do that!
I took advantage of the opportunity to remind myself of the political climate back in 2012. It was tense then too: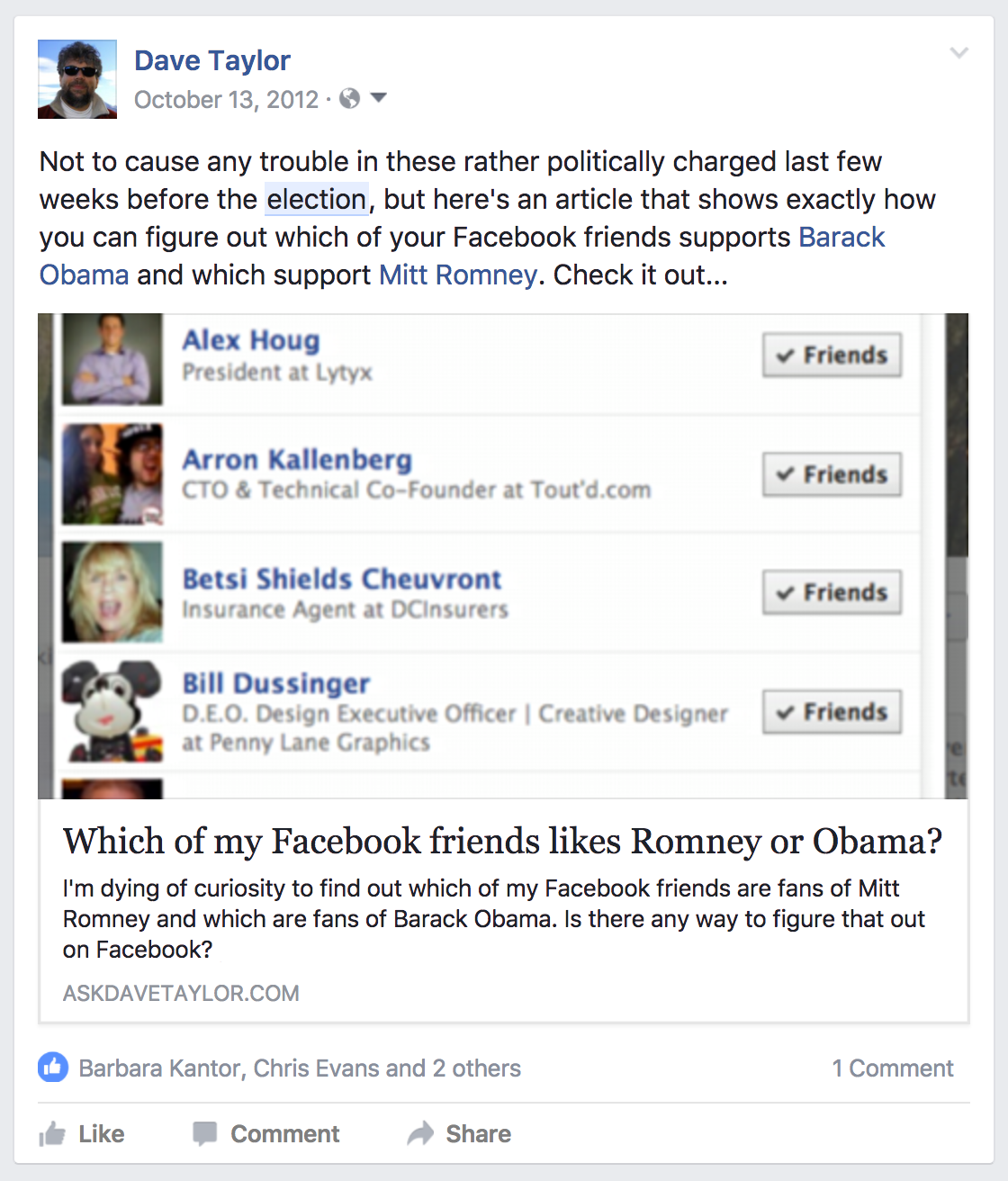 That's it. Use the searchbar. It's definitely your friend.
And while we're here, please Follow Ask Dave Taylor on Facebook and check out some of our other Facebook help articles too!