A friend of mine has really cool icons for his folders on his MacBook Air. I want the same. How can I customize my MacOS X folder pictures?
Few people notice when they're installing applications on their Mac system that developers are about the only people who seem to customize their icons, whether a folder, application or data file. As your friend demonstrates, however, it turns out that you can absolutely customize any icon in MacOS X, whether it's a default image — like a folder — or already customized by someone else. Yes, you can replace app icons with your own alternatives!
Not only that, you don't have to fuss with sizes and dimensions in the latest iteration of the Mac system, which is a huge improvement. Used to be you needed them a specific size and it wouldn't work with any other dimensions, but now it's a breeze.
To demonstrate, let's create a folder to store all the sports car photos I find online and want to enjoy again and again. I'll call the folder "Cool Cars!" because, well, they're cool cars. By default, the Mac folder icon is pretty dull:
Option-Click on the folder and its context menu pops up:
As highlighted, you want to choose "Get Info" to reveal the info and properties window for this particular item. If you're a keyboard shortcut maven, you can accomplish the same result with Command-I once you've selected the folder.
Either way, the Get Info window reveals: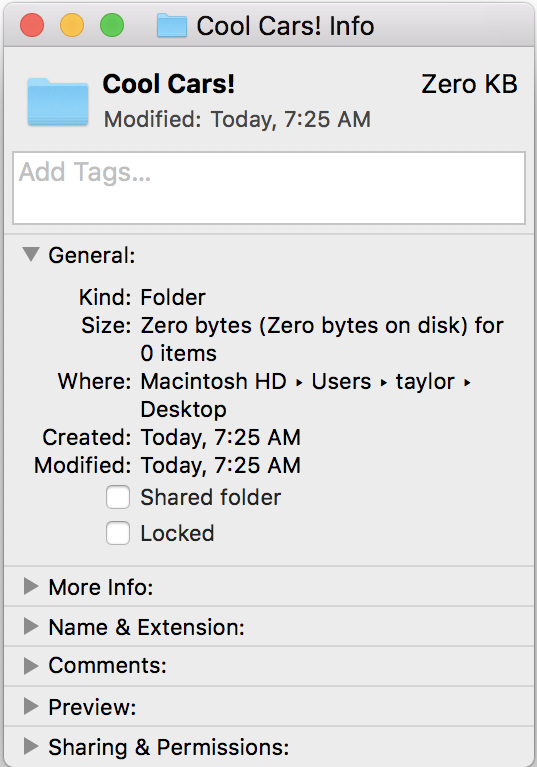 Nothing here matters for what we're doing other than the actual folder icon on the top left.
Leave that window alone now and jump over to your Web browser, to Google Image Search. Here I've already done a search for "cool cars":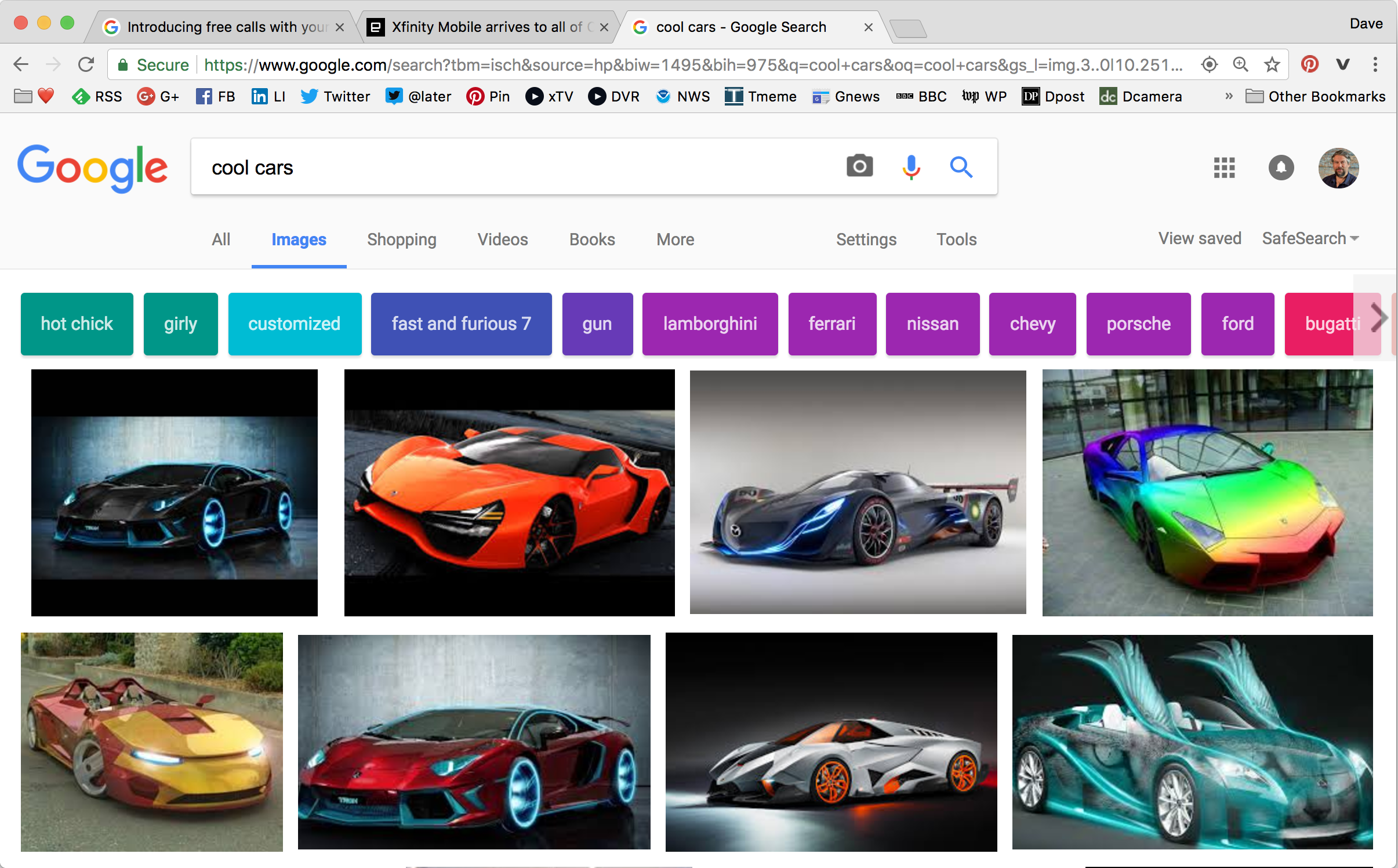 Some very sweet cars, no question (though I wouldn't want to have to drive over speed bumps in some of them!). Click on an image to get more info about the photo…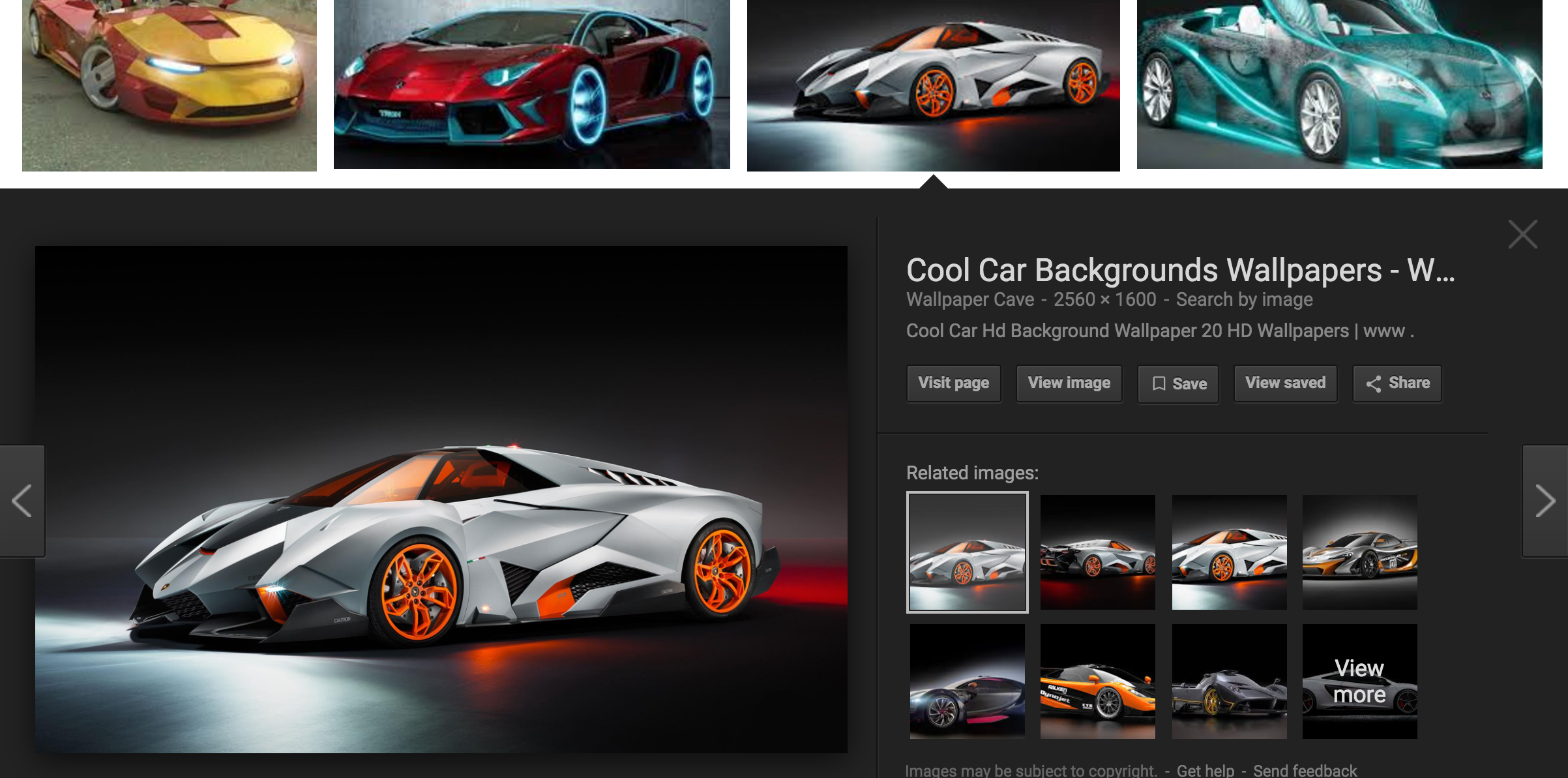 Look closely at the options: it's "View Image" that you seek. Click on that and the image opens up in its own tab, nice and big.
Caveat: some sites block Google Image Search so you can see the image in the results view but not as a separate image. If so, find another version of the image or a different image, there's no easy workaround.
Once you're looking at the photo you want for your folder, Option-Click on it to bring up the image context menu:
This example is from within Google Chrome, different Web browsers have different options on this menu. What you seek is as highlighted above: "Copy Image". Choose that and you're done with the Web browser.
Now go back to the Get Info window, click once to choose the boring old folder icon, and use Command-V to paste the new image over the folder icon. It'll end up looking like this:
I know, it's a bit hard to see. Open up a Finder window and make the icons nice and big and you'll see what you've produced: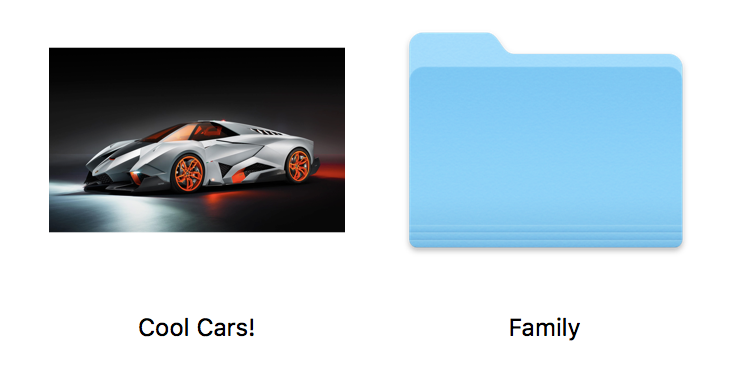 Now, for bonus points, you might consider using some photo editing skills to create a hybrid icon that has the image you like superimposed over a standard folder icon. That's a bit tricky, so I'll leave that as an exercise for you, the reader!
That's all there is. Now you can customize your folders as desired. Oh, and don't forget to try a Google image search for something like "custom mac folder icons" too. 🙂