Is there any way to set things up so that when I post something to Facebook it automatically also gets posted to my Twitter account? I know LinkedIn can do that, but can Facebook push content to Twitter?
Used to be you'd need to use a third party app like IFTTT (which stands for "if this, then that") to be able to tie your Facebook and Twitter accounts together, and there's still no support to have your Tweets automatically pushed out as Facebook updates any more (though there used to be!). Without any fanfare, however, Facebook has added a feature buried in your settings that lets you have Facebook updates pushed out as tweets on Twitter too!
Not only that, but you can dial in exactly what you want to have shared, whether it's just status updates, just photos, events you create, or whatever other variation you desire.
But let's not talk about it. Let's do it!
To start, go to Settings in the Web browser interface (it's off the menu you reach by clicking the downward pointing triangle on the very top right of any Facebook page in the browser).
On your left you'll see a lot of different areas you can fine tune, including:
You guessed it, click on "Followers" to proceed.
Now you'll see a bunch of different options that seem to have very little to do with Twitter (I mean, really, would you think of looking in "followers" to find the Facebook > Twitter settings?):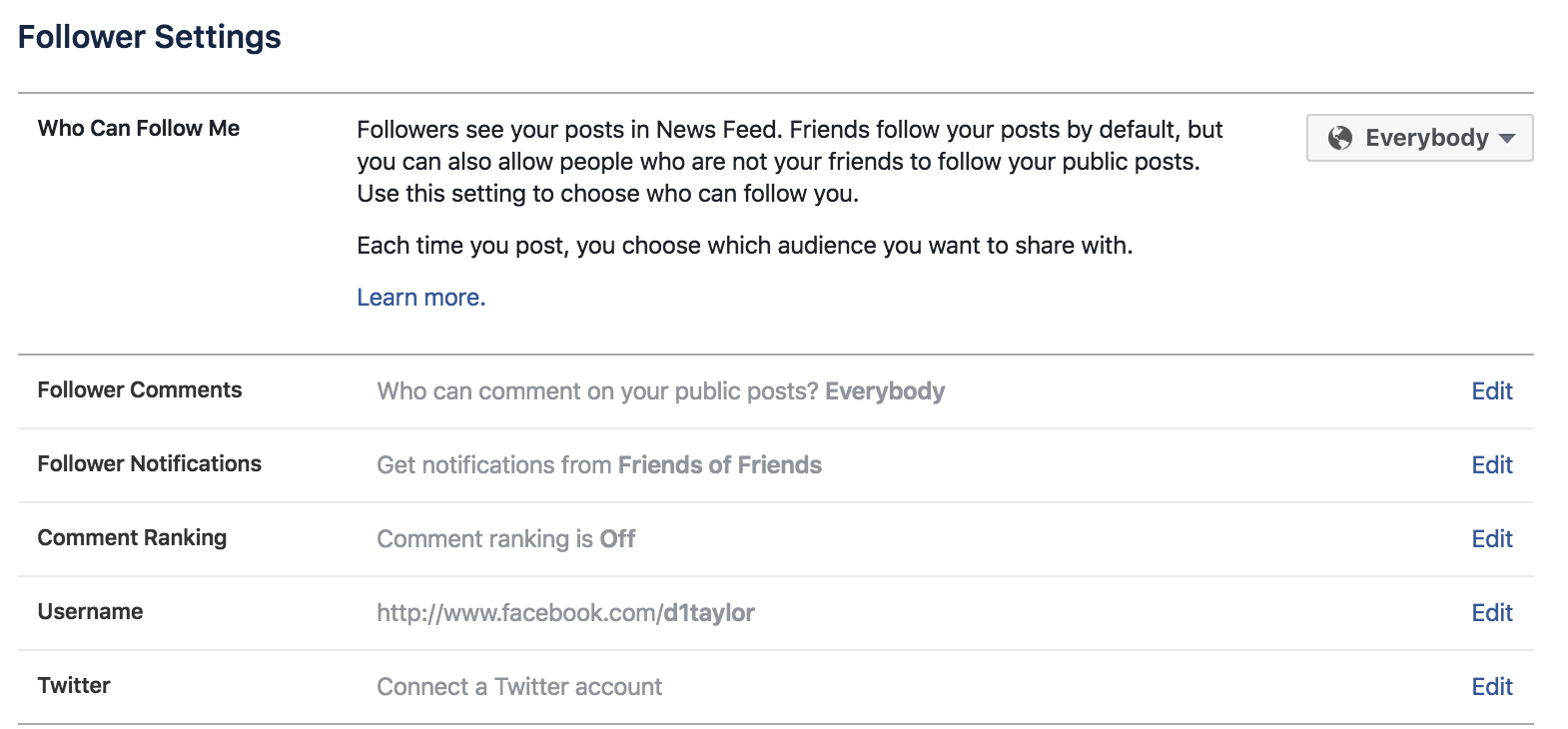 See the last one? Let's zoom in just a bit: it's Twitter and a click on "Edit" explains what's going on:
"Ah," I can hear you say, "so it can do that. Cool."
Click on "Link profile to Twitter" to proceed…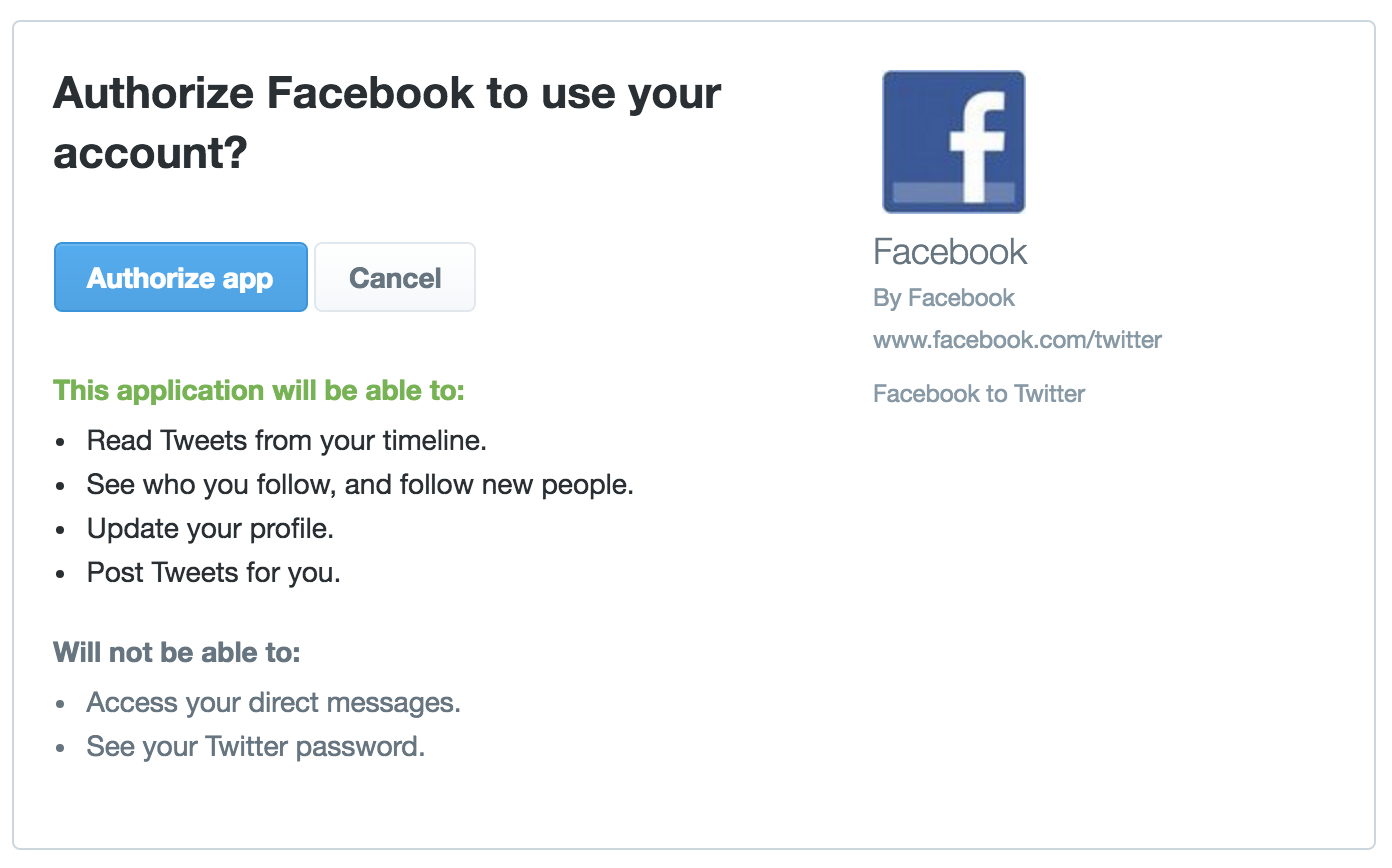 Go for it. Notice too that Facebook doesn't have access to your messages or your account password. Good!
Click on "Authorize app" and after a moment or two:
Where this gets particularly interesting is when you look at the specifics of what you can share automatically from Facebook to Twitter, a panel just below the status update:
Notice first off the "Unlink from Twitter" link. That's if you change your mind and it's good to know!
You can see that the Facebook > Twitter feed breaks down into six categories of posts: Status Updates, Photos, Links, Video, Notes and Events. I decided to uncheck Notes and Events, but you might want everything or, perhaps, just Status Updates.
Make the changes so it matches your needs, then click "Save Changes" and you're done!
Yeehaw!
Now let's test it out. Here's a status update I posted on Facebook after linking the two accounts:
Not ten seconds later the following was also automatically pushed out onto my Twitter feed, for all my Twitter followers to read:
Notice that nothing identifies it as being from Facebook and while Facebook understood to add the smiley emoji, Twitter instead recognized the hashtag as one that includes a special graphic, but failed on the emoji. Oh well.
Still, pretty darn cool and surprisingly easy to set up once you know where to look.
Now, want to follow me on Twitter? I'm @DaveTaylor. And you can find AskDaveTaylor on Facebook too!