Being in charge of a business requires being attentive to details. Plenty of tasks need to be done every day, flawlessly., and a simple error could ruin hours of precious work and effort. The best way to avoid wasting time is by working smart, which is ultimately about knowing how to prioritize your strategies and tactics. Including online visibility through search engine optimization (SEO). Let's check it out…
One of the primary goals of any business is to gain visibility. You can't add customers and sell product unless people know about your brand, your services, and your products. In the old days, that might have meant a radio advertisement, a print ad in the local newspaper, or a billboard on the side of the highway. We've moved into a digital age, however, so this has changed quite a bit and one of the focal points of any business is how well they manage their social media and website.
Company after company has demonstrated that a smart and effective use of these digital and online channels could drastically boost business success. And if you're going to be producing digital content, then one key factor to keep in mind is that most people arrive to your content via a search engine, whether it's Google, an App Store, or a social media channel search. No surprise, then, that it's critical to have a good SEO strategy. Why? Here are some reasons…
SEO Increases Traffic
SEO increases the chances of your website appearing on the search engine. Needless to say, landing higher on the searcher will make your website more likely to be visited, in comparison with your competitors. As a result, you can expect an increase in traffic.
A good SEO strategy also saves you money that, otherwise, you'd spend on marketing campaigns or publicity. Remember, just using the right words is enough to attract a wide cross-section of clients.
The Importance of a User-Friendly Website
If something's hard to handle, people will most likely give up on it soon. In other words, people are flat-out lazy. They will avoid reading long, boring, hard-to-read text even if the information is useful. So, you have to make your site as comfortable as possible. This is not just to satisfy your clients, but also because it boosts the chances of your website ranking high on search engine results pages.
After all, Google's ranking considers certain factors, such as the time it takes for the site to load, whether the site is mobile-friendly or not, and how easy it's to navigate through it.
Adapt your site to your client's needs, even if you have to start from scratch. Bear in mind that having a non-friendly website it's not better than having none at all.
Set Up an Unbeatable Online Presence
We have already discussed how a good SEO strategy positions your site higher in comparison to those who chose the easy (but ineffective) way. Don't forget that it also establishes a long-term and solid position on the search engine. That is to say, it's not just a matter of appearing first, but also of appearing first for extended periods of time.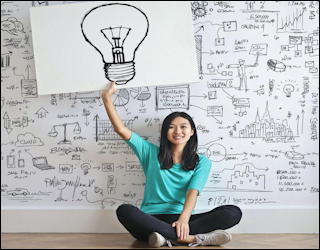 Being present keeps your business on the radar. It's recommended to have a reputable SEO company managing these details so your business maintains a stable appearance for months and even years. Remember, there's so much competition on the internet. Position yourself on the front line, and your company's success will skyrocket.
Good Digital Content and Social Media Increases Credibility
If you manage a business, then you need to earn the trust of your clients. After all, people will consider purchasing your products or contacting your service because they believe they can trust in your words, abilities, and professionalism.
SEO provides the confidence and credibility that is so pivotal for success. Naturally, a website that appears high on the ranking gives the impression that it's reliable. Unsurprisingly, it's not a facade, but a fact. If your business takes the time and effort to work on the small details (understanding SEO, using the right words, building a user-friendly website), then that means that the company is serious about its goals and that its service will most likely create satisfactory results.
A Strong Online Presence Supercharges Your Selling
Picture the following. You face a potential client on the streets. You tell that potential client that your product will drastically improve his life, and try to convince him to purchase it. Depending on how good you are at selling, the potential client will either decline or accept the offer.
On the contrary, a good SEO will avoid all these problems, to begin with. Naturally, the client will find your service or product because he has looked for it. To be more specific, he will be already willing to pay for such a service.
SEO uses specific words that the client is already thinking about. For instance, if your client is looking for 'comfortable clothes', then a good SEO will lead that user to a website that sells those comfortable clothes. So, that means that you're saving time that would otherwise have been spent convincing the client that he or she needs comfortable clothes.
In the end, the chances of your client purchasing your product drastically escalate, because the characteristics that they are expecting to find, are already in front of their faces.
Increases Brand Awareness
If your brand name appears first, then it means that it will appear regularly too. Of course, this leads to brand awareness. If people are constantly reading and seeing your name, then they'll become familiar with it.
This is helpful because, even though clients could not click on your site the first time, your company's name will stick with them. Sooner or later, these potential clients will come back and click on your website's URL. Not to mention, the fact that they already have your business's name in mind, will make it more probable that they'll choose you in comparison to the competition.
Everyone's Online, Just about All of the Time
Radio and TV are great forms of communication. They have led to successful sales and marketing campaigns. Nowadays, these forms of media are still in use. However, they have been dethroned a long time ago. In this modern era, people prefer buying on the internet.
Unsurprisingly, people prefer looking for what they want, instead of having someone else telling them what they need. As a result, Google searches and online markets have gained a lot of popularity.
Businesses that operate without online platforms are operating at a disadvantage. Take this as an opportunity. Adapt your business to the necessities of your potential clients.The internet has facilitated every aspect of our lives, from the way we communicate with the world, to our approach to marketing. Knowing the basics of SEO is now a must for any business that wishes to succeed, no matter how big or small it is.
Never underestimate the power of words. Consider perfecting your SEO strategy and watch your business thrive.