Just bought a new car and one of the audio settings is "Bose CenterPoint". What is it, and do I want to enable it?
If you still think of "stereo" as two speakers and a left and right channel of audio content, you've a few years behind the times with audio technology. Stereo involves more speakers and more channels now, and Bose has always been on the forefront of surround sound and direct versus reflective sound systems. Centerpoint and related audio technologies from Bose mark its move into car vehicles.
And it's pretty cool stuff. In fact, your car might have as much as a dozen different speakers tucked in weird little places, all tied together and tuned to give you the optimal audio experience within your vehicle, but not just for the driver, for everyone in the vehicle. Bose describes it thusly: "Bose Centerpoint uses a proprietary Bose algorithm to analyze the stereo signal and convert it into multiple channels, enabling greater detail when reproducing music from nearly any source, including AM/FM or satellite radio, CDs and digital music files."
In my 2017 Mazda, the options look like this: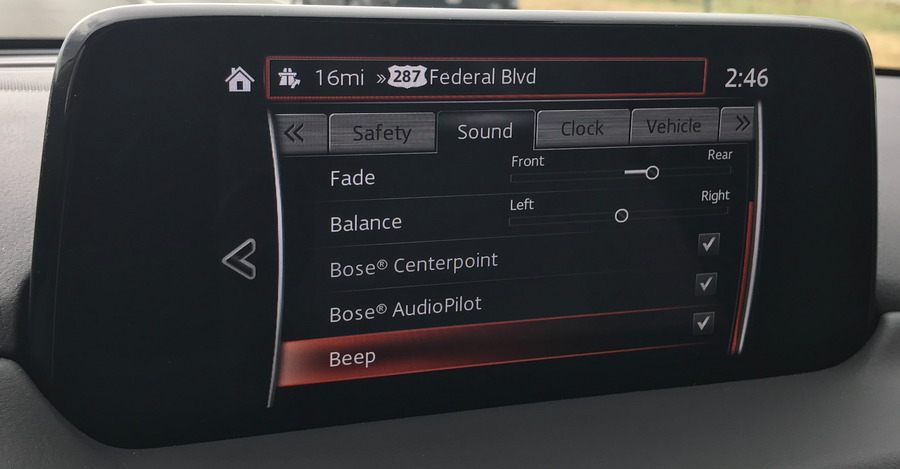 What's Bose AudioPilot, you ask? Here's how Bose describes that technology: "Bose AudioPilot technology preserves the audio experience, using a microphone in the cabin that monitors and adjusts music levels to compensate for vehicle speed and unwanted noise from the road. AudioPilot operates automatically — there's no need for manual adjustments."
There's a third technology that you can't turn on or off, it's just part of the audio system called Bose SurroundStage. That one's described as "Bose SurroundStage signal processing circuitry ensures a balanced, 360-degree sound field for each seating position, and compensates for off-center vehicle seating, so everyone in the vehicle experiences full immersion."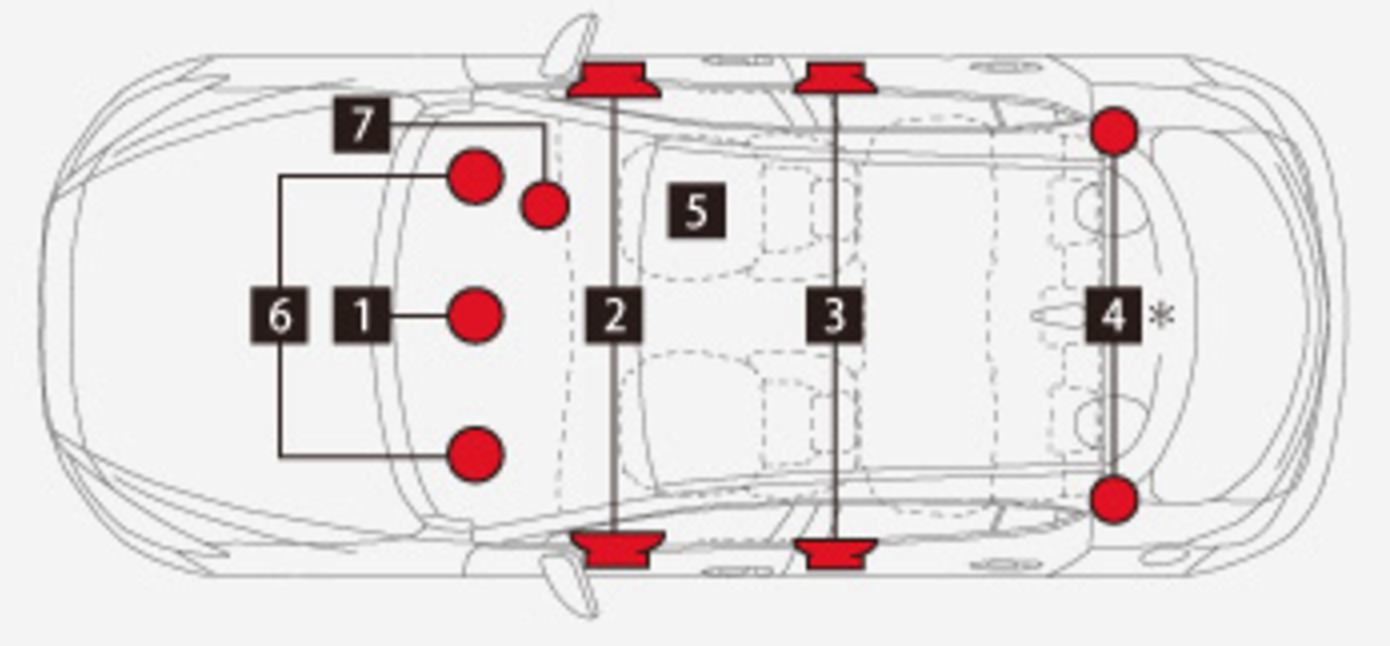 In practice I find that I still adjust the volume with Bose AudioPilot but that overall the audio experience in my little CX-5 is pretty impressive, whether you're in the driver's seat or sitting in the back passenger seat. Add a bit of bass, tune in your favorite radio station or play your favorite streaming audio content, and it's pretty darn nice…
Hope that helps you out. My recommendation: Turn them all on!