Every time I double-click on a Web URL in a document, it opens in Microsoft Edge. But I'd prefer that they open in Chrome. Same with PDFs; can't I just have them open up in Adobe Acrobat on my Windows PC?
Microsoft has said for years that it really wants us users to be in complete control of our PC experience. It recently even announced that there's going to be an update coming later this year that offers even easier customization of default applications. But it's always been pretty easy to change things, and most modern Web browsers are eager to have you update your PC to use their browser as the default. But there's a specific area in Settings just for this task…
What isn't immediately obvious is that you can really fine-tune your settings too, so that you can have, for example, URLs that include ".htm" or ".html" opening up in one program, while those that don't include the actual filename open in a different program! Not so useful, but since the default for most browsers is for them to also take over the .PDF filetype, having that better granularity is actually quite helpful. Let's have a look.
IDENTIFY YOUR DEFAULT BROWSER WITH WORDPAD
While you can just go into Settings to see what's configured, it's more interesting to just create a test scenario instead. I can do that easily with the ever-handy WordPad program. Here's a demo doc with a URL: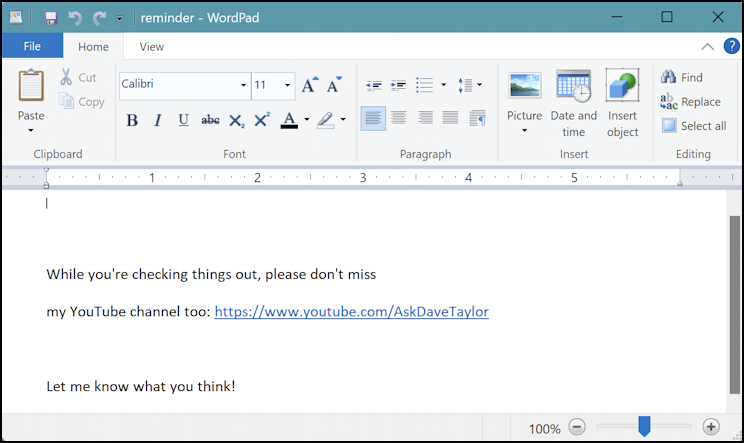 Pretty basic, and the program automatically makes URLs clickable. Very helpful. Click on the URL and WordPad asks if the user wants to actually open the link or not…
Unfortunately, there's no "Open With…" option here so instead a click on "Yes" opens the link in your default Web browser, which, of course, reveals what browser is the default: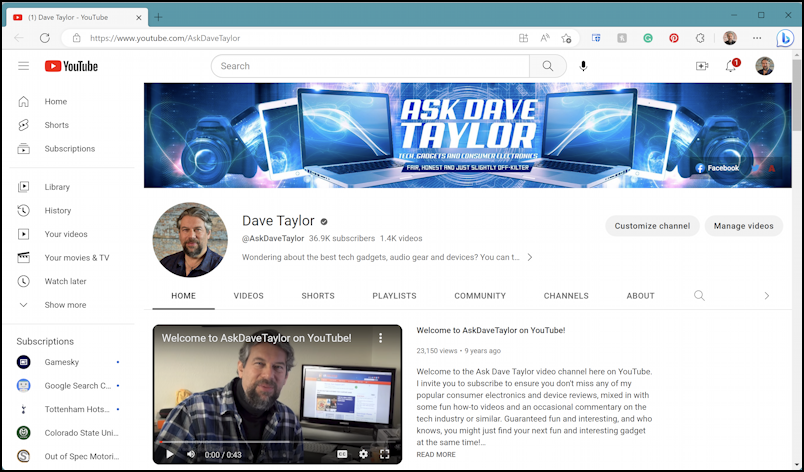 It is indeed Microsoft Edge (indicated by the "b" Bing icon on the top right, among other things). Let's change that!
DEFAULT APP SETTINGS ON YOUR PC
The easiest way to get to the right spot in System Settings is to simply go to the Search box on the Taskbar and search for 'default app':
That's what ya want: Click on "Default apps" on the right…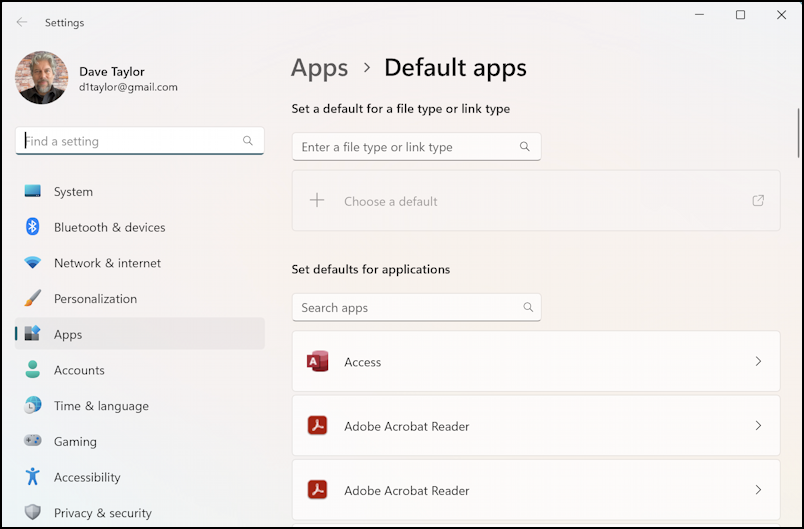 Notice how it's organized: You can set things up by file type or link type (the first portion) or by application. By default, applications claim ownership of filetypes and link types, which is what you see above. In fact, there are no per-type associations defined. This means you need to know your apps.
I'll scroll down just a bit to find my alternative browsers, Firefox and Chrome:
Now I can click on "Google Chrome" to dig into specific filetypes or link types:
The fast and easy solution here is to choose "Make Google Chrome your default browser" but you can also choose specific filetypes and link types, like ".html" by clicking on the appropriate spot.
SET DEFAULT PDF READER TO ADOBE ACROBAT
Change your default Web browser to Google Chrome, however, and it'll also take over PDF files, even those on your Desktop. To update that, go back to the full list of apps and click on "Adobe Acrobat Reader" from the list. You'll learn that the program can handle more than just .PDF files:
If you read carefully, this explains all the different file types, so ".FDF" is a PDF forms document and ".PDX" is a PDF "catalog index" (whatever that is). Both of those are correctly associated with Adobe Acrobat Reader, but ".PDF"? That's currently owned by Microsoft Edge. To change it, I'll click on that category of filetype, just to get a warning pop-up:
Uhhhh okay. I do want to switch, so I'll click on "Switch anyway", just to get to a window that looks the same as what you get in the File Explorer if you choose "Open With":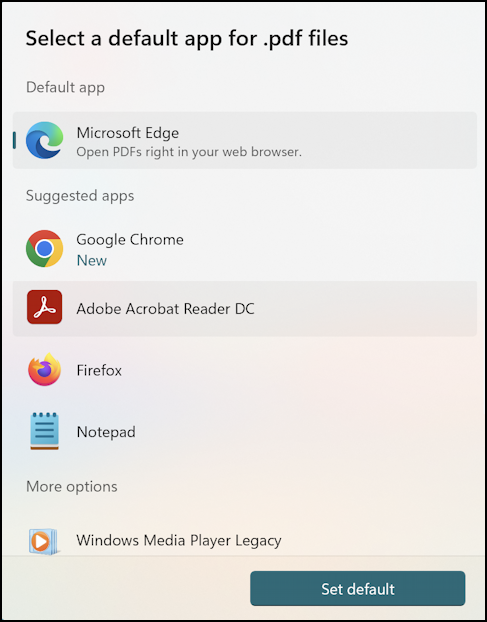 Just about done. Simply choose the app you desire – "Adobe Acrobat Reader DC" in this instance – and click "Set default". Done.
TESTING WEB LINKS
Before I wrap up, it's back to WordPad to click on that YouTube link again. This time, however, instead of opening up the page in Microsoft Edge, it's changed to Google Chrome: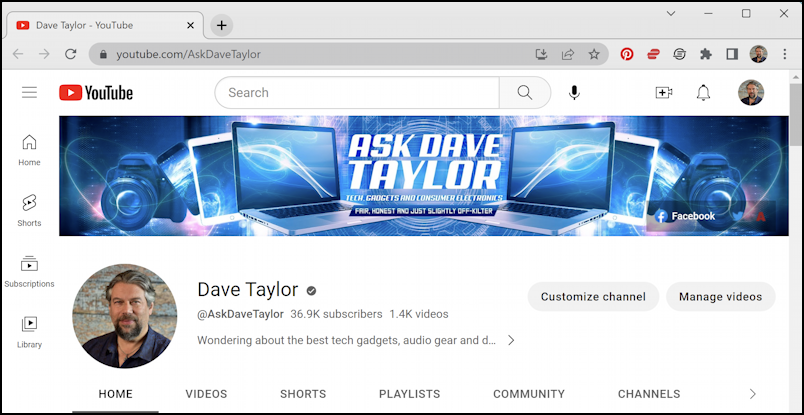 PDFs will also open in the new default app, so it's mission accomplished for the task!
Power Tip: I've been writing about Windows for many, many years and have an extensive Windows 11 help library here. Please check it out while you're visiting. Thanks!