I've been looking for the best news app for my new Apple Watch Sport Edition and think BBC News is the winner. But how do I customize it?
It's tricky to figure out how to have important and useful information show up on a device with a screen the size of a postage stamp but a number of news outlets have been trying different solutions, ranging from USA Today to the New York Times. BBC News already has a very good iPhone app so it's no surprise that its Watch app proves to be well designed too.
Indeed, there's a section right on the screen that lists "My News" and, unless you've customized it, is probably blank or just saying "set me up". So let's do just that!
To start, here's the BBC news icon on the Watch itself: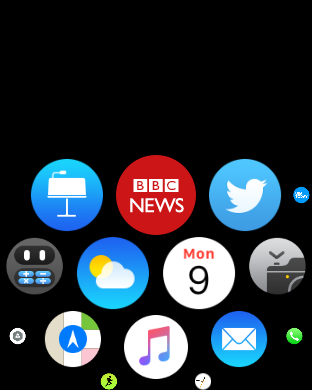 Tap on it and you'll see the latest news stories, in very, very succinct format:
Swipe down just a bit further and you'll get to "My News" with its helpful setup hint:
Okay, let's do what it says.
On the paired iPhone, launch the BBC News app…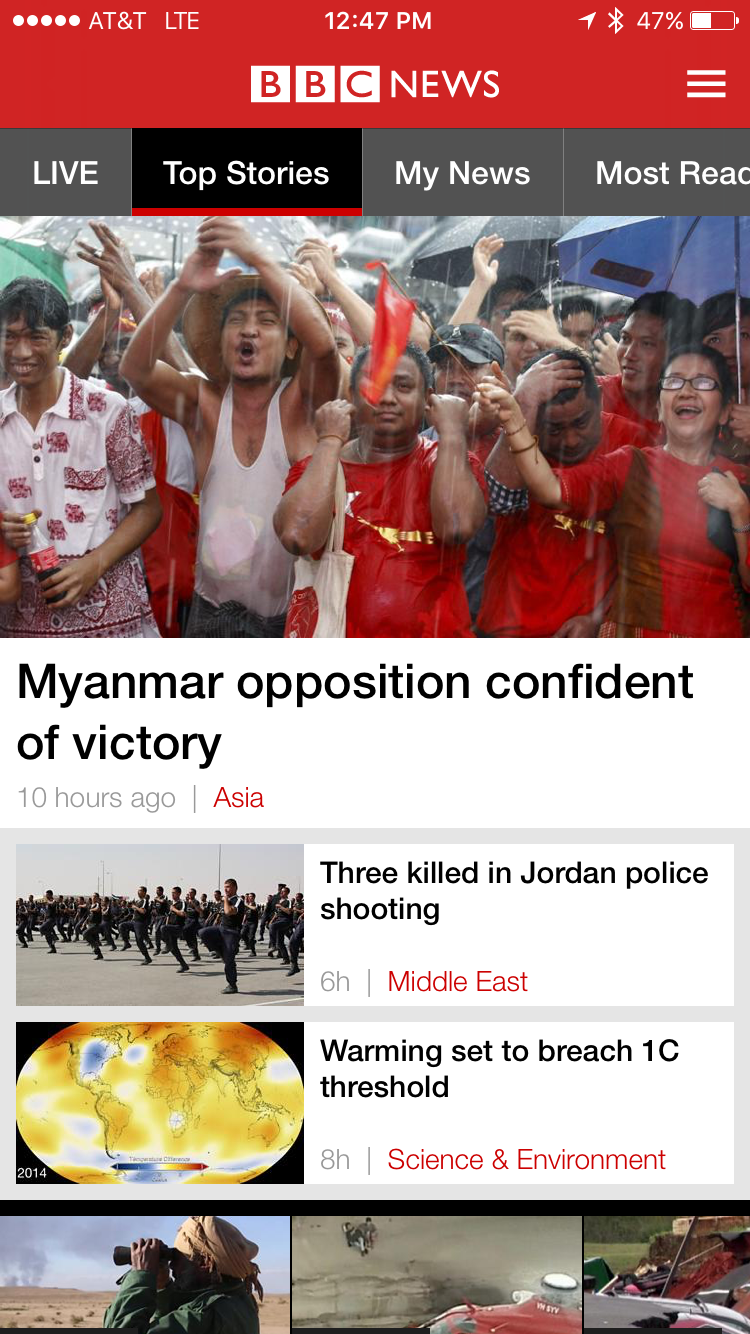 Along the top is a menu. One of the items is "My News".
Tap on it.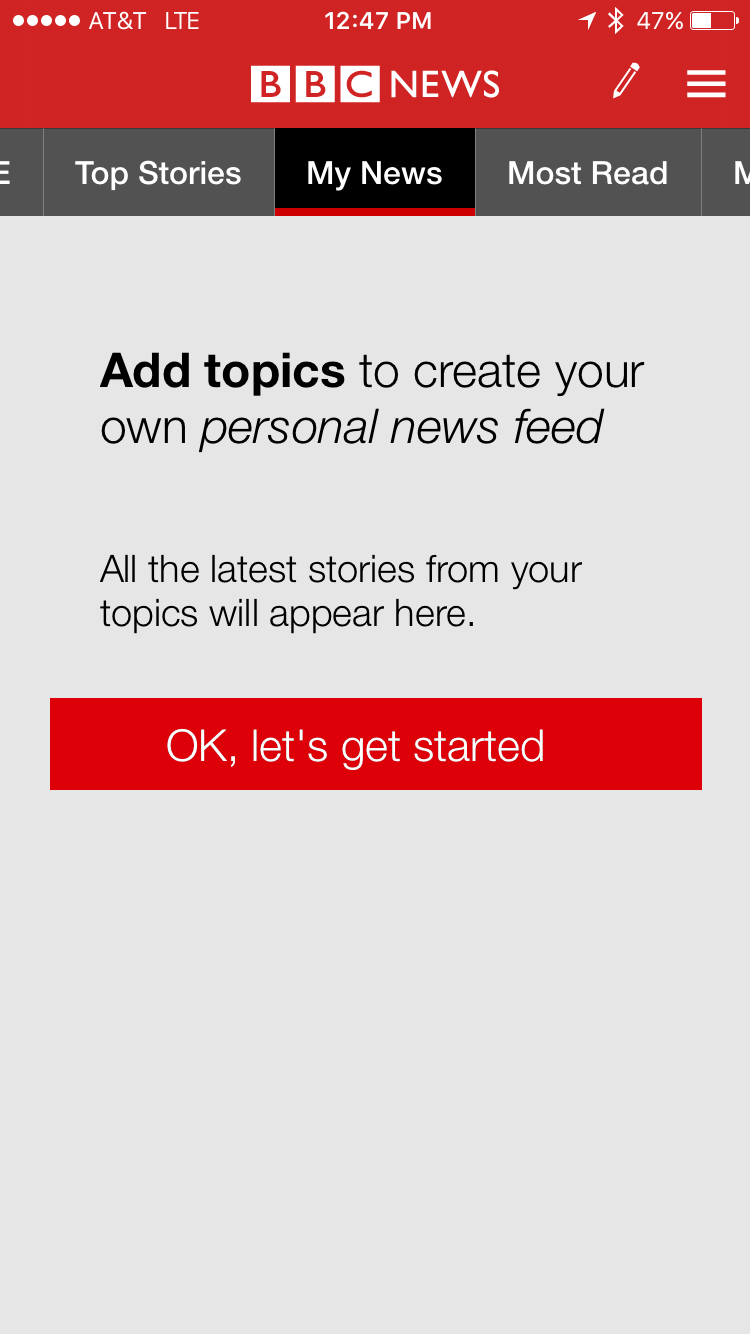 Any guesses what to do from this point?
If you said OK, let's get started you're a winner! Tap on that. 🙂
Now you'll get to pick which categories are the best fit for your interests based on what stories you have actually read within the app itself. You can see mine: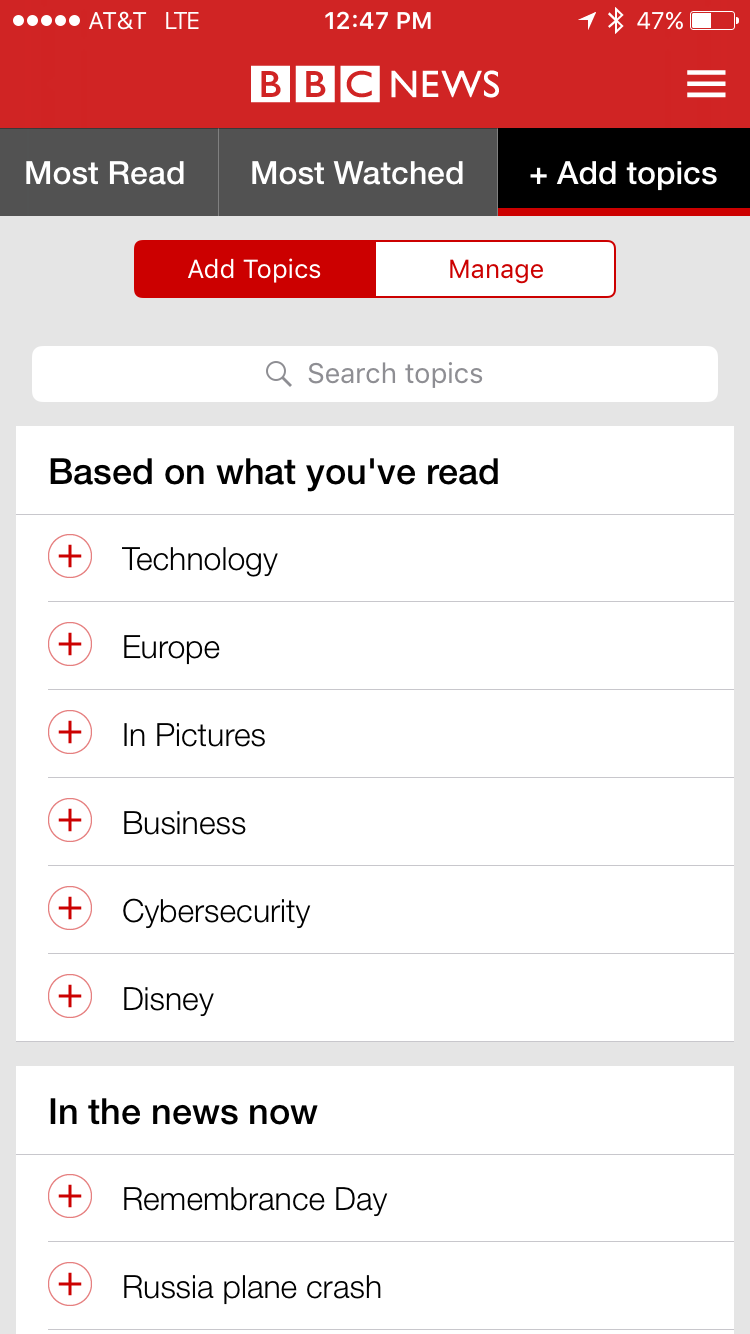 I have no explanation for "Disney" being one of the top six, but, um, I guess I read a lot of Disney-related stories.
Tap on the "+" adjacent to categories that most interest you, then scroll down and see if there are any other topics you want to include. Done? Tap on "Manage" along the top so you can reorganize them as desired:
By this point, you'll already be affecting what's shown on the Watch app, interestingly enough, but finish up your organizational efforts and tap anywhere to get out of this area of the BBC News app on your iPhone.
And now, when you swipe down in the BBC News app on your Apple Watch, the display's a bit different for "My News":
Much better, though not the most uplifting of stories. But… that's the news.
Don't yet have BBC News for your iPhone or Apple Watch? Download it for free: BBC News.