My Dad and I are in a big argument; I say that the American Revolution ended on July 4, 1776 with the signing of the Constitution, and he says it lasted years beyond that date. Which one of us is correct?
As a father, I always enjoy saying this: your Dad is correct. 🙂
You're right that we here in the United States of America celebrate July 4 as our Independence Day and that it commemorates the signing of the Declaration of Independence. Inspired significantly by the British Magna Carta, it specified exactly how the 13 American colonies were severing ties with England and with King George, so that they could band together and form a "more perfect union".
It's quite a remarkable document if you've never taken the time to read it, by the way. Lots of copies online, of course, and it's time well spent.
Back to the American Revolution, however. As you might expect, however, the British weren't too thrilled with this course of human events, particular as it came after months of guerilla fighting and hostility in the colonies. In fact, most historians mark the beginning of the American Revolution as April, 1775 when the British tried to disarm the Boston militia and instead caused a heated battle. But arguably, it started even earlier, with the Stamp Act (1765) and its protests that fomented the destruction of a shipment of tea in Boston Harbor (Dec 16, 1773).
In any case, there was definitely a war going on by the time the Founding Fathers got together to draft and sign the Declaration of Independence in Philadelphia, and so while we date our celebrations to that moment, war continued until September 3, 1783 (seven years later!) when the British signed the Treaty of Paris, formally recognizing the sovereignty of the United States and ending the war.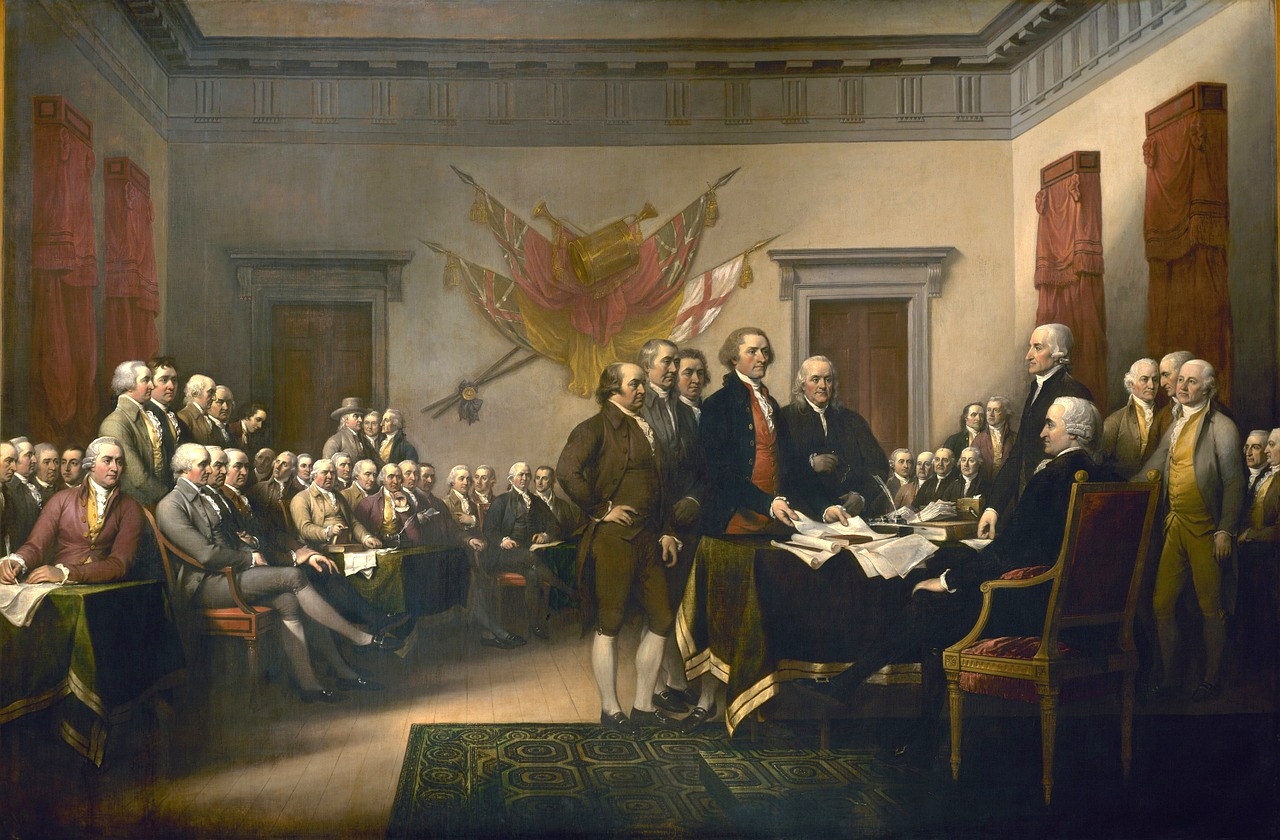 What most people don't realize is that not only did the war go on for many years after the signing of the Declaration of Independence, but that it was more that just the American colonists fighting the British redcoats. In fact the American colonists tried to invade Quebec (and failed), France allied with the American colonists and Spain joined France, but wouldn't actually acknowledge itself as an allie of the Americans. The Spanish just hated the English and were trying to recover control of the strategically important Gibraltar. Go figure.  There were also related battles in then-British India and even the Netherlands got into the act.
In any case, I'm afraid your Dad is spot on in this instance and that the Declaration of Independence was signed on July 4, 1776, it wasn't until over seven years later that the American Revolution was finally over. Then again, if you need to restore your honor with him, ask him whether more Americans died as combatants in the American Revolution than died last year in car accidents in the United States.
(the answer is: more died from car accidents. Historians estimate 6800 combatants died in battle, while around 40,000 people died in car accidents on US highways and roads in 2016)