I've been working with Google Calendar and having good success, but I can't figure out how to add recurring events to my calendar. Can you help?
It's reasonably straightforward to add recurring or repeating events to Google Calendar in my experience, so let me show you how I do it and perhaps it'll illuminate your own situation.
Connect to your calendar, then click on Create Event. You'll now see this:

Fill out the basics, including description, time, date, location, etc., then when you're ready to mark it as a recurring event by clicking on the Repeats menu: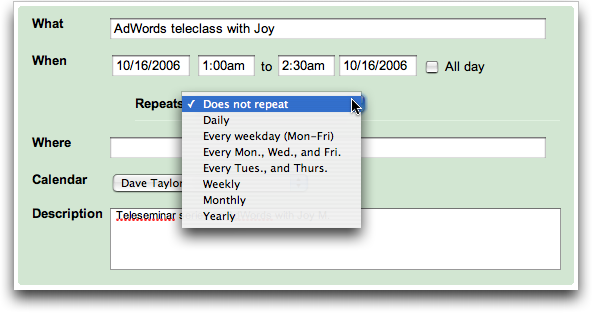 My event is weekly for six weeks, so I'll choose "Weekly" and suddenly there are a bunch more options for specifying the parameters of this recurring event: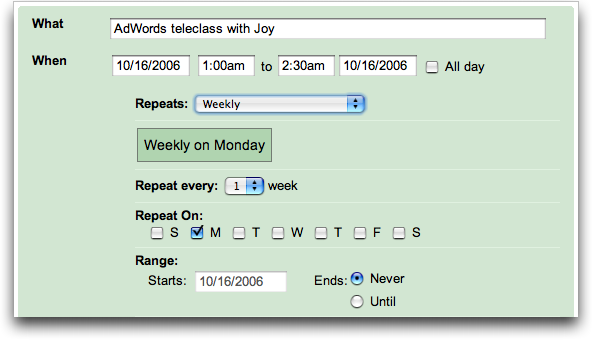 The course runs through November 27th, so I choose "Until" then chose the date from the pop-up calendar. When it's all done, I see this:
Now I just choose "Save" and I'm done. Repeating event neatly and quickly created.
Hope that helps you see how to do things on your side too!