I've hooked up with Google Calendar and am finding it a very pleasant alternative to a computer-based calendar management system. I've heard that I can add public holidays and am wondering if you can show me how to do that?
Once you get the hang of the typical Google interface, adding holiday calendars should actually be pretty easy. Let me show you how…
Log in to your Google Calendar account and click on the small "manage calendars" link on the bottom left of your page. It looks like this: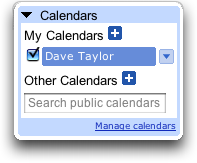 Once you click on "manage calendars" you'll get the usual configuration area, at which point you'll want to click on the "Calendars", which looks like this: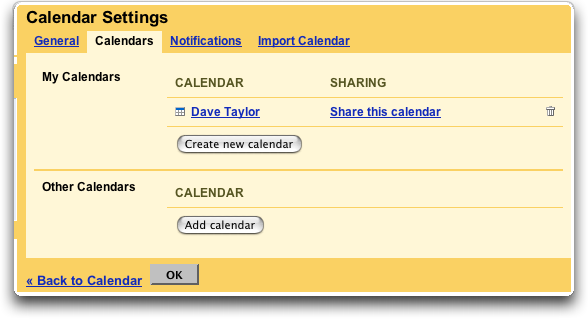 At this point you want to click on "Add Calendar", which reveals: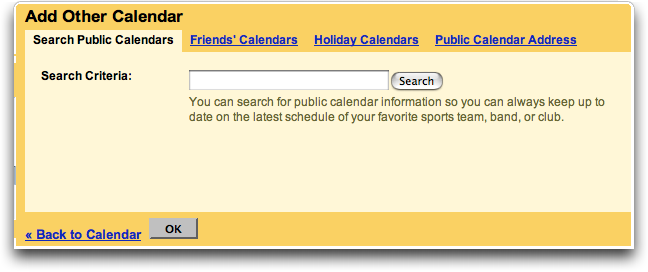 As you might guess, you want to click on "Holiday Calendars", at which point you will promptly be overwhelmed with how many different national calendars are accessible. Scroll down to the United States (or whatever country you prefer) and here's the kind of thing you'll see:
Pick the calendar or calendars you'd like then click on the "Add Calendar" and it'll promptly switch to a "Remove" link:
That's all there is to it. You've just added a holidays calendar and can also see how you can delete it in the future if you decide you don't really need to know all the holidays for all the countries you zealously added!
Oh, if you want to play with external Google calendars you can include in your own calendar, check out
this article at Google Blogoscoped