I'm so psyched to get an Apple iPod after all this time, and now that I've figured out how to get some music on it, want to also put a movie on the device so I can try out watching it on the tiny screen during my commute. How do I add a movie to my iPod?? I'm on a PC running Windows 7 if that's important.
Thanks for telling me what operating system you're running! That's important on any tech support question because ya just never know what differences might crop up between the two systems. Fortunately, movies and audio content work the same on Mac or PC, but when we get to calendars, contacts and even photos, the differences are important and the solutions are quite different.
The most important first step on adding movies to your iPod is to realize that you have to have them in iTunes and that they have to be playable (e.g. the iTunes authorized with your account or they're your own video files, not purchases from the iTunes Store).
The easy way to test? Go to "Movies" on the top left of iTunes and see what you have.
Hopefully it's something like this: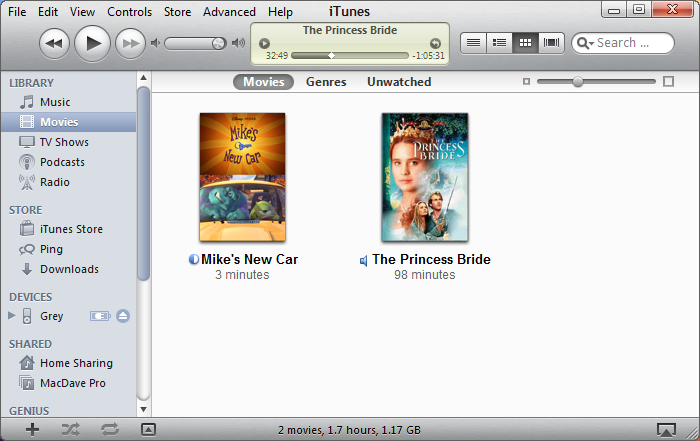 To make sure the movie is authorized and works, just click on it and watch a few seconds. Works? Press "esc" (Escape) and you should be ready to go.
Plug in your iPod: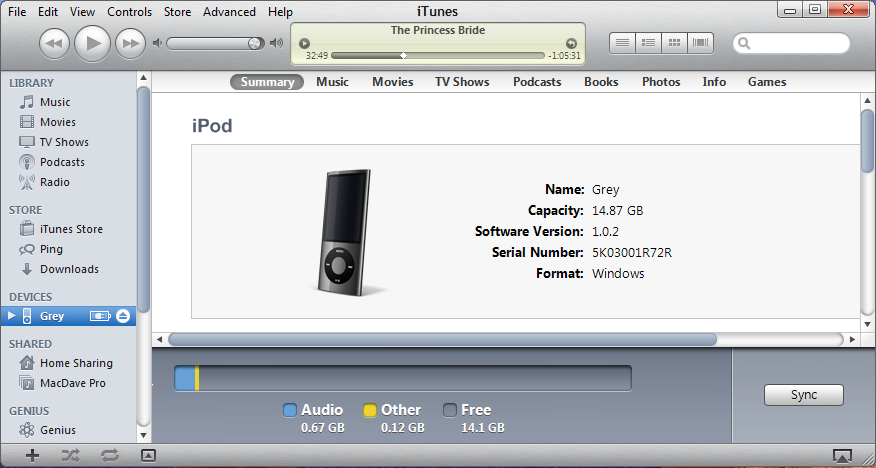 See the different media choices along the top? Click on "Movies":
Now you'll see this:
Check "Sync Movies" but I recommend that you do
not
also check "Automatically include all movies" for space reasons. Now it'll look like this: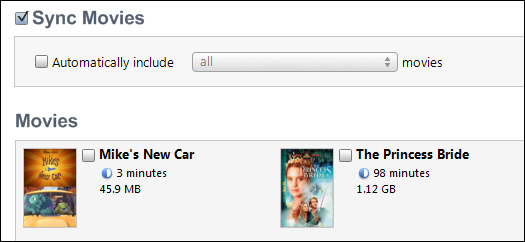 Simply check the movie or movies you'd like to have on your iPod, then click on the "Sync" button in the lower right…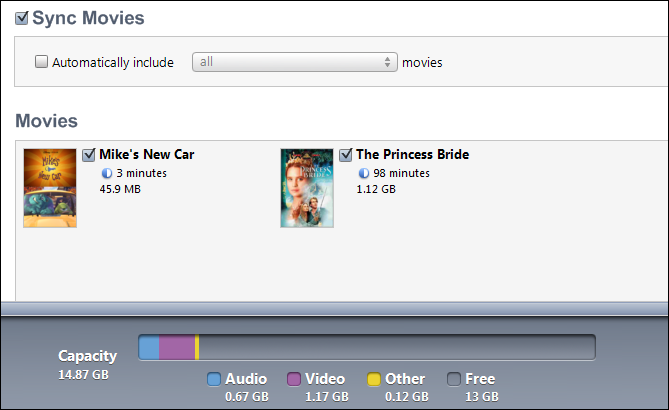 Once it's done copying the movie, you can watch it on your iPod's little screen, as you can see I'm doing with
The Princess Bride
below: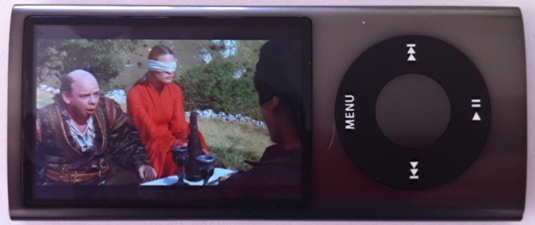 Fun, eh! Good luck with that tiny screen, though.