How to I post on instagram: I wish to paste a link of my book on Amazon.com but cannot find where on instagram to paste?
You ask an eminently reasonable question except for one slight hiccup: Instagram isn't designed to share URLs or Web page links on individual posts and even if you try adding a Web page address to your book on Amazon, it's not going to work. A while back the answer would be that you were just stuck, but now that Instagram allows advertising, you can pay to have an Instagram post viewed by a large audience that includes a link to jump to your book page, but that's about it.
Well, not exactly, because the standard way to address this sort of issue is to have a URL included in your Instagram profile and to hope that what you're posting is sufficiently interesting and engaging that people will click through to read your profile and click on the link there to pop out to the Web and learn more about you / buy your book.
Let's dig into all of this a bit more, shall we?
To start, look through regular Instagram posts. None of them have Web page addresses or URLs, you just never see an "http:" or similar. There are, however, adverts. Like this: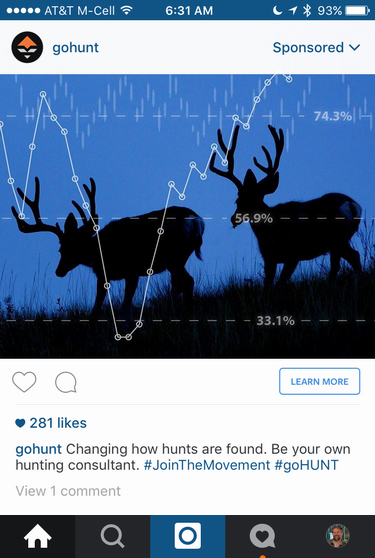 See the "Learn More" button on the right just below the graphic image? You can tap on that and go to a specific Web page, and it all happens within the Instagram app too: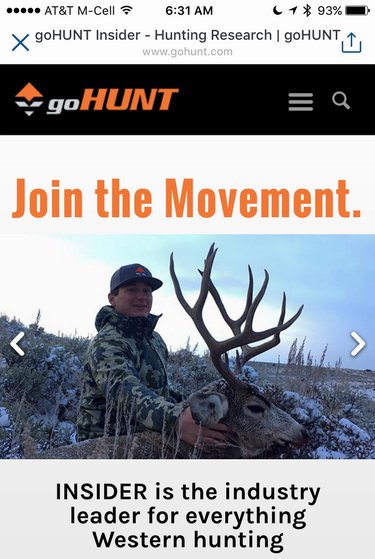 To back up from this research sidetrack, tap on the "X" on the top left and you'll be back in Instagram.
For regular Instagram users who don't want to pay for an advertisement, the options are more limited, but as I said, you can definitely add a link to your Instagram profile, as is demonstrated here with my friend Josh Berman (TranquiloTravel):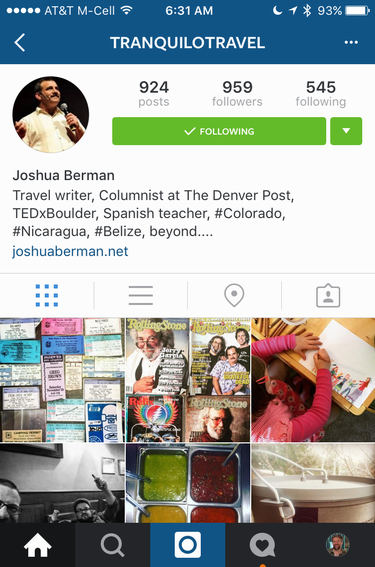 The link is in the middle of the screen, "joshuaberman.net". Tap on it and you'll be taken to his Web page.
Well, sort of:

People interested in learning more about your book could go down this road if there's a link, but you can't add the link to individual Instagram posts.
In fact, if you try, it doesn't work. Here's a quick example, with me composing an Instagram post that includes a URL: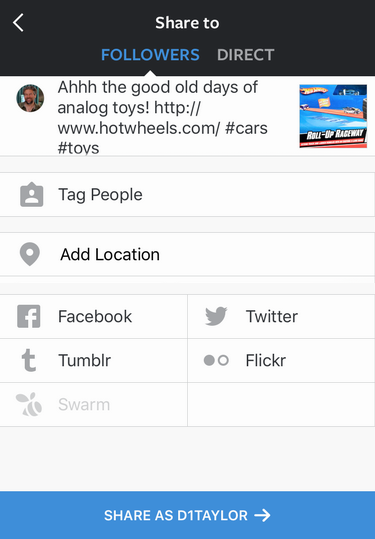 Seems legit, right? A link to the Hotwheels.com Web site as part of the comment.
Problem is, when it's posted and live, the URL ends up as just more text and isn't tappable / clickable: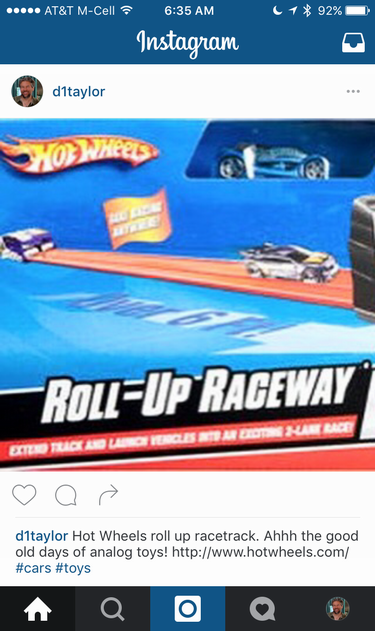 So that's the scoop. You can add URLs to Instagram posts if you must, but they're not going to be "live" so it's a rather pointless exercise. You can do something slick with an advertisement if you have the budget, or failing that, just add the link to your Instagram profile and focus on posting really interesting things so people will want to learn more about you.
Good luck. Oh, and why not follow me on Instagram? I'm d1taylor. 🙂