I've been setting up accounts for my children on my new Dell Windows 10 system and want to add profile photos to each. Can you advise on how I can accomplish that, please?
Props to you for creating accounts for your children on your new Dell Windows PC. That's a smart move. Not only does it protect your files from being altered, removed or corrupted, it also lets you children start to learn the benefits of managing their own accounts, files and folders. You can also then use parental controls with your Windows 10 system (though the Win10 parental controls aren't very powerful, unfortunately) to help keep them safe online too.
The easiest way to change the pictures on their accounts is actually to log in to the account and make the changes while you're masquerading as them. That's smart anyway because you can validate that the password works before they get frustrated that it doesn't!
So let's start there. I just set up a new account for my pal Tintin. He shows up on the login screen in Win10, but it's not a very good likeness: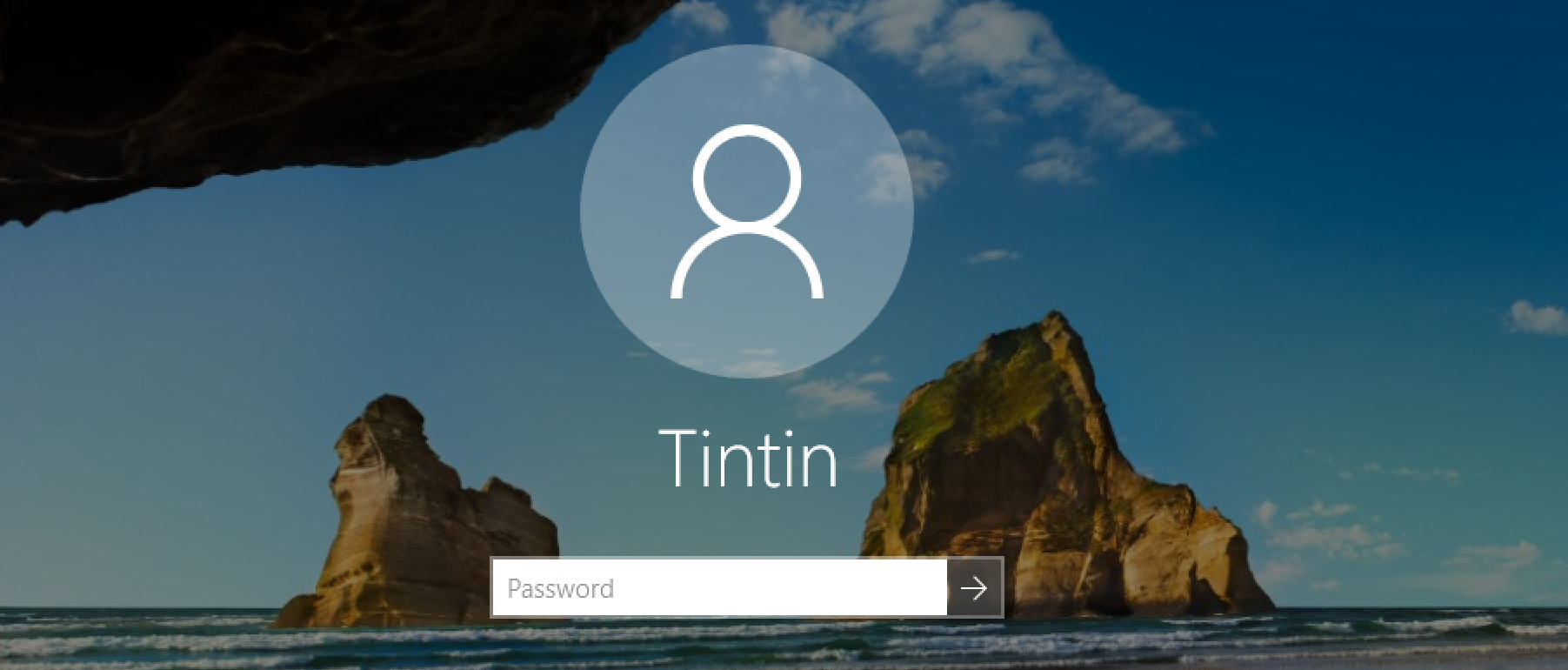 To fix it, I'll log in to Tintin's account (I'm sure he won't mind) and then click on the Windows icon on the lower left corner. Since I'm actually running 10.1, that brings up the Start Menu. On the very left edge of it is a tiny thumbnail for the current account. Since Tintin doesn't have an actual photo, it's that same generic figure. Click on it.
The pop-up menu offers other accounts available on the Win10 system (myself and Susie) along with some other options. Most notably, the option "Change account settings". That's what you want to click on!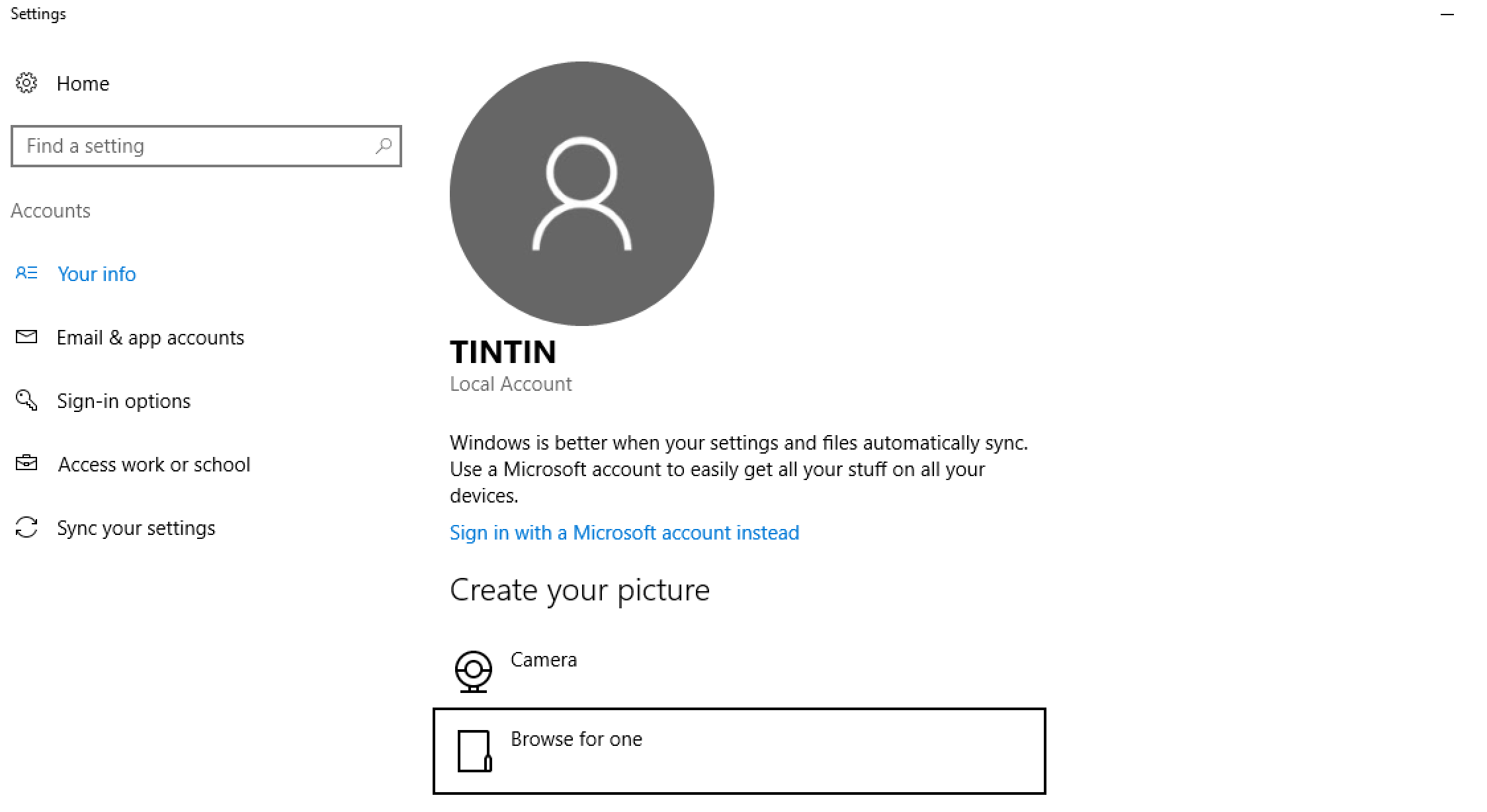 Lots of things you can tweak on the left side, but more importantly, it offers two options for you to "Create your picture" for this account. You can turn on the camera — and little ones will have great fun taking a selfie from the webcam for their profile photo! — but let's choose "Browse for one" instead.
A file selection window pops up, probably pointing in the wrong place. 🙂
No worries, use the options on the left to navigate to where you have a photo or picture you want to use for this account profile. In my case, that's the Desktop, at which point I now have the right image with a handy preview shown too:
That looks good, and that's definitely what Tintin looks like! I'll select it by clicking on "Choose picture" and the profile info window suddenly looks a lot more cool:
That's all there is to it. Now click on the tiny menu off the Start menu again and choose "Sign Out". When you go to sign in to that account again, it's much better:
That's the fastest and easiest technique. Shouldn't take more than a minute or two per account. Good luck!