I want to create accounts for my cousins, but I don't want them tied to anything online. No Microsoft Live, no email addresses, nothing. Is that even possible in Windows 10?
You would think that setting up local accounts on your own Windows 10 system would be a breeze, but Microsoft really, really doesn't want you to do that and it's rather a journey through a lot of other dialog boxes and configuration windows to get to the point where you can simply enter a user name and password pair without an email, phone number or Microsoft Live / Live.com account.
The good news is that I can show you every step of the journey to ensure that you can get to the right place. The bad news is, well, it's complicated. As you'll see.
To start, do a [Cortana] Task Bar search for "add new user":
You would think that the only match shown would actually take you to a point where you can add a user, but rather surprisingly it doesn't. Still, click on "User Accounts" to proceed.
Then don't be surprised when it takes you to a spot where you can fine-tune your own account settings:
Here's where we begin the great trek, however.
Ya ready? Water bottle filled, hiking boots on? Good. Let's do it!
Click on "Manage another account".
There ya go. You can see the link – I've highlighted it! – "Add a new user in PC settings". Why Win10.1 doesn't actually take you to this point in the first place is a good puzzle. Maybe Microsoft doesn't want you creating new accounts? Hmmm… could be a conspiracy theory!
But let's stay focused. Click on "Add a new user in PC settings" to move to yet another spot:
Nice and you certainly could just set up your cousins as family, but I recommend against it. More security is always better than less.
So instead choose "Add someone else to this PC".
Tired of clicking through this maze yet? We're almost done. Just a few more hops…
Here's where Microsoft wants to weave the web of the Internet and have it ooze onto your computer too. You could enter their cellphone number or email address, but perhaps you don't know or don't want to share this info!
Click on "I don't have this person's sign-in information". Really. Do it. And now we get here and Windows wants you to set up new Live.com accounts for your cousins:
By this point I just want to reach into the OS and yell "chill the heck out, I don't want these accounts tied to the online world!"
Fortunately, you actually can do just that, albeit it's yet another line of small print to click: "Add a user without a Microsoft account."
Click on it and you'll go to one more sign up page. But this is the one you'll want to actually use to create the new accounts:
Lo and behold, the dialog box that we wanted to jump to at the very beginning. But hey, it's an adventure to click through all those windows to get to this point, right?
At this point you can enter a user name, specify a password and password hint, and you're done. Account created. No hoopla, no hassles, no popping online to verify email addresses or cellphone numbers. Sheesh!
Enter the info you want, click "Next" and you're done. Account created.
Now you can peek off the Start Menu (in Windows 10.1 at least) and on the left side see a tiny avatar for your own account. A click and it pops up a list of other user accounts on the computer: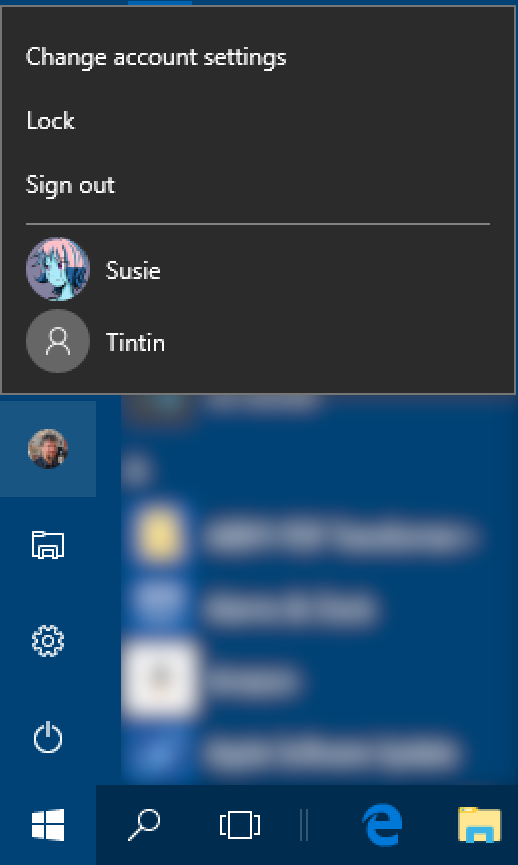 The new account I created was "Tintin", and if I choose it, I can now actually log in as that user: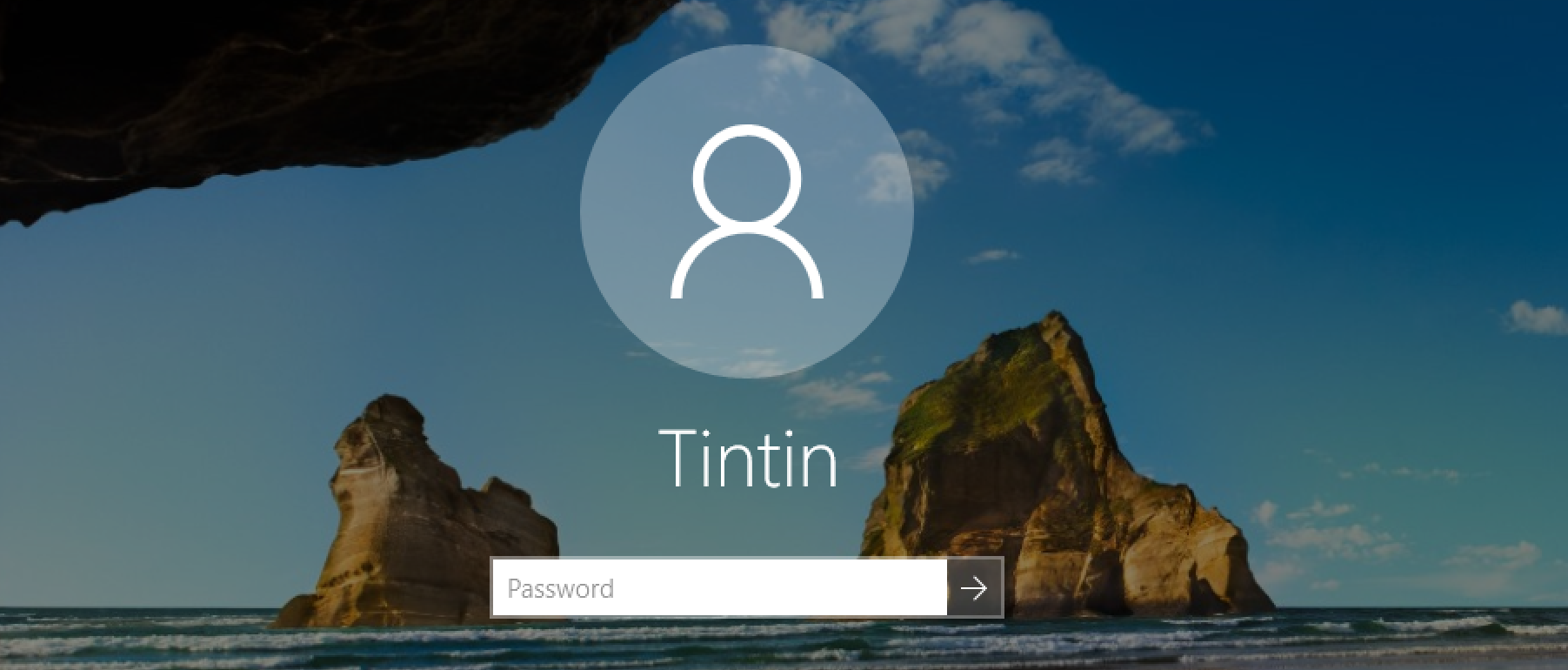 Done. Now, while you're at it, maybe you want to add profile photos for each account? Here's how to do that: Add profile photos for Windows 10 user accounts.
Now good luck with them using your computer!