I saw that Comcast here in Denver now offers access to Netflix through the Xfinity X1 box. Sweet. How do I get it all hooked up?
You're right that as of late 2016 Comcast took a really interesting strategic step and added the Netflix app to its Xfinity lineup of third party programs and channel access. Why such a big deal? Because Xfinity also offers movies on demand as well as other pay subscription services like Home Box Office (HBO).
Why would the company choose to add Netflix even though it could ostensibly lower their overall revenue? That's easy: like all savvy businesses, Comcast succeeds with Xfinity based on delivering what the customer wants.
And so, you're right, you can now add Netflix as a configured and quickly accessed app on your Xfinity X1 box and even launch it with the voice navigation remote control: "netflix!" works just fine.
To get started, press the XFINITY button on your remote and move over so you can choose "Apps", as shown: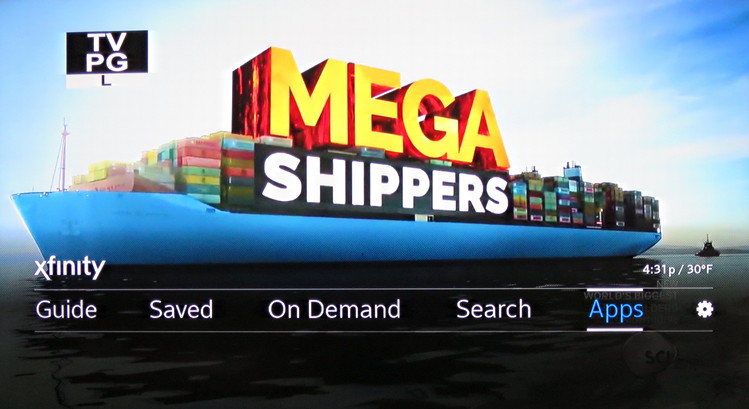 You can still, of course, see the show that's on. And yes, I was watching Mega Shippers. Because there are some darn big boats out there! 🙂
Choose "Apps" and the first one you'll see on the list now is Netflix: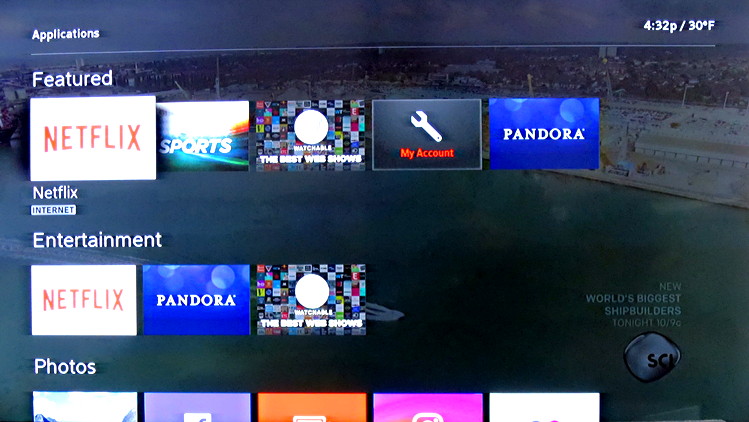 Select it and after a moment or two you'll be facing the standard Netflix sign up / sign in screen. One assumes at this point that if you do opt to sign up that there's a revenue sharing agreement between Comcast and Netflix, but if you already have an account, you can sign in to that instead: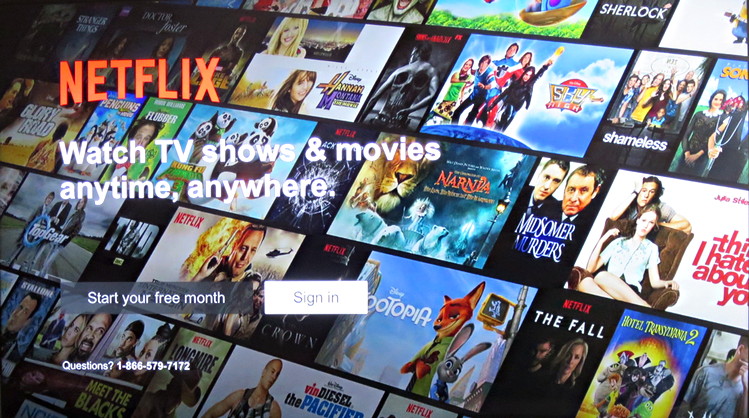 I've had a Netflix account for many years so I'm going to select the "Sign in" button with the Xfinity remote to get to the login screen.
Now it gets a bit tedious, but you only have to do this once…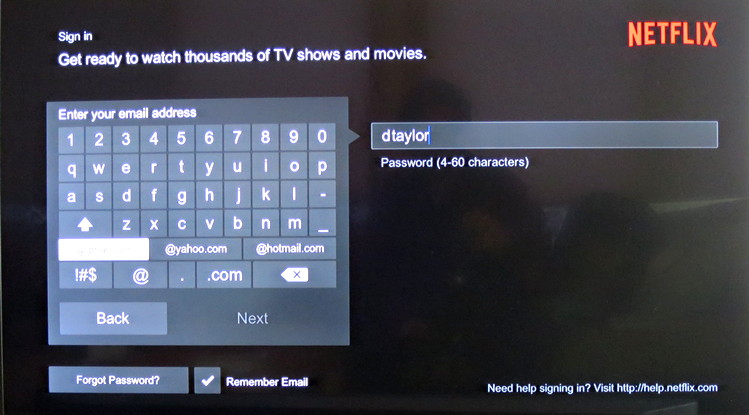 The good news is that they at least have shortcuts for @gmail.com, @yahoo.com and @hotmail.com, as well as a ".com" option near the bottom too.
Signed in? Make sure you check the "Remember Email" box near the bottom, then choose "Next" to be able to proceed.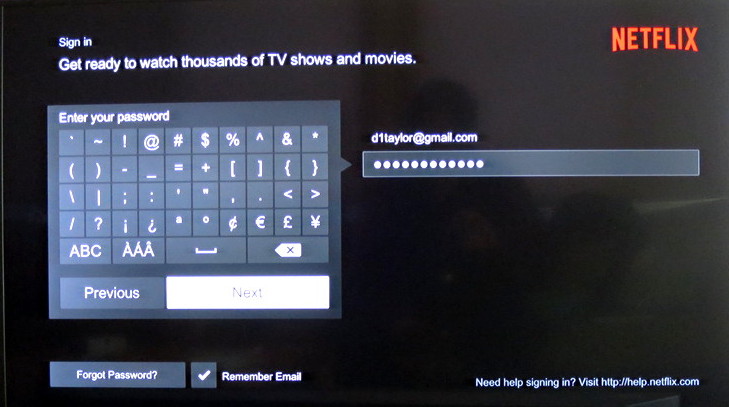 If you'd like to just sign in with my account, my password is… uhm… wait… let's skip that part, ok?
I'll just enter my password correctly and click "Next" to proceed.
And…
You're in! You're logged in to your Netflix account through your Comcast Xfinity X1 box. Congratulations. Now to find something good to watch!