I've been using iCal [ed note: it's "Apple Calendar" now] for a long time and have never figured out how it adds a couple of my friend's birthdays to the calendar automatically. Can you walk me through the process of adding a birthday to my iCal [yeah, Apple Calendar] please?
It sounds like you haven't realized that Apple Calendar [yes, formerly known as iCal 🙂 ] is getting its birthday data from your Contacts. It's rather smart, actually; as you add someone to your iPhone phone book, add their birthday and a reminder will automatically show up the day before, along with the birthday itself on your calendar! Of course, to get this working, there are a bunch of steps, not the least of which is you need to be using iCloud and synchronizing everything on the various devices.
More importantly, you have to find a snippet of data that is tricky to obtain with many people: their birthday! Once you get that, though, even if you don't know their birth year, you're ready to go and should add it to their contact info before you forget.
That's what happened when I found out my friend Matt's birthday is July 11. I don't know how old he actually is, but knowing his birthday and being able to wish him a happy birthday is a nice touch and worth the effort.
The first step was finding his entry in my Contacts list: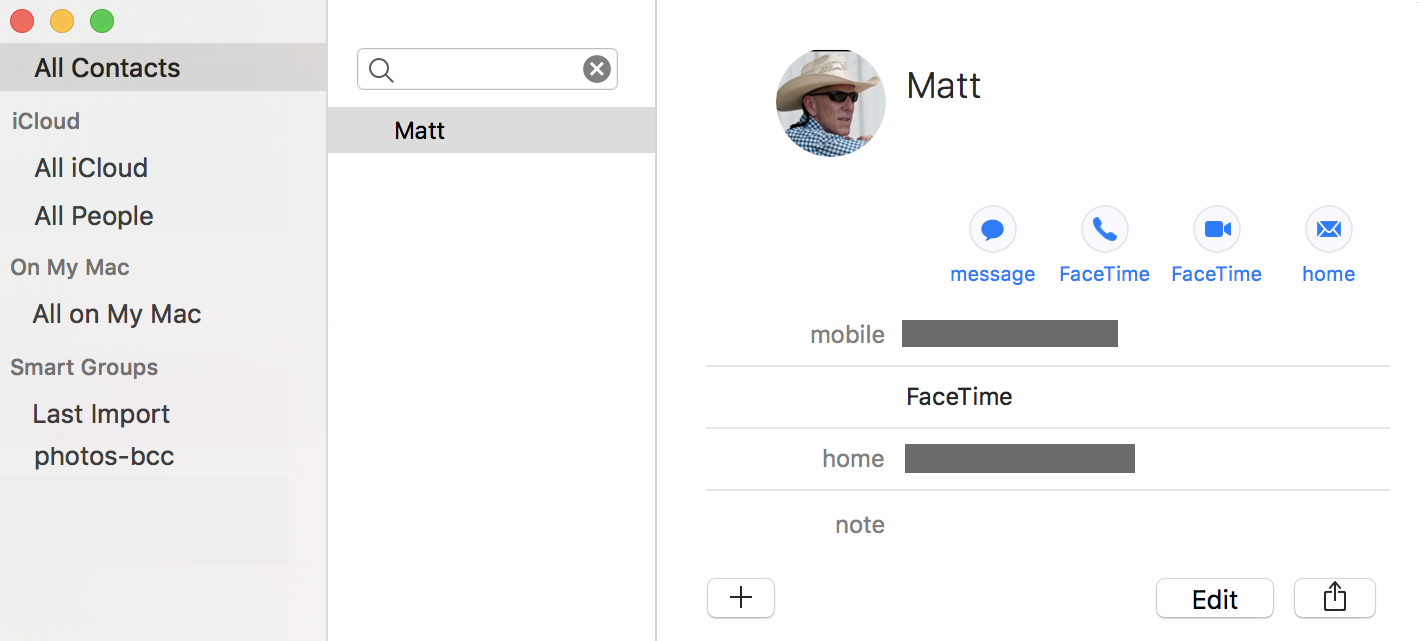 To add a birthday to someone's contact info, click on the "Edit" button on the lower right corner.
A bunch of new fields show up and you can type directly into them: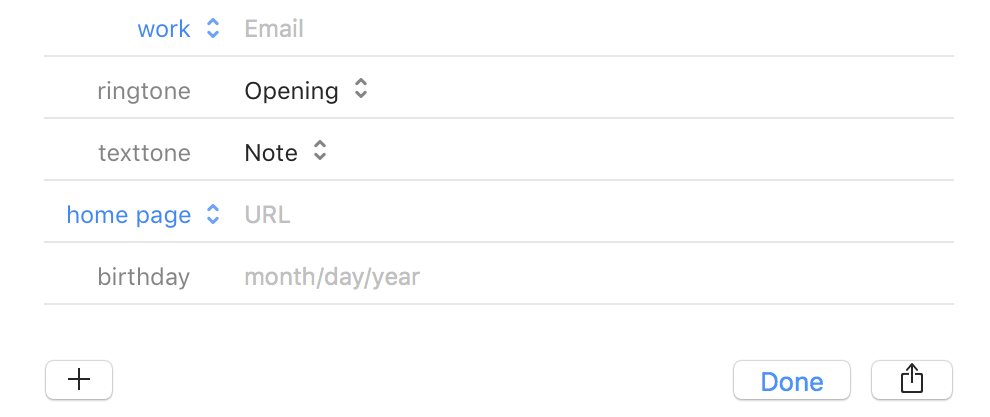 Notice that the birthday field can accept month/day/year, but you can just enter month and day if that's all you know. Not a problem!
I enter "7/11" and click "Done". The record updates: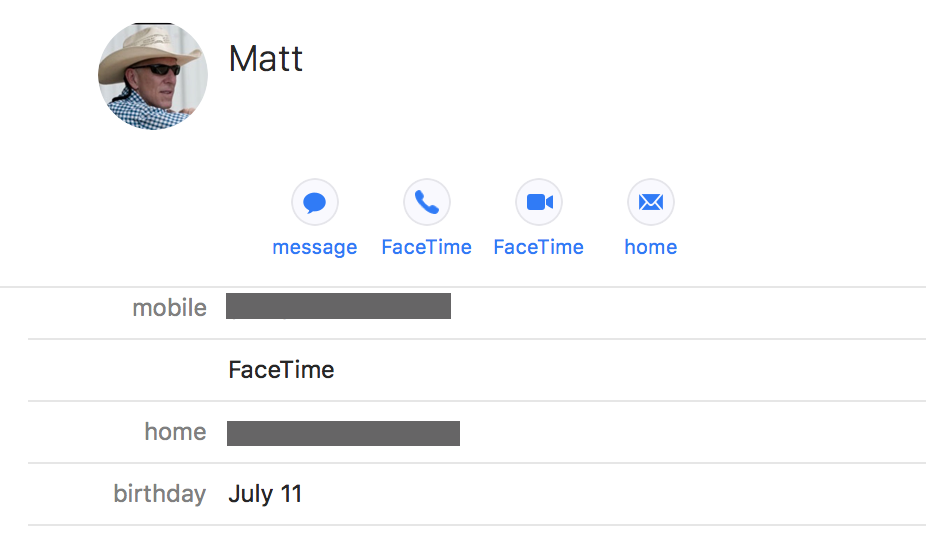 That's it for Contacts, you can quit the app or just move your own attention to your Apple Calendar. If you have it set up to show birthdays, the new birthday should have automatically shown up!
If it's not there, go to Preferences (off the Apple menu) and check it's enabled: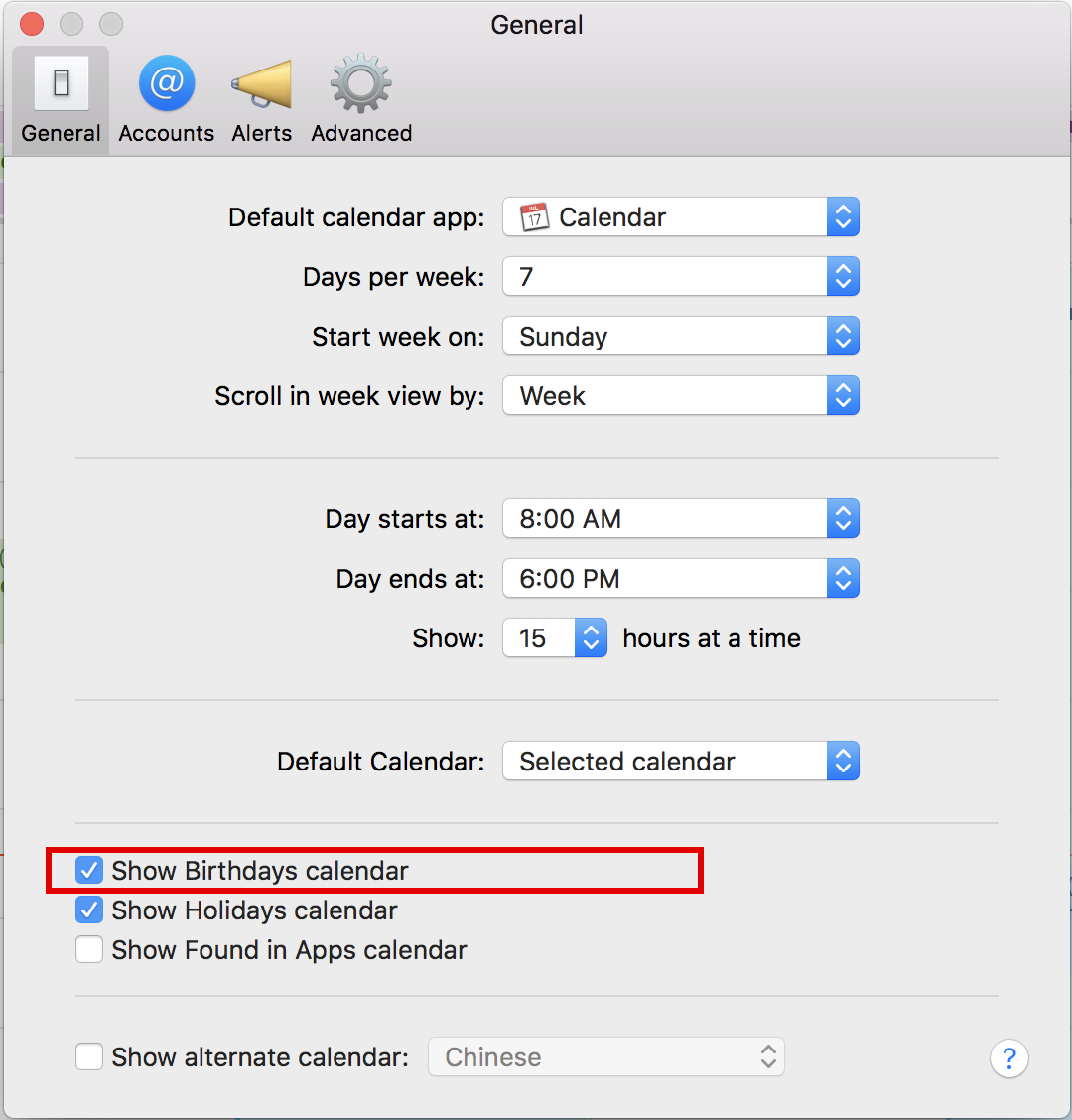 As you can see, it's just a checkbox near the bottom of the General pane: "Show Birthdays calendar". Once you've selected that, make sure you click on the big "Calendars" button on the main Calendar view: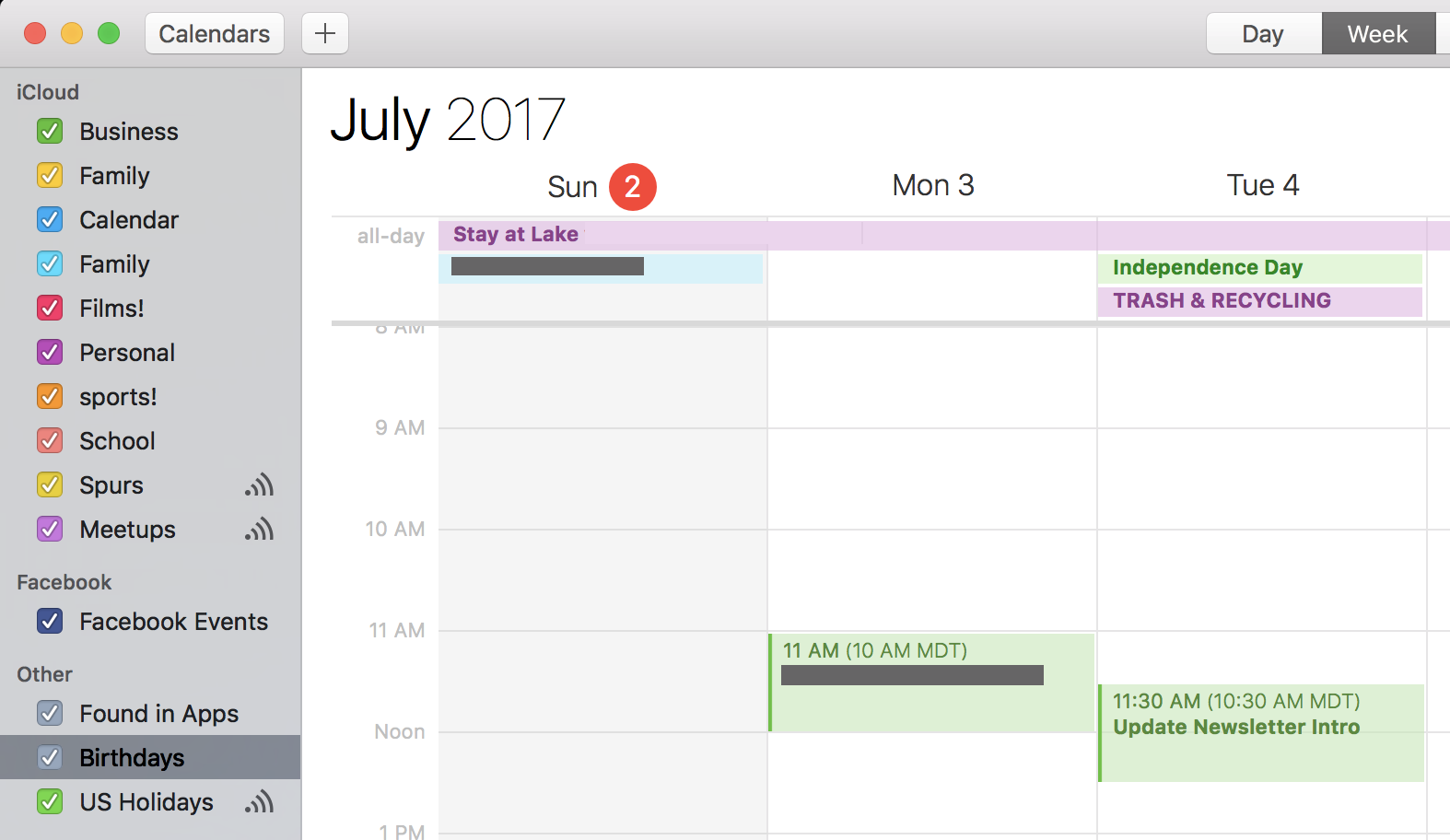 Once you click on it, all your calendars show up; just make sure that "Birthdays" is checked and the new birthday should show up like magic!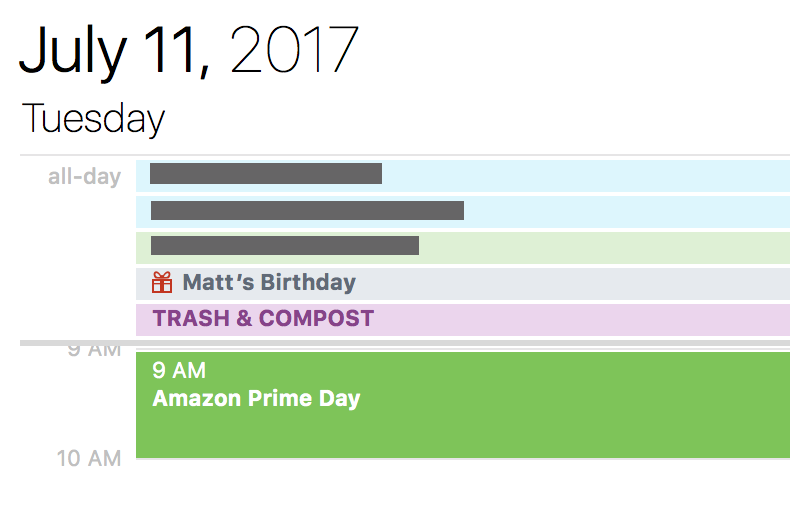 See it tucked in with all my other events on July 11? "Matt's Birthday". That'll now show up every July 11 until I stop using the Mac or the world comes to a fiery end. Pretty handy, really!