I have the Facebook app on my Apple iPhone 3GS and like it a lot, but am wondering if there's any way I can manage my fan page while mobile, in addition to accessing my regular user account?
Of course there's a way! It's the iPhone. 🙂
More seriously, the Facebook iPhone app is actually quite a bit more sophisticated than it looks when you first download it and start it up. One thing it can do is let you manage your own fan page, along with keeping track of favorite people and other fan pages that you're, well, a fan of.
The trick is to notice that the iPhone app's home screen is but one of multiple screens it can support, just as the iPhone itself lets you have more than just that home screen as you add apps to its world.
Let me show you how this all works together…
First off, here's the usual default screen you're probably used to seeing on the iPhone app: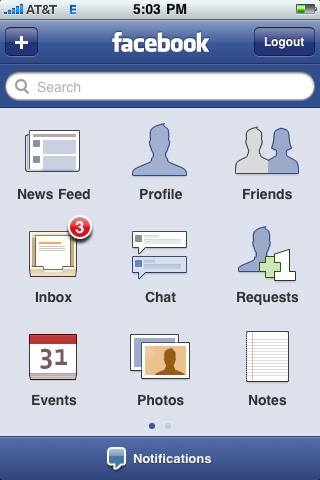 What you need to do here is swipe your finger left so that you slide to the favorites screen (or just tap on the ~ez_ldquo+ez_rdquo~ button on the top left). When you do, you'll see: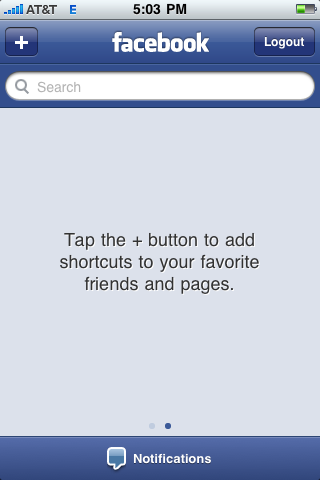 Not much there. Tap on the ~ez_ldquo+ez_rdquo~ button on the top left (if you haven't already done so) and you'll see a list of your Facebook friends: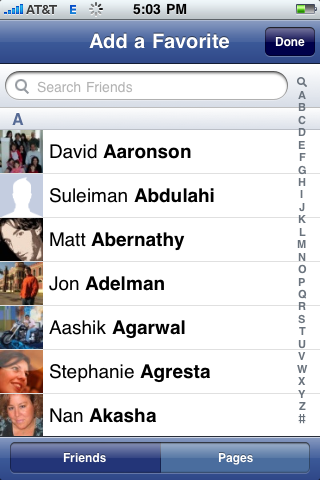 You can favorite people – which is a good way to keep track of 'em! – but we're interested in fan pages, so instead tap on "Pages" on the bottom bar. Now you'll see a list of your pages (if any) and any other pages with which you're connected: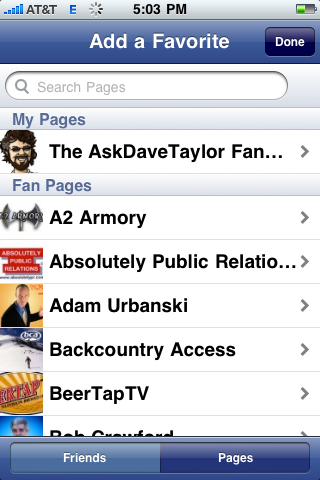 Tap on your choice. In this case, I'll tap on
The Ask Dave Taylor Fan Page
(hey! while we're here, click on it and join my fan club on Facebook, please! Thanks) and suddenly the icon appears on the previously blank page:


Now tap on the Facebook Fan Page icon and you'll get a basic overview of that page: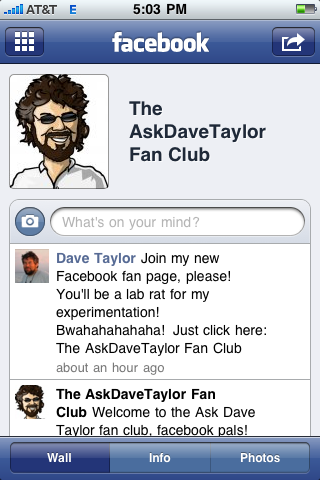 More interestingly, tap on "Info" along the bottom and you'll see how many members are in your group: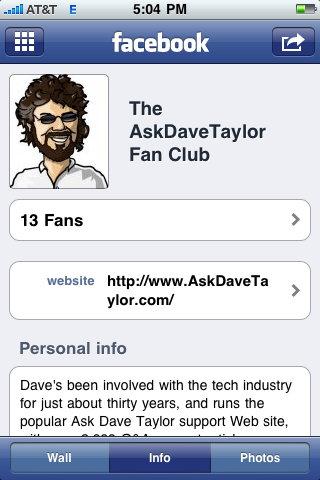 Want to know who those members are? Just tap on the Fan counter and you'll get a nice list of 'em. Simple, and very helpful!