Given the millions of smartphone cases that are sold every month, I'm clearly not alone in seeing them as a fashion accessory. It's fun to have multiple and be able to switch them around on a whim. That's why Casely's new club is so darn smart. Here's the deal…
Imagine a cool new iPhone case showing up in your mailbox every single month, and each one's not only an exclusive design, but it's considerably cheaper than if you'd purchased it outright on the Casely site. Better yet, you get to pick which of the set you'd like on any given month too, so no clunkers! If you haven't heard of Casely, know that their cases feature dual layer shells, great, vibrant designs, shock absorbing designs and a raised bezel on the front that ensures even if you drop your phone screen-down it'll survive with nary a scratch.
Subscription boxes are quite the rage and there are quite a few different kinds you can receive, from makeup to board games, vegan snacks to dirt from various places in the world. Okay, I made up the last one, but still, there are quite a few options out there! The lure is obvious; it's like getting a mystery gift every month and if the company is doing a good job, it's always a delightful surprise too. Casely Club is pretty smart in how it works, too; you can just get a mystery case each month or you can check the options and pick your favorite each month. Want to skip a month? You can do that too. The goal: flexibility.
But enough talking about it. I asked them to send me a couple of typical Club cases for my iPhone XS and here's what arrived:
The cheery flower case is known as Summer Lovin' Floral Print, while the lower one is Out of this World Astronaut Case. The latter is what I have on my phone right this moment, in honor of the 50th anniversary of the Apollo 11 mission. In fact, 50 years ago today the Apollo craft was just reaching the moon for its historical landing on July 21, 1969.
The cases have precise cutouts and holes that exactly line up with my iPhone, as you can see in the camera cutout below: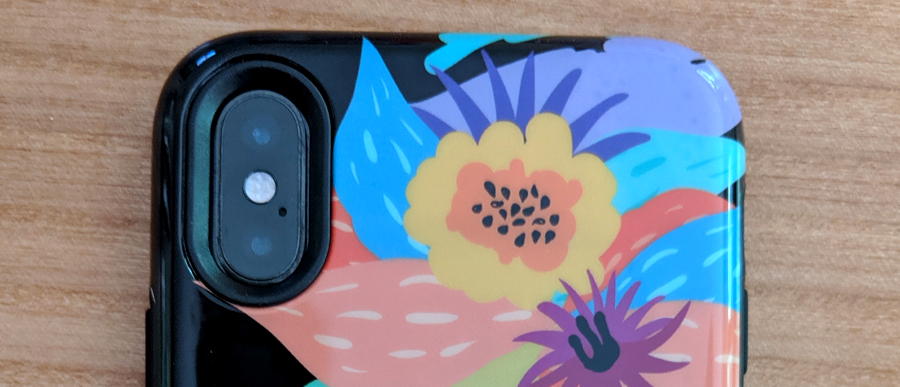 Notice also the two layers in the above photo. The black rubber interior layer is exposed on the edges of the camera lens, while the rest of the back is comprised of the hard plastic shell with the graphic. Here's another closeup so you can see the precision of these cases:
Great cases, but what about the economics of it all? How much do these cases cost if you just buy one from them, versus a subscription to the Casely Club?
Good question! Turns out that you can sign up monthly or get a case every 3 months if you prefer a slow trickle. Cases through the subscription club end up costing you a modest $15/case, which is a pretty solid deal versus $24/case through their Web site. Basically it's like getting three cases for the price of two with the subscription service.
If you're the kind of person who loves to switch out phone cases, Casely Club is really a great option for you. Quite reasonably priced and with flexible frequency and choices, it's hard to imagine a better setup for you fashionistas out there (okay, me too. I like my iPhone cases!). I encourage you to check it out.
Disclosure: Casely sent me a couple of iPhone cases so I could write this review. Thanks, Casely!